No. 2 Ohio State will try to win a fifth straight game at Michigan Stadium, where the journey to the field will take the Buckeyes down a dark passage where trash talk and elbows fly.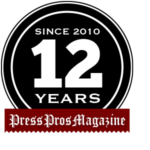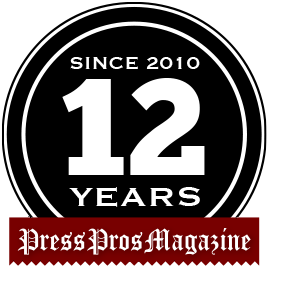 Columbus, OH — To get to the playing field at Michigan Stadium, players must walk through a tunnel that is as inviting for opposing players as an alley on the bad side of town that's full of broken glass, bums and rats.
The tunnel isn't lit all that well and it is narrow. There are stairs to navigate.
Players walk underneath three banners that read "The Team'' and one that says "Go Blue.''
For many visitors, it's the beginning of a painful experience.
Both teams must make that walk, and often they come out of locker rooms that are on top of one another. Of course, there are nasty words. Of course, there are some physical shenanigans going on.
"There's a lot of that stuff in the tunnel,'' Ohio State coach Ryan Day said Tuesday with a smile.
Asked about the barking going on, he said, "That's how you like it.''
Defensive end Zach Harrison, a junior, enjoys the experience.
"It's just a good atmosphere,'' he said.
In 1973, the Buckeyes must have been so wound up after making the walk through the tunnel that they ran to midfield and tore down the M Club banner that reads "Go Blue.''
Wolverines' announcer Bob Ufer was aghast and blamed it on Woody Hayes.
The teams tied 10-10 that day to finish the regular season 10-0-1 as Big Ten co-champions, but Ohio State was sent to the Rose Bowl after a 5-4 vote by conference athletic directors.
Many Buckeyes will be making that walk through the tunnel for the first time when the teams meet at high noon Saturday in Ann Arbor. They are a 7 ½-point favorite to make it five straight victories in "The Big House'' and advance to the Big Ten championship game.
A spot in the College Football Playoff is at stake, with Ohio State having moved from fourth to second in the rankings and Michigan from sixth to fifth. Both teams are 10-1.
Michigan has not defeated Ohio State in any stadium since 2011, when interim Buckeyes coach Luke Fickell was in a can't-win situation and lost in Ann Arbor. Head coach Jim Tressel had resigned before the season after he lied to the NCAA about knowing that some players had traded memorabilia for money to buy tattoos.
The streak against the Wolverines is 17 victories in 19 games, and no one who lived through the 2-10-1 record the team had during the John Cooper era would have imagined the series turning 180 degrees.
Day is a New Hampshire man, but he quickly got up to speed about the importance of this game in 2017 in his first season as quarterbacks coach.
"The best team doesn't win,'' he said. "It's the team that plays the best. I feel much different (about this team) than I did 11 weeks ago.''
At first, Cooper did not believe reporters when they told him Hayes found a way to work Michigan into his practices on a daily basis.
That's not true with Day.
"We always have an eye on them,'' he said. "It's just the way we do business.''
He also said, "I just remember that I wanted to be a part of this,'' and "there is a lot of pressure and that's the way you want it.''
Day's first Michigan game was a gut-twister in that starting quarterback JT Barrett suffered a knee injury early and was replaced in the third quarter by untested Dwayne Haskins.
Haskins led a 31-20 come-from-behind victory.
Defensive tackle Haskell Garrett said he takes care of his classwork and communication with family members early in the week.
"It's managing the week,'' he said. "There is a lot of pressure, but we thrive on pressure. I'm excited.''
This game can make or break careers.
For senior receiver Chris Olave, his career became a moon shot after the 2018 Michigan game.
Until that day, the true freshman had five catches for zero touchdowns.
You know the story.
Ohio State upset fourth-ranked Michigan 62-39 at Ohio Stadium with Olave catching two touchdown passes in the first half and blocking a punt in the third quarter that Sevyn Banks picked up and took back 33 yards for a touchdown.
"It definitely changed the way my career is going,'' Olave said. "(Opportunity) came in that game and I jumped on it.
Olave said Ohio State players having been practicing "700 days for this'' because of last season's cancellation.
Harrison grew up in Delaware County north of Columbus and played for Olentangy Orange High School.
He was not a Buckeyes fan in those days and remembered being neutral watching the 2017 game in a friend's basement. Both teams were after his signature on a national letter of intent.
"I'm here now and that's all that matters,'' Harrison said.
This week, he can't wait to play the Wolverines, especially after last season's game was a casualty of COVID-19 infections among the Michigan players and staff.
"You put all this work in and you don't have a chance to put it on the field,'' he said of 2020. "It was a weird year.''
A lot of players on both sides will be playing in their first Ohio State-Michigan game.
Harrison said newbies don't need to be schooled on its importance.
"They know. They see,'' he said. "You walk through the building and you know how important this game is.''
Left offensive tackle Nichola Petit-Frere has embraced the game, saying he "wants to be part of history'' and that he will "be in the history books.''
Some of the greatest games in Ohio State history have played out at Michigan Stadium.
In 1987, university president Ed Jennings fired head coach Earle Bruce going into Michigan week with the Buckeyes floundering with a 5-4-1 record.
Offensive tackle Joe Staysniak had the players wear "Earle'' headbands in support of their coach.
The Buckeyes won 23-20 in coming back from a 14-0 deficit.
That day, offensive tackle Tim Moxley refused to come out of the game knowing that his father, Buck, suffered a heart attack in the stands and was in the University of Michigan hospital.
He told this reporter his story. We have paraphrased the quotes.
Bruce sent a replacement on to the field with instructions to tell Moxley to come to the sideline. Then he gave him the option of leaving to be with his father.
Afterward, Moxley, all 6-foot-8 of him, rode in a golf cart to the hospital in full uniform past forlorn Wolverines fans. He didn't know what he would see as he walked into the room.
Buck Moxley sat up in bed and said, "Did you win the game? They didn't let me watch it.''
"Yeah, dad, we won,'' Tim Moxley said.
Buck told his son to "go celebrate with your teammates.''
The son obeyed.
"I knew my dad was going to be okay,'' he said.
As it turned out, Dr. Dan Beatty, a Buckeye fan from East Liverpool, Ohio, was in Buck Moxley's section in the end zone and kept him alive until the EMTs arrived. An experimental drug used on stroke victims saved his life at the hospital.
The 2001 game had no importance on the national scale with the Buckeyes coming in with a 6-4 record and the Wolverines at 8-2.
But Tressel, in his first-year at Ohio State, promised fans months earlier over the public address system during halftime at basketball game that they would be proud of their team in Ann Arbor.
He delivered with a stirring 26-20 victory that began the Buckeyes' dominance of the series.