As excited as Darke County and Mercer County are to have three teams vying for a spot in the OHSAA state football finals in two weeks…outside the area there might be more interest — as the state watches and wonders about the MAC.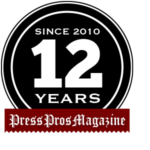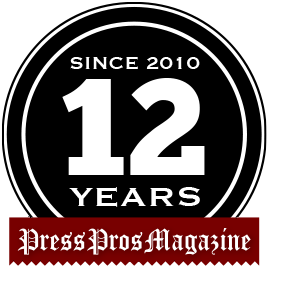 From afar (eastern Pennsylvania) this weekend, I watched online Saturday night to see how Divisions V, VI, and VII would play out in the local regional football finals.
I wasn't surprised.  Versailles (Div. V) advanced with a win over Preble Shawnee.
Coldwater (Div. VI) advanced with a win over Allen East.
And Marion Local (Div. VII), shocked no one with a more-contested-than-the-score-indicated win over St. Henry to advance to this weekend's state semi-finals for the nineteenth time.
I wasn't surprised…nor was I alone.
For among the weekend's most interesting statistics, those of yards rushing and yards passing — and the record book magnifying the unquestioned impact of what one league has done to highlight the interest in Ohio high school football all by itself — another set of statistics certified that the State of Ohio at large, along with me, was no less interested in the outcomes of those games involving Versailles, Coldwater, and Marion Local.
How do we know?
The online metrics tell us, the software program that spits out statistical information detailing website visits, page views, hits and the average length of time reading about the published games…was right there to see on Monday morning.  People in northeast Ohio (Lake, Geauga, Cuyahoga, Trumbull, Mahoning), northwest Ohio (Seneca, Sandusky, Wook, Hancock), and central Ohio (Madison, Franklin, Deleware, Licking, Fairfield, Union) were just as tuned in as I was.
For the Versailles-Preble Shawnee game, there were 56,532 page views of Bruce Hooley's account of that game from outside Darke, Mercer, Auglaize, Allen, and Shelby counties — MAC counties.
The Coldwater-Allen East game doubled that, people eager for the account of the Cavalier's 49-7 win, posted within three hours of its conclusion.  Mahoning County, home of New Middletown-Springfield, was near the top of the list.
The Marion Local-St. Henry game nearly doubled that of Coldwater-Allen East — and a lot of people mindful of the Flyers' quest for the all-time record for titles won by an individual school, presently shared with Cleveland St. Ignatius, at 11.
Of course, the genesis of this fascination centers around the remarkable conference record of state football titles won since the inception of the league back in 1973.  Between its members, the MAC has won 42 titles in football, distributed between Marion Local (11), Coldwater (7), Delphos St. John (6), Versailles (6), St. Henry (6), Minster (3), Fort Recovery (1), Anna (1), and New Bremen (1).
It's also fueled by some other notable facts.
Marion Local, alone, has an all-time playoff record of 88-12.
In 2014, MAC teams claimed three of the seven OHSAA titles — Marion Local, Coldwater, and Minster.
And six times since 2012,. MAC teams have won at least two of the OHSAA's six titles, or two of the seven when it expanded in 2013.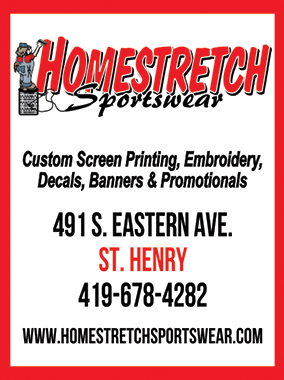 So the interest at this time of the year is not unlike that of checking the daily Dow Jones numbers for those Ohio high school football fans who simply can't get enough — who wonder which MAC team stands between them and their own dreams of a title in Canton two weeks from now.  This Saturday, in the state semi-final round, Versailles will play Harvest Prep in Division V, Coldwater will play West Jefferson in Division VI, and Marion Local will play Hopewell-Loudon in Division VII.
Of course, there's also notable interest in the Ohio State Buckeyes' season, highlighted on Saturday by their 56-7 drubbing of Michigan State, the overture to the opera, with this week's feeding frenzy over the annual ultimate game with Michigan in Ann Arbor.
As a comparison, our coverage of the Ohio State-Michigan State game drew 96,510 total views from Saturday evening to 10 p.m. Sunday night.
The Versailles, Coldwater, and Marion Local games, posted by midnight Saturday, drew 521,394 in the 22 hours between midnight Saturday and 10 p.m. Sunday.  More than half were from outside west-central Ohio, a remarkable acknowledgment of the support and enthusiasm for small-school football in the Buckeye state.
State-wide respect…for the continuing legacy of the Midwest Athletic Conference.