EJ Liddell and Justin Ahrens were brilliant, the defense clamped down on a hot start by #21 Seton Hall, but it took some last-second heroics by freshman Meechie Johnson to lift Ohio State past Seton Hall in the Fort Myers Tip-Off tourney.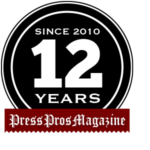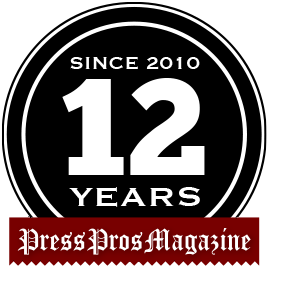 Credit Ohio State coach Chris Holtmann for going Old Testament at the end (A child shall lead them), because with the score tied at 76-76 and six seconds left in regulation freshman Meechie Johnson bravely took a 30-foot three pointer over the outstretched arm of Seton Hall senior Bryce Aiken…and made it!
And with 2.3 seconds remaining the 2-2 Pirates, fresh off an upset win over Michigan last week, could only manage a weak three-point attempt to tie by forward Jamir Harris – a heave, actually – and Ohio State (4-1) walked out of the opening round of Monday's Fort Myers Tip-Off Tournament with a hard-fought, and impressive, 79-76 win.
"We had a play in mind, and there was the question of taking a timeout at that point because we didn't want to give them a chance to set their defense,"  said Holtmann, following Johnson's game-winner.  "He's a tough kid (Johnson), and players make plays.  He made a play."
It capped off the Buckeyes' most impressive win of their first four, a game in which they shot 50% from three-point range (11-22), and hit 22 of 25 free throws to help hold off Seton Hall down the stretch.
Having overcome an 11-point deficit last week to beat Michigan, the Pirates this time came from a 12-point deficit with 15 minutes left in the game, carving into the Buckeyes' lead with tough defense and some heroic shooting of their own by guards Bryce Aiken and Jared Rhoden.
"We knew they were a tough team, and we knew they weren't going away,"  said Holtmann.
Both teams made a run at the outset, hitting six of the first eight shots of the game…and Ohio State's Justin Ahrens made an early statement by hitting his first three shots from the floor – all threes – to finish the first half with 11 points.
Teammate EJ Liddell followed in step, hitting his first three shots, and 8 of 17 on the night for a season-high 28 points.  More impressively, Liddell hit a perfect 10 of 10 free throws that proved to be the difference.
But Rhoden matched Liddell shot for shot, with 18 points in the first half, and a team high 29 for the game…and hit shots from all over the court.
Tied at 15-15 after nine minutes…the lights went out in the arena, an omen, perhaps, but during that time the Buckeyes came back out to play tougher defense and went on a 14-4 run to take a commanding 1o-point lead with five minutes left before halftime, only to see Seton Hall finish the half on a 7-2 run of their own and trail by five at the break, 30-25.
Justin Ahrens was not the leading scorer, but he was a leading story for Ohio State because he came out in the second half, immediately hit a long three from the wing, and ignited a run by the Buckeyes that saw them amass that 12-point advantage at the 15:00 mark, highlighted by a Kyle Young three-point from the top of the key.
Seton Hall called a timeout and came back with a 5-0 run to cut into the lead, but a Meechie Johnson three and clutch free throw shooting by the Buckeyes helped maintain the margin at eight points for the next five minutes.
Little by little, though, Seton Hall kept playing, shooting, and taking advantage of some failed box outs, fortuitous offensive rebounds, and trips to the line.  By the 8:00 mark they had cut the lead to 53-48.  Two minutes later a Bryce Aiken three-pointer had pared it to 63-59.
A technical foul on Holtmann, protesting a perceived missed foul on a shot attempt by Liddell, put Aiken back at the line where he hit a pair to cut the lead to 63-61.
Ohio State kept going inside to Liddell, and Kyle Young (12 points), and when they didn't score they were fouled…and cashed in on those free throws to keep the lead at four points over the final minutes.
Jared Rhoden would score his 29th point of the game with 50 seconds remaining to cut Ohio State's lead to 76-74, and after a missed shot by Ohio State Seton Hall had the ball out of bounds at midcourt.  But Rhoden, standing close to the half-court line, touched the line with his foot and was whistled for over-and-back, turning the ball back to the Buckeyes.  Liddell missed a shot from the right wing, retrieved his own rebound, and on an attempt to throw the ball to the backcourt had it picked off by Jamir Harris, who raced to the other end to score on a layup and tie the game at 76-76.
With the final possession of regulation, the spotlight fell on Meechie Johnson, who took a pass at the top of the key, retreated a couple of steps behind the three-point line, and when Aiken hesitated to close out on him he launched a high-arching shot that drew some iron, but caromed through the net with 2.3 seconds remaining.
"Meechie made a big play,"  said Holtmann.
But he also credited his defense, for holding Seton Hall to just 38% shooting after their torrid first ten minutes in the game.
"Our bench came in and provided some good minutes on the perimeter, both with our ball handling and some pretty solid defense.  They've got a lot of perimeter weapons and they were really deckin' it and driving it.  I thought we fouled too much, and we had a couple of ball screen errors, but outside of that I thought we had a really solid defensive effort.
"But we really executed well offensively in the first half.  By far it was our best execution game.  We made some shots – EJ and Kyle were tough matchups – and I thought what hurt us in the second half was them getting to the foul line too much.  It's amazing that two of our first five games now have been keyed by freshmen in the last possession, and that's a first for me.  Meechie wasn't even here at this time last year.  And to his credit he got the shot off and made a heckuva' play…and players win games."
The Buckeyes finished shooting 48% from the field, 50% from three-point range, and 88% from the foul line.  Justin Ahrens would finish with 5 of 8 from range, and a season-high 17 points.  Kyle Young had 12 and Johnson finished with 8 points.
Seton Hall finished shooting 38% from the field, just 22% from three-point range, and hit 85% from the foul line.