Versailles relies on a host of two-way players, and none are harder to pin down on which role is most transformative to the Tigers' success than senior quarterback/linebacker Carson Bey.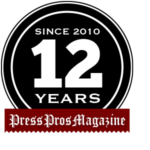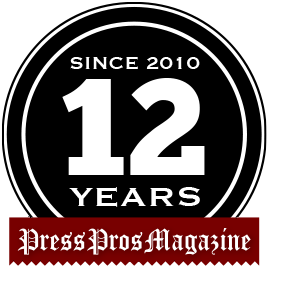 Trotwood, OH — As Versailles has marched ever deeper by the week, getting closer and closer to its season-long goal of re-asserting Tigerball's superiority state-wide, a debate has broken out among observers of the program.
The matter has become more urgent as the victories over Playoff competition accumulated and now it's reached a boiling point as to whether senior Carson Bey is a pretty good quarterback for a linebacker or pretty good linebacker for a quarterback.
The answer, of course, has always been, "Yes," but now there's also another response that will fetch an approving bell from the judges if offered as an alternative.
Carson Bey is a Division V, Region 20 champion — thanks to a 28-0 victory over Preble Shawnee Saturday at Trotwood Madison — and so are a sideline full of Versailles teammates who'd follow their leader into a furnace in flammable uniforms if he gave the word.
Bey's 126 rushing yards on 13 carries included a 15-yard touchdown run just before halftime that put Preble on notice its first loss might be imminent.
That made the score 14-0 at the half, but Preble (13-1) had come up empty on its first two drives thanks to Versailles stopping a fourth-down play at its 17 and Landon Henry's interception at the 26.
The Arrows had stopped Versailles (13-1) on only one of its three possessions, and the Tigers helped bring that about by passing on both second and third down.
Head coach Brian Jones, having watched Bey pound Preble Shawnee inside with simple power runs — essentially, quarterback sneaks — went back to that after receiving the second-half kickoff and the Tigers drove quickly to the 16-yard line.
The beauty of Versailles' dominance up front, with center Caleb Rush and guards Brayden Keihl and Jacob Treon clearing space, is that it affords the Tigers a change-of-pace surprise whenever they want it.
With Preble leaning every available body into the line, it never suspected tight end Trey Mills to release and Bey found him alone beyond the defense for an easy connection that bumped the lead to 21-0.
"They're big and powerful and we couldn't match up with them up front," Preble Shawnee coach Dave Maddox said. "That's basically where the game was won, in the trenches."
Versailles foreshadowed its strategy late in its 14-0 win over top-seeded Taft last week, relying on Bey's power runs to salt that one away.
It sparked a greater employment of the same tactic against No. 2 seed Preble Shawnee from the outset, with glorious results.
Bey rushed three times for 32 yards on the Tigers' first scoring drive, carried five times for 47 yards on the second and had three attempts for 20 yards on the third.
Henry ended the scoring with a six-yard run with 9:18 left, a march on which Bey's 23-yard run was the biggest play.
"They were really strong on the edge and off tackle because of the way they played their front and aligned," Jones said. "We thought more of the weakness was inside and so we tried to take advantage of that."
Versailles did, but it did not reciprocate defensively against Preble's power run.
Tailback Hunter Crockett came in with nearly 1,500 rushing yards despite missing two games, and quarterback Braden Doran's speed outside had proven a perfect compliment.
Crockett managed only 48 yards on 14 carries and Doran had 63 on 21 tries against a Versailles defense that allowed just 146 yards total offense and registered its second straight shutout.
"Their guys in the backfield are really good," Jones said. "You can't key on the quarterback because their running back is so good. I call them Mr. Inside and Mr. Outside. Our defense had their work cut out for them, so to hold them scoreless is a pretty good feat."
Versailles has its own Mr. Inside and Mr. Outside, but good luck figuring out who is who.
Tailbacks Jack Osborne and Henry can get the tough yards or go wide, and Bey is also at home going around the end after faking the toss sweep or getting low behind his linemen and plowing straight ahead.
A 5-10, 175-pound quarterback as Mr. Inside?
"We like to keep them guessing about who's going inside and who's going outside," Jones said. "Usually, quarterbacks aren't as good of a linebacker as Carson is. I don't know if he's a quarterback who plays linebacker or a linebacker who plays quarterback."
Bey won the Southwest District's defensive player-of-the-year.
"You know what they say, 'Offensive wins you games, but defense wins you championships,' " Bey said. "We have the running backs that can do my job. Outside linebacker? I think I play a bigger role at outside linebacker."
Leave it to Jones, via a family member, to settle the argument.
"My brother-in-law summed it up the best." the Versailles coach said. "He was at work and somebody asked him about Versailles quarterback and he said, 'He's just a football player.' That sums it up. Carson can play wherever."
One thing is for sure, Bey and the Tigers will play wherever the OHSAA designates for their state semifinal against Columbus Harvest Prep, a 20-17 winner over Wheelersburg in Region 19.
A victory would put them in the Division V state championship game in Canton the first week in December.
"The job is not finished," Bey said. "For sure, the job is not finished. I think we all know the mission, and we're not going to stop until we get there."
Bruce Hooley is the Digital Marketing Manager for PressPros and the host of the Bruce Hooley Show on 98.9 FM The Answer. He also hosts the We Tackle Life podcast on iTunes and GooglePlay.

Knapke Kitchens and Baths, of Versailles, sponsors the MAC on Press Pros.