Coldwater is two wins away from a state championship. Sounds familiar, doesn't it? Behind a near-flawless effort in every phase, the Cavaliers cruised to a 49-7 victory over the upstart Allen East Mustangs in the Division VI, Region 24 Final. 
By Colin Foster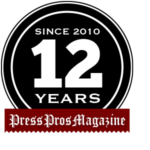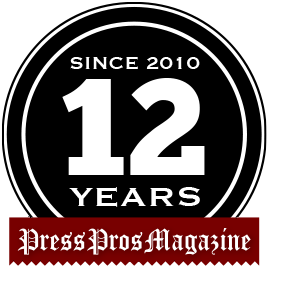 Sidney, OH — Coldwater quarterback Reece Dellinger was about to do his postgame interview Saturday when a fan interjected.
"Good game, Reece," the man said. "I think you had 300 yards … by halftime."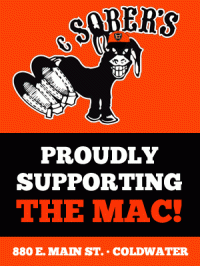 For all intents and purposes, the Division VI, Region 24 Final was over after one half of football.
Dellinger and the Cavalier offense received another passing grade in the playoffs, scoring touchdowns on their first seven possessions en route to a 49-7 victory over Allen East at Sidney Memorial Stadium / 30 & 0 Field.
"Everything was clicking," said Dellinger, who actually had 180 yards and four touchdowns at the intermission. "Everybody was doing their job, and coach (Chip) Otten is always conducting us and making sure we're on the right track."
Word on the street was that Allen East gave Coldwater a little bulletin board material this week with a comment said during a television interview ahead of the game. As if a confident Cavalier team that had outscored their postseason opponents 140-48 entering Saturday needed any extra motivation.
Many people in the stadium probably watched the No. 4 Ohio State Buckeyes put it on No. 7 Michigan State hours earlier. Coldwater (12-2) dominated Allen East (10-4) in similar style — matching the Buckeyes by scoring on their first seven possessions.
Coldwater outgained its opponent 257-102 in the first half. Dellinger was a technician as he guided the Cavs to a 42-0 halftime lead. Four different receivers caught touchdown passes. Six different receivers caught passes. The Cavalier defense was pretty darn good, too.
Allen East was intercepted by Marcel Blasingame on the fourth play of the game, the first of many first-half turnovers for the Mustangs.
Starting on short field, Dellinger extended Coldwater's drive with a 20-yard completion to Isaac Fullenkamp on a fourth-and-11. The duo hooked up for a 3-yard touchdown with 7:30 left in the first period.
The Mustangs took the ball to the Cavalier 31-yard line on their next series, but they were still suffering from a case of the turnover blues. Fullenkamp recovered a fumble, and Dellinger marched his team down the field and found Tanner Muhlenkamp for a 10-yard TD.
Fullenkamp was the next Cavalier to find the end zone. After a three-and-out and short punt, the Coldwater back was hit in the air and flipped him across the goal line for a 1-yard touchdown.
The turnovers continued for Allen East. So did the touchdowns for Coldwater.
Braylen Harlamert was the next Cavalier to force a turnover, intercepting the AE quarterback for a second time. Luke Sudhoff's 1-yard TD run dented the scoreboard again and made it 28-0 with 7:29 to play in the half.
A fumble gave Coldwater another short field shortly after, and Dellinger followed with a 14-yard TD strike to Blasingame with 1:05 remaining in the half.
"We had (four) turnovers in the first half, and they had short fields," Allen East coach Joel Billings said. "That's a good offense. That's a really good program. I think, holistically, this was a good experience for us. We got two games in this type of playoff environment. We're going to miss this senior class, but we've got a lot of guys coming back.
"Coldwater does a really good job of spreading the ball around," he added. "It's a mix of run and pass. They're really well disciplined and well coached. They didn't make mistakes. That's really what we have to learn moving forward. In these types of games, you can't make as many mistakes as we did."
The Cavs forced a punt and got back the ball 44 yards away from paydirt with 35 seconds left. Dellinger upped his yardage total with a perfect ball to Jesse Meyer for a 44-yard score.
"It was just a slant, and it takes a little time to develop," Dellinger said of the play. "I saw that there was a window there and I really had to launch it or else that safety would have come over and try to swat it out. I just tried to get it to (Meyer)."
Coldwater's first punt didn't come until early in the fourth quarter. Prior to that, Fullenkamp made Coldwater's offense 7 for 7 with a 9-yard touchdown run.
"We put the game plan together, and we felt like if they lined up like we thought they'd line up that the plays would work," Coldwater coach Chip Otten said. "A lot of times that doesn't happen. … We always talk about in these games, guys have to make plays. Man, Jesse (Meyer) made some really big catches in traffic, and I keep saying it, but the best thing we do with our offense is spread the wealth. We've got the four wide guys, two backs and Reece. That's seven guys who can all make plays. Reece had some good runs. It's hard if you're a defense. Do you double somebody? Do you do this or do that? Our guys are playing well and they're playing unselfish. The O-line is doing their job. It was just a good, clean game for us."
Next up for Coldwater in the state semifinal is West Jefferson, a 16-14 winner over Fort Frye in the Division VI, Region 23 Final. Bellefontaine is rumored to be the location of next Saturday's contest. Coldwater defeated West Jefferson 42-7 in Round 2 of the 2020 playoffs.
"This win feels good, but we know the job is not over," Dellinger said. "We just want to win that championship."