It hurts whenever the air goes out of the aspirations that build during a perfect season, and it leaked away quickly from Piqua in its loss to Winton Woods in the regional finals.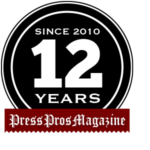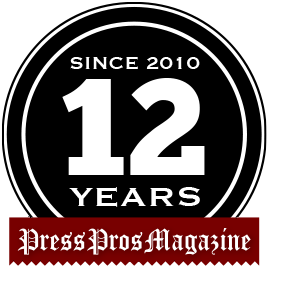 Clayton, OH — When every win applies a brushstroke, the picture gets pretty clear by this point in the season as the dream passes from concept to sketch to something so close to perfect it almost seems real enough to touch.
Reality is sometimes harder to put your hands on than dreams, however, and top-seeded Piqua knows that pain now that its march toward a Division II state championship ended Friday with a 38-17 loss to No. 7 Cincinnati Winton Woods.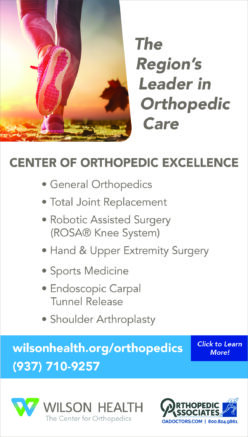 Lots of questions can often accompany the interruption of a journey like the Indians have been on. Things like. "What if we had…," or, "If only the…."
None of that applied to this result, though. Winton Woods was bigger, faster and just plain better, which isn't an indictment of Piqua at all.
There's something quite redeeming in that for the Indians, who dominated throughout an unbeaten regular-season and over the past two weeks showed every intangible critics wonder if teams which never get challenged can summon on demand.
Piqua did just that to survive rounds two and three, winning both times when defeat barked at the door and bared its teeth, only to be banished by the Indians' resolve and resilience.
But Winton Woods didn't advance as Region 8 champions to a state semifinal because a turnover on downs less than two minutes in gift-wrapped an early touchdown or because of any flaw in Piqua's strategy.
"The concern every day during the week was what you saw," Piqua coach Bill Nees said. "It was there. It was very obvious for the last four weeks, as to what the plan was and they executed it well."
Winton Woods indeed has been bludgeoning opponents with its massive offensive and defensive lines and a senior tailback in Tyrek Spikes who's part jitterbug and part jet.
"That guy is quick," Piqua running back/defensive back Jasiah Medley said of Spikes. "He deserves all the credit."
Running behind a line stocked with three 300-pounders, including 6-6, 315-pound right tackle Damarion Stone, the charitably-listed 5-7, 165-pound Spikes was often eight yards downfield on sweeps before encountering his first Piqua defender.
Ever try catching a fly barehanded in mid-air?
Now you know the Indians' dilemma on defense.
"A lot of the things they did offensively, we tried to contain," Nees said. "But their guy got out a couple of times on us on some bounces."
Spikes scored his first of four touchdowns from the two after a bad Piqua punt snap forced Jackson Trombley to fall on the ball at the 15.
Another three-and-out after that and a successful Trombley punt to the 33 left Winton Woods facing third-and-five at the 38.
Spikes darted behind Stone, hopped outside once through the line and motored 62 yards ahead Piqua's futile pursuit to a 14-0 lead.
"Them boys were working up front," Spikes said of his offensive line. "I don't know what they said to them, but they were working tonight. They were really opening it up."
Piqua cut the two-touchdown deficit in half with Sam Schmiesing's one-yard run late in the first quarter, but that's as close as it would ge thereafter.
Winton Woods' dominance was such that it drove 80 yards to another TD despite three holding penalties on that possession.
Each one put the Warriors way behind the chains, but they incredibly faced only one third down on the march because of gains measuring 17, 11, 21, 11 and 15 yards before Spikes' covered the final 29 yards in a blur.
"We got a couple breaks early with some holding calls," Nees said. "In week 14, you can't squander stuff like that. Then we came out in the second half and had them third-and-10 and they completed a 19-yard ball on us and, boom, they were back again."
In the end zone, he meant, padding a 24-10 halftime lead to 31-10, with Spikes doing the honors from the 4-yard line.
"The amount of yards and attempts and carries this dude has had the last four weeks, for a guy his size, has been phenomenal." Winton Woods coach Chad Murphy said. "This is a dynamite dude. The game of football and this program mean a lot to him."
Spikes carried 28 times and added 230 yards to the post-season total of 492 he brought into kickoff.
Incredibly, he has no Division I offers at present, not because of grades, but because of his size.
Medley had none of his typical success against a Winton Woods defense that had allowed only one 100-yard rusher all season. The Southwest District offensive player-of-the-year, Medley managed just 33 yards on 12 carries.
"They were getting off blocks the whole game and getting into the gaps,' Medley said. "I couldn't get any room to get anything going. There weren't any holes to hitPiqua's longest gain via the run went for eight yards.
By contrast, Spikes had six runs of 10 yards or more and his teammates had six more.
"Hats off to our O-line," Murphy said. "Our defense has been the consistent part of this all year long, but our offense has been getting better and better. Being able to run the football has been the difference."
Winton Woods (10-3) has avenged two of its three losses during the regular season amid its playoff run and adds a win over the top-seeded Indians to a resume that now includes seven straight victories.
"It was a good run," Nees said. "Situations like this are always hard. Other people have done it for the last three weeks. Now it's our turn to take this game, reflect on it, get better and (apply) lessons for the younger guys. All those things are important."
Bruce Hooley is the Digital Marketing Manager for PressPros and the host of the Bruce Hooley Show on 98.9 FM The Answer. He also hosts the We Tackle Life podcast.
---