Te'Sean Smoot passed for 363 yards and two TDs and also ran for two scores as Springfield rolled to its third consecutive Division I regional title.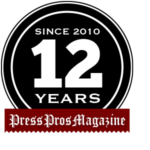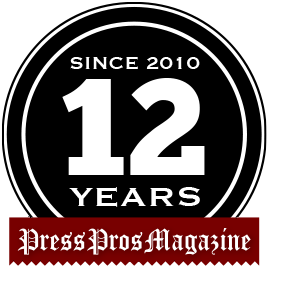 HILLIARD, Ohio – During a magnificent run to the Division I, Region 2 title game, Marysville met little resistance along the way. Steamrolling opponents with a punishing running game and a relentless attacking defense, the Monarchs pounded opponents into submission. In three months of football, they never once trailed in a game.
Such utter dominance, however, often can create a false sense of indestructibility.
"Except for one game (a 21-14 overtime win over Hilliard Darby Sept. 24), they hadn't faced any adversity at all," Springfield coach Maurice Douglass said, "and we knew they hadn't faced anyone like us. People around Columbus don't realize the caliber of competition we play in the (Greater Western Ohio Conference). We've been in tough games all year. And we were ready for this challenge tonight."
Led by the superlative play of senior quarterback Te'Sean Smoot and a speedy, hard-hitting defense, the second-seeded Wildcats socked top-seeded Marysville in the mouth and never let up in a 27-0 victory Friday before a packed house at Hilliard Darby. It marked the third straight regional crown for Springfield (12-1), which will face Cincinnati Moeller (11-3) – a 21-17 winner of West Chester Lakota West – in a state semifinal Nov. 26 at a site to be determined.
Marysville (12-1) came in ranked No. 2 in the final Associated Press poll and Springfield No. 5.
The adversity Douglass spoke of came in the form of having two games cancelled by COVID-19, a 22-21 loss to Miamisburg in midseason and close, defining wins over perennial powers Cleveland St. Ignatius and Huber Heights Wayne.
Facing a game-long assault of blitz packages, Smoot completed 26 of 37 passes for 363 yards and two touchdowns, and also ran for a team-high 44 yards and two more scores. All night long, the 6-foot, 180-pounder deftly rolled out of the pocket to escape pass rushers and connect with his talented group of receivers.
Smoot now has passed for 2,372 yards and 19 TDs while rushing for 846 yards and 21 scores.
"We just tried to take what they gave us and let our athleticism do the rest," said Smoot, who said he is being recruited by virtually all of the Mid-American Conference programs and military service academies. "Our offensive line did a really good job picking up their blitzes and keeping me clean for the most part. My receivers did what they've been doing all year, making plays.
"One thing we talked about coming into the game was to try to strike first and get a lead on them. We knew they didn't throw the ball hardly at all and coming back would be difficult for them. Once we got two scores up on them, our confidence really soared. Give a lot of credit to our defense. We kept them behind the sticks all night long. I don't think they've seen anything like what we threw at them tonight."
That just about summed it up. Springfield out-gained Marysville 450-123. This was a Monarchs team scoring 35.8 points per game and averaging 8.4 yards per carry. The defense came in allowing just 7.1 points and 172 yards per game.
"We knew coming in this was going to be a four-quarter game and at halftime we were still in a football game," Marysville coach Brent Johnson said. "Defensively, we came with the mindset of not giving them big plays, and for the most part the defense played pretty well in the first half. Our inability to get off the field on third down, and the fact we couldn't stay ahead of the sticks on offense, really hurt us. That kept our defense on the field way too long. Their quarterback is a tough kid. We felt like we were getting pressure on him, but he came through with some clutch plays."
Early in the second quarter, Smoot capped a 16-play, 64-yard drive with a 7-yard TD run. The Wildcats converted four third-down plays and a fourth down play on the march that chewed up more than six minutes.
The Wildcats took the second-half kickoff and drove 80 yards in 10 plays with Smoot scoring on another keeper of 2 yards.
Late in the third quarter, Smoot hit Dominic Turner on a 6-yard TD pass and capped the night by connecting with Daylen Bradley on a 38-yard TD aerial.
Bradley made 10 receptions for 155 yards and Anthony Brown had seven for 106.
"Everybody told us that even though Marysville was supposed to have great defensive linemen and linebackers, we knew we had the better quarterback and receivers and we tried to expose their secondary with them," Douglass said. "I thought that if we were able to get on the perimeter, our athleticism might get the better of them."
Springfield's defense, which racked up its seventh shutout of the season, was led by Delian Bradley (nine tackles), Tywan January (seven) and Jaivan Norman (seven). The Wildcats came in yielding just 137 yards per game, and only bolstered those gaudy numbers.
"I don't think Marysville had seen the kind of defense all year that we threw at them," Douglass said. "We did a great job stopping their run game and making tackles in the open field. These are team-oriented guys. I just can't say enough about them."
Ohio State-bound linebacker Gabe Powers capped his brilliant career at Marysville with nine tackles and a sack. Defensive lineman Ben Bickerstaff had two sacks.
"We have 22 seniors here who left a standard here that will be hard to be matched," Johnson said. "It stings right now, but when the dust settles, they'll be proud of what they achieved. As I told them afterward, losing stinks. But they take some pride knowing that they gave everything to this program, and they did it the right way."