Marion Local senior quarterback Peyton Otte delivered in the fourth quarter as the Flyers broke open a close game and galloped to within two victories of a record 12th state championship.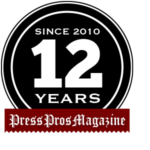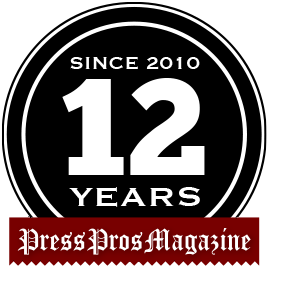 Wapakoneta, OH — Asked where a small school like Marion Local keeps all of its football hardware, senior quarterback Peyton Otte grinned and said, "I think we're running out of room. We're probably going to have to build some more shelves for the trophy case."
The gold just keeps on accumulating for the Flyers, who took home their 19th regional championship with a 27-8 win over Midwest Athletic Conference rival St. Henry Saturday in the Division VII title game at Mercy Health-Wapak Ford Field.
Top-ranked in the final Associated Press state poll, Marion (14-0) will face Hopewell-Loudon (13-1) Nov. 27. at a site to be determined.
"Honestly, it doesn't feel like we won, 27-8," Marion coach Tim Goodwin said. "We did some good things defensively, but for a while it was hard for us to sustain anything offensively. All I know is we get to practice on Thanksgiving and that's a special, special thing for any team in Ohio."
St. Henry (10-4) lost starting quarterback Bryce Brookhart on the third play of the game to a broken collarbone, but battled tooth and nail with its Mercer County rival. With no practice reps, backup Dusty Lange kept the Redskins in the game until the final eight minutes.
Trailing 14-0, St. Henry mounted a 10-play, 65-yard drive capped by a 12-yard TD run by Owen Lefeld. The standout tailback then converted a two-point conversion, cutting the deficit to six.
It took three plays for Otte to deliver a sharp rebuttal. The dual threat took a shotgun snap and raced toward to the far sideline, turning the corner with an explosive burst and racing 56 yards to the end zone.
"I saw the first flow of blockers and just hit the seam," said Otte, who entered the game with 1,146 yards passing and 1,064 rushing. "That couldn't have come at a better time. They had just scored and their crowd was going crazy. But we've been in close games like these many times before."
Goodwin just shook his head when asked about Otte, who finished with 148 yards on 11 carries.
"Peyton's a good player," he said with as sly smile. "That was a huge play at 14-8 to regain the momentum."
Less than a minute later, Otte struck again, returning a punt 47 yards deep into Redskins territory.
Five plays later,  Darren Meier plowed in from the 2, securing yet another title for Marion Local. The win steered the Flyers one giant step closer to a record 12th state championship. Marion ran its all-time postseason record to an astounding 88-12.
Taking home another regional title was especially sweet for Marion, which lost the regional final to New Bremen, 24-17, in 2020. The MAC rival Cardinals went on to win the state title.
"We don't do this for the trophies, just to compete and have fun," Goodwin said.  "What a perfect night to be able to play against your league rival in a great stadium and atmosphere like this with the fans hanging over your back. Give St. Henry a lot of credit. They played really, really hard. To lose their quarterback early in the game was really unfortunate."
The game developed into a defensive battle at the outset.
After a Marion fumble in the final seconds of the first quarter, St. Henry took over at the Flyers 23. The Redskins moved to the 10, but were called for a holding penalty. A sack by Dylan Fleck on third-and-goal took St. Henry out of field goal range and a fourth down pass went awry.
It took Marion over 21 minutes to pick up its initial first down. But Meier capped a nine-play, 64-yard drive with a one-yard TD plunge.
On the opening drive of the second half, a 41-yard run by Otte keyed an eight-play, 67-yard scoring drive. Otte finished it off with as one-yard TD run.
It stayed that way until St. Henry made a game of it in the fourth quarter.
Robby Buschur had three sacks to pace the defense of Marion, which came in allowing just eight points per game. The Flyers did a good job holding down Lefeld, who entered with 1,956 yards rushing with 31 TDs. With the Redskins in come-from-behind mode, he managed just 63 yards on 18 carries.
St. Henry coach Brad Luthman said he was proud of his team's showing.
"It's hard enough to beat Marion Local, but when you lose your quarterback, it really puts you in a world of hurt," he said. "When Bryce went down, we not only lost a quarterback but a safety as well. I'm super proud of Dusty. He's a senior and consummate team player. He made some plays for us.
"We battled our asses off, but we're not built to overcome penalties, and we had some costly ones that stopped drives. Give their quarterback credit. He is their team. He made the plays when they needed them."