Quarterback CJ Stroud threw for 432 yards and six touchdowns, Chris Olave caught two touchdown passes to set the team career record, and the defense shut down Kenneth Walker & Co. in setting up another big game against Michigan.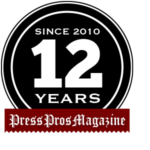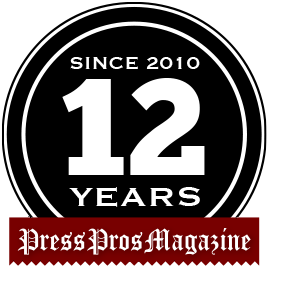 Columbus, OH – There is no such thing as a guarantee, and anyone holding a receipt, who has filed for a rebate or been given a hot tip on a race horse would nod his or her head in agreement.
In athletics, we only recall braggadocio that spewed from the mouths of people whose guarantees came to fruition.
The old and wrinkled still remember you, Joe Willie Namath.
Enter Haskell Garrett, a soft-spoken, polite senior defensive tackle for Ohio State. career on Saturday.
Garrett took the microphone during the marching band's skull session in St. John Arena and blurted some major league trash.
The opponent was seventh-ranked Michigan State, the Michigan-slayer, and That Other Team Up North.
"One thing we're going to guarantee you is we're going to go out there and we're going to whup their asses,'' Garrett shouted.
The man knew what he was talking about.
The Buckeyes scored on all seven of their first-half possessions and quarterback CJ Stroud set a team record by completing his first 17 passes as a crowd of 101,858 had a Mardi Gras type afternoon during, as well,  a 56-7 butt whipping at Ohio Stadium.
The offense totaled 655 yards, 36 first downs and 37 minutes, 58 seconds of possession even though most of the starters played one series into the second half.
Ohio State (10-1) set itself up for yet another mega collision against Michigan for the outright Big Ten East championship and a fifth straight appearance in the conference championship game.
"I meant what I said and I said what I meant,'' Garrett said. "It was really an emotional week (as a senior), but the first objective was beating this team.''
At halftime yesterday, television sets and hand-held devices had to be switching channels by the hundreds of thousands from ESPN to maybe Olympic qualifying curling.
Spartans head coach Mel Tucker has done wonderful things in his second season with the freshman class and transfers, but it was obvious that his team isn't ready to compete for championships just yet.
"They can score early, they get up on you, get the crowd into it and then it's a wrap,'' Tucker said. "We knew what they were capable of doing, and we knew we had to stop them. We didn't stop them.''
Tucker said he didn't want "to hear a word'' from anyone on the bus or charter flight on the way back to East Lansing.
"There's nothing to talk about,'' he said.
Ohio State head coach Ryan Day admitted that he began to think about Michigan as the lead grew.
He yanked most of the starters early in the third quarter and found himself "talking some of them off the ledge'' because they didn't want the rest.
"I'm proud of our guys. I thought we played strong,'' Day said. "We're playing really good, clean football.''
Day said the offense's capabilities were on display, but that the ceiling is higher.
"We're still striving toward greatness,'' he said. "When we get a new set of downs, we're dangerous. There's so much more here. We're right in the middle of it.''
The Spartans?
That team should do a free fall in the College Football Playoff rankings. Star tailback Kenneth Walker III has had a wonderful season, but, bye-bye, Heisman Trophy. He ran six times for 25 yards.
As for Stroud, he might as well make reservations for New York City for the Heisman presentation because he surely should be getting an invitation.
He completed 32 of 35 passes for 432 yards and six touchdowns. His yards-per-completion average was 12.3.
JT Barrett and Justin Fields shared the previous team record of 16 straight completions.
"Everything we thought we were going to get we kind of got,'' Stroud said. "You can always make things crisper. We did a decent job.''
Here's what his receivers accomplished: Chris Olave, seven catches, 140 yards, two scores; Garrett Wilson, seven catches, 126 yards, two scores; Jaxon Smith-Njigba, 10 catches, 105 yards, one score.
Olave set the team career receiving touchdown record with Nos. 34 and 35. David Boston had 34.
Remember that he came to campus as a humble three-star recruit by many scouting services.
"I had to get the ball,'' Olave said of the souvenir from the record-breaker. "It's a huge blessing. I forgot to get it. Somebody got it after the game.''
Smith-Njigba said Olave "has set the standard'' for the current group of receivers.
"We're following his path,'' he said.
Of course, Olave chose to talk about all of the receivers. That's what he does.
"When we spread the ball around, that can happen anytime,'' he said of Stroud's 17 straight completions. We are all getting targets.''
He later said that "CJ is one of a kind.''
The Buckeyes easily could have flubbed their lines thinking too much about the Michigan game.
"Big-time players show up in big-time games, and I think we did that,'' Olave said.
It all looked so easy from the start.
Ohio State didn't have to convert a single third down in scoring on a 23-yard touchdown pass to Olave with 10 minutes, 42 seconds left on its first possession.
The drive went 86 yards in 12 plays with no play going longer than 12 yards until the touchdown.
Then it was a quick seven when Wilson beat cornerback Chester Kimbrough for a 77-yard score on the fourth play of the second possession.
The score rose to 21-0 when Olave caught a perfect strike from Stroud 8 yards deep in the end zone for a 43-yard touchdown with 2:31 remaining in the quarter.
That possession took four plays and all of 1 minute, 24 seconds.
What set things up was when cornerback Denzel Burke forced an incompletion – it sure looked like a fumble on replay – on third down at the Ohio State 9 on a pass to wideout Jayden Reed.
In rapid-fire order came a 4-yard touchdown pass to wideout Julian Fleming, a 1-yard run by tailback Miyan Williams, a 12-yard catch by Wilson and a 5-yard pass to Smith-Njigba to make it 49-0.
Don't forget about the defense that basically shut down a pretty good offense led by Walker, Reed and quarterback Payton Thorne.
The Spartans did score 37 points against Michigan in a come-from-behind victory.
Yesterday, Thorne was 14 of 36 passing for 158 yards. Reed caught two passes for 28 yards.
All told, Michigan State had 224 yards in offense and 12 first downs.
"We didn't want to be one of those teams where (Walker) did what he wanted,'' defensive end Tyreke Smith said.
The Spartans first possessions lasted five, 13, four, three, three and three plays.
Their only touchdown came with 3 ½ minutes left against second-teamers.
Garrett compared the defense's momentum to "a ball of snow going down the hill.''
What's the difference in the defense from the first three ugly weeks against Minnesota, Oregon and Tulsa?
"Experience,'' Garrett said. "We had a lot of new faces, or we had a lot of new faces. Now those guys have experience with the older guys and chemistry has been built on the field. These guys that were new faces are now not new faces anymore. They're known.''