UD Flyers drop third straight ugly on a day when nothing went well against the kind of team that's beating them on a regular basis.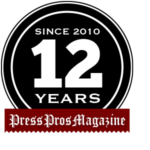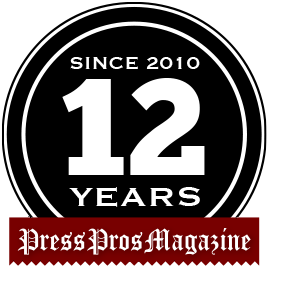 DAYTON — It has been 47 years since James 'Fly' Williams put on Pete Maravich-type shooting shows for Austin Peay State University.
The legend lives, though, because who could forget the APSU chant with
Williams on the floor: "The Fly is open, let's go Peay."
Fly Williams, of course, wasn't with Austin Peay Saturday afternoon at UD Arena, but the Governors wore hoodie warm-ups with, "Let's Go Peay!" on the back, complete with the exclamation point.
Austin Peay didn't need Fly Williams against the University of Dayton. The Governors transferred the exclamation point from the hoodies to the floor and became the third straight average mid-major team to poke a hole in the Flyers.
It was Austin Peay 87, Dayton 81, the Flyers' third straight stunning defeat to teams who annually are buy-a-win teams.
—They lost to UMass Lowell, a team predicted to finish in the middle of the America East Conference, 59-58.
—They lost to Lipscomb, a team predicted to finish in the middle of the Atlantic Sun Conference, 78-59.
—They lost to Austin Peay, a team predicted to finish in the middle of the Ohio Valley Conference, 87-81.
All at home, all uglier than an orangutan making a face in a mirror.
Even though the offense was choppy and scatter-brained most of the way, the Flyers led, 77-71 with 4:42 left.
Then everything went haywire. The game plan flew out the Boesch Loung windows.
Austin Peay, which came in 1-and-2 with losses to Southern Illinois and Purdue Fort Wayne, went on a 14-1 unimpeded excursion to take an 85-78 lead.
During that time, when the Flyers were in a dream world, it was a series of turnovers, missed layups, bad shots and fouls the pushed the Flyers to a 1-3 start to the season.
Flyers coach Anthony Grant put into words what 13, 427 fans witnessed.
"Obviously, they made that late run in the last four minutes that made all the difference," he said. "When you have a five-point lead (actually, six points) down the stretch, you need the ability to make the decisions to make the plays we needed and we weren't able to get that done.
"Two turnovers down the stretch, a couple of missed layups, a couple of contested tough shots. . .we're still at the point where we can't accept where we are as individuals."
When asked if that meant players think they are better than they are or players think they are not as good as they are, Grant said, "That's a great question. Both."
It is a team still in search of an identity and it now finds itself searching while up against the big boys. After losing three of four to teams they figured to beat, the Flyers have three games in Orlando, Fla, dead ahead against high-level teams, beginning with Miami (Fla.) Thanksgiving Day. Depending upon if they win or lose, they'll play either Kansas or North Texas on Friday.
In an effort to speed things up and give his team some offensive freedom, Grant employed a full-court press the entire game, with mixed results.
After taking only four three-point shot in the first half and making one, the Flyers fired from three 17 times in the second half and made two. . .3 for 21 for the game.
And they were whistled for fouls 27 times and Austin Peay was 27 for 37 from the foul line. UD was 20 for 26.
After Elijah Weaver joined the starting lineup for the last game (Lipscomb), replacing Koby Brea, Malachi Smith replaced Kobe Elvis as a starter Saturday.
But the contributors Saturday came off the bench. Brea came off the bench to score 13, big man Moulaye Sissoko came in and provided his best day with 12 points, and Elvis came off the bench to score 10.
The only starter to reach double digits was Toumani Camara with a team-leading 14.
He missed a free throw with five minutes left, but stole the ball after the miss and hit a side jumper to give UD that 77-71 lead that went slip, sliding away in the final 4:46.
"We tried to be a little too individual," said Camara about the panic down the stretch. "We didn't stick together and that's something that's been happening the last three games. It is something we're going through early, losing to teams we shouldn't lose to, I think. I don't like to say this, but we really are young and I don't like to use that as an excuse. But it's a fact and we all need to grow up fast."
The young and inexperienced factor is most likely why no booing has rained down from the Flyer Faithful. Or perhaps they are just numb and stunned.
Said Brea, "This is really hard for us as a young group because this isn't how we expected our season to start. It is a great way for us to learn, even though we wish we could learn through wins. The only way is up for us now,"
The first half was back-and-forth, as tight as a snare drum, until the
Flyers put on a late rush to take a 46-38 lead into intermission.
The second half, though, was full of self-destruction and the Flyers were outscored, 49-35. Most of the damage was done by Austin Peay center Elijah Hutchinson-Everett. The 6-11, 270-pound freshman center, became the third straight player on the opposition to score 20 or more. He whipped in 25 and was 13 for 16 from the foul line.

"That's the hard part about basketball," said Brea. "You play a good first half, but there are still 20 minutes on the clock so you have to be able to bring that same energy on both halves. The biggest thing is we have to stick to our game plan and that will solve any problems we have."
For certain, none of those game plans were designed with the thought that it was possible to lose three straight at home to UMass Lowell, Lipscomb and Austin Peay.