The former Buckeyes assistant under Jim Tressel has said that the Spartans are building their football team their own way, and that has translated to a 9-1 record and No. 7 spot in the College Football Playoff rankings.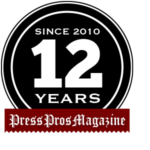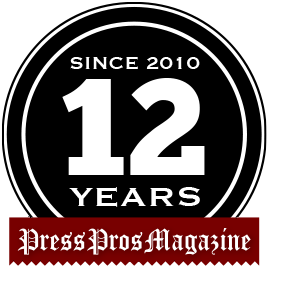 Columbus, OH – Nearly 20 years ago, when Jim Tressel won a national championship in his second season as head coach, Ohio State might as well have taken every single Big Ten team by the collar and showed it the front door.
The Buckeyes have owned the conference in football. It's their house. Get off their property. And please stay off the grass.
As far as championships go, the number is four straight and counting. They have won 12 since 2002.
Which team has had the highest winning streak in conference the last two decades?
It was Ohio State with 30 straight games, of course.
But it apparently bothered second-year Michigan State Mel Tucker when he was asked about the Buckeyes being the model of how to build a Big Ten powerhouse.
"If you're asking if Ohio State is the measuring stick, the measuring stick is the standard I have for this team," Tucker said. "Doesn't have anything to do with Ohio State. Or anyone else."
Tucker is an Ohioan. He grew up in Cleveland Heights. He was an assistant for the Browns and Buckeyes.
When Ohio State won it all in 2002 with a miracle win over Miami in the BCS national title game, Tucker was the defensive backs coach.
Now, he is telling everyone that he wants to be recognized as a Michigan State man.
When he got the job shortly after Mark Dantonio suddenly and surprisingly resigned in the winter of 2020, Tucker told the players what he was aiming for.
"I walked into the team room, and I stood up in front of the guys and told them we were going to play for championships," he said. "I meant that. We're in November, and we're in the hunt."
Yes, they certainly are.
In an immense East Division showdown with College Football Playoff ramifications, fourth-ranked Ohio State plays seventh-ranked Michigan State at noon on Saturday in Ohio Stadium.
This game is so big that ESPN will broadcast its GameDay pre-game show on the premises.
The Buckeyes (9-1, 7-0) have won five straight games in the series and are anywhere from an 18 ½- to 19 ½-point favorite to make it six.
"A very good team," head coach Ryan Day said of Michigan State. "They play with really good energy, like they're really believing in what Mel's doing up there. He has certainly turned that roster quick over to a championship-level roster. They have really good players, and they've played well. They have a good scheme, so it's going to be a challenge across the board."
This also will be a match-up and possibly a weeding out of Heisman Trophy candidates.
Quarterback CJ Stroud has been sensational as a red-shirt freshman in passing for 3,036 yards and 30 touchdowns despite missing one game.
Michigan State tailback Kenneth Walker III, a 5-foot-10, 210-pound junior transfer from Wake Forest, leads the nation in rushing with 1,473 yards and in rushing touchdowns with 17.
Walker is a master at squeezing and/or barreling through tight gaps and getting gobs of yards after contact. His 195-yard, five-touchdown day in a 37-33 victory over Michigan got the nation's attention.
But he also ran for 264 yards against Northwestern, 172 against Miami of Florida, 233 against Rutgers, 136 against Purdue and 143 against Maryland.
The lone games in which he didn't surpass 100 yards was against Youngstown State (seven carries, 57 yards) in a 42-14 blowout and Nebraska (19 carries, 61 yards) in a 23-20 overtime win.
"He's a legit running back," Ohio State defensive end Zach Harrison said. "He's explosive. He's a big guy who can run through tackles. That's something we just got to key in this week on and make sure our run fits and our fundamentals are right."
The Buckeyes have faced two star running backs this season, and both burned them badly.
Mohamed Ibrahim of Minnesota ran for 163 yards and two touchdowns on 30 carries in the opener before suffering a season-ending injury.
Oregon's CJ Verdell rushed for 161 yards and two scores on 20 carries in Week 2. One carry went for a 77-yard touchdown.
After that game, Matt Barnes became the de facto defensive coordinator in place of Kerry Coombs. The scheme has changed to the point where he went back to the famed bullet position with Ronnie Hickman and went to a two-high safety look.
"I feel we're a different defense than we were then," Harrison said.
Day wants to see a lot of helmets running to the ball when Walker carries.
"It's going to take more than one guy to bring him down," he said. "I think his vision, his patience, his ability to make a guy miss in the hole, are probably some of the things he does best."
Receiver Jayden Reed has been the focal point of the Michigan State passing game with 45 catches for 829 yards and seven scores. That's an 18.42 average per catch.
Payton Thorne is the No. 2-ranked quarterback in the conference, but he has been intercepted seven times in his last five games.
None of this would have been possible for the Spartans had Tucker not been coaxed to leave Colorado after one season.
The fan base and media called him a job-jumper, but his roots are Midwestern football. He was a defensive back for Wisconsin.
The Detroit Free Press reported Thursday that Michigan State and Tucker have agreed in principle to a 10-year contract extension that would pay him $9.5 million per season to rank up there with money bags Nick Saban of Alabama.
That would be a flying leap over Day, the previously highest paid coach in the Big Ten at $6.75 million before a COVID-19 salary reduction.
"That's my goal. I made it clear in my initial press conferences that I thought that Michigan State is a destination job, and not a stepping stone," Tucker said on The Draymond Green Show. "I have Big Ten roots. I played at Wisconsin, I'm from Cleveland, Ohio, my parents are 3 hours, 15 minutes away, my wife is from Chicago. I know the Big Ten landscape. This is where I started my career in 1997 as a graduate assistant for Nick Saban, so Michigan State is a special place for me.''
Thorne, who with Walker have turned Michigan State's offense from the pound-it-out Anvil Chorus under Dantonio to a sweet balance, has sipped the Kool-Aid his coach is pouring.
"It's championship November," he said. "We've put ourselves in a position to have this game really mean something. That's a good thing. Coach Tucker talked last year, and he's talked this year in the offseason that he's not interested in a four-year plan, and he's not interested in getting his recruits here like people talk about. He's interested in winning now, and he said that last year, and he meant it.''