Just when the Flyer Faithful believe it can't get worse after a loss to UMass Lowell, it gets worse. The UD basketball team gave an even uglier presentation of itself Wednesday night, losing to Lipscomb University, 78-59, and they were woeful in all facets of the game. But at least one fan won a new car by puttering around at halftime.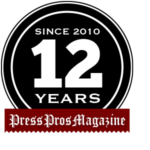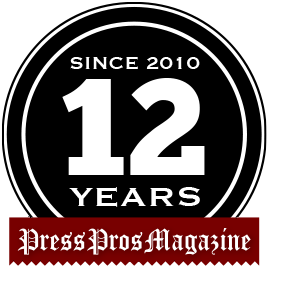 DAYTON — It is not comforting to University of Dayton basketball fans when the most exciting occurrence in UD Arena Wednesday night involved a putter and a golf ball.
As halftime entertainment, White-Allen Chevrolet offered a new car to a fan who could stroke a golf ball 94 feet, from the south end base-line to the north end base-line and put the ball through a hole about the width of a golf ball in a square piece of wood.
Impossible, right? Well, Paul Goodhue of Centerville stepped right up and knocked that sucker dead center. Phil Mickelson couldn't have done it better.
It was the best shot of the night involving anybody from Dayton and drew the loudest cheers of the night.
Why? Because the UD offense sputtered all night like a Ford Model-T with a broken crank.
Hint: Did anybody ever dream they would hear WHIO radio play-by-play broadcaster Larry Hansgen say, "And the Flyers are down 23 to Lipscomb University at home, right here in UD Arena."
Nobody believed it could get worse after the Flyers lost Saturday at home by one point to UMass Lowell.
It got worse. On Wednesday night the Flyers lost to Lipscomb from the mighty Atlantic Sun Conference, 78-59.
And it wasn't that close. The Flyers never led and constantly fell way behind, made a couple of charges to get close, but always permitted the Bisons to stampede away again.
It was evident before the season that, with all the young inexperienced players, the early season would be a learning experience,
TV analyst Dick Vitale likes to call freshmen and young players Diaper Dandies. On this night, for the Flyer, there were dirty diapers all over the Arena floor.
The Flyers (1-2) were in total discombobulation all night long.
Lipscomb (4-1) jumped to a quick 20-9 lead. The Flyers cut it to 31-28 with 3:08 left in the half. . .and didn't score again. Lipscomb scored the last seven of the half for a 38-28 lead.
The Bisons steadily increased their lead in the second half until it reached 58-43 with 12 minutes left.

Mustapha Amzil gave the Flyers a slight pulse when he hit back-to-back threes from the left corner and UD was within nine with 10:49 to go — and the crowd was roaring almost as loud as when Paul Goodhue made his putt.
Alas for the Flyers, Lipscomb embarked on a 10-0 tear to clutch a 69-49 lead with 7:16 left. And that's when the patrons filled the aisles to abandon ship.
The proof in the ugliness is in the numbers. The Flyers were 20 for 52 (38.5%) and 6 for 21 from three (28.6%), Meanwhile, Lipscomb shot as if it was aiming at bigger rims — 29 for 49 from the field (59.2%) and 10 for 18 from three (55.6%).
"The stat sheet shows we got outplayed tonight, pretty much in every facet," said UD coach Anthony Grant. "Defensively, we really struggled in both halves. We knew coming in they are a really good offensive team and we needed a really great defensive effort. We fell short there."
The Flyers had two major problems — Ahsan Asadullah and Tommy Murr.
Asadullah, a 6-foot-9, 275-pound mountain of a man, ruled the paint as if he was CEO of Sherwin-Williams. The Flyers could not contain him, he did as he pleased with drives to the basket and slick passes. He scored 21 as Lipscomb scored 34 points in the paint.
Murr, a 6-foot-1 freshman was a down-range marksman with 19 points, 5-for-5 from three.
"(Asadullah). . .is a real good passer and a really good low post scorer," said Grant. "He moves really well and handles the ball well. We had a difficult time finding a match-up for him. The minutes he played he was really, really effective and was a problem. That was one aspect."
Another aspect was UD's offense, which much of the time resembled a YMCA pickup game.
"Offensively, for the third game in a row we failed to find any level of continuity or consistency," said Grant. "Right now, as a coach, I am going to take the blame for this. I have to do a better job of making my team prepared to go out and understand what they need to do, to put themselves in a better position."
The Flyer offensive attack consisted of three players with 11 points — Toumani Camara, Elijah Weaver — making his first start — and Malachi Smith, who came off the bench.
"We feel down on ourselves," said Smith. "It is not a good feeling. I don't think any team wants to go through this. The only thing is to push through. There are no positives to the last two games."
The major problem?
"In my opinion, I would say the defense," said Smith. "You have to have more effort on defense and pay attention to the scouting report. We just have to play harder and tougher. We all gotta be dogs."
What's next? Don't ask Smith.
"We have to focus on the next game, I don't know who we play, it's Saturday, and we have to find a way, just have to find a way."
It is Austin Peay Saturday at 2 o'clock and Paul Goodhue might be driving to the game in a new car.