Numerous straw polls have him in a tight race with Alabama quarterback Bryce Young and Michigan State running back Kenneth Walker, but he has told even his family to back off talk about awards.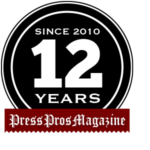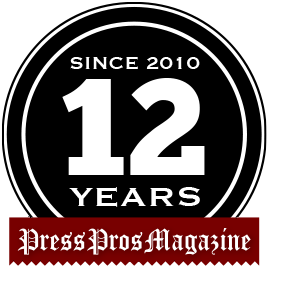 Columbus, OH – The Heisman Trophy is the Academy Awards version of the Oscar for best performance by a male actor in a leading role, and several straw polls indicate that Ohio State quarterback CJ Stroud is in the hunt for it with Alabama quarterback Bryce Young and Michigan State running back Kenneth Walker III.
It's a fact that a university's sports information department can be important to a candidate, but in Stroud's case the statistics are so ridiculously gaudy that publicity in the form of emails, videos and fliers aren't really needed.
In nine games, Stroud ranks fifth nationally in passing touchdowns (30), ninth in total offense (337.8 yards), 14th in completions per game (23.78) and 16th in completion percentage (.688).
The stats would be higher had he not sat out a game against Akron in Week 4 to rest a sprained AC joint in his right throwing shoulder.
Reporters buzzed Stroud with Heisman questions Wednesday evening, and he swatted them away.
"Right now, I'm not focused on Michigan State,'' he said. "We have two, hopefully three more games left (in Big Ten play). I just want to win those games, so whatever happens (with the Heisman), happens. Of course, it's a blessing just to even have my name up there. But I don't even look at that type of stuff — at least I try not to.''
Stroud, a redshirt freshman from Inland Empire, California, has instructed family members "not to send (Heisman) stuff like that to me.''
The university has been careful to limit his question-and-answer appearances with the media to about 10 minutes after each game.
The last time he spoke during the week was way back in August during the first week of practice, and that day he shared the dais with the other quarterbacks.
It's Week 11, but the public still knows so very little about this man.
There is no time for Stroud to think about personal glory with the fourth-ranked Buckeyes facing seventh-ranked Michigan State in a crucial Big Ten East matchup at noon on Saturday at Ohio Stadium.
Both teams are 9-1 overall, but Ohio State is 7-0 in conference and the Spartans 6-1 with that upset loss against Purdue putting them in a win-or-else situation.
Walker will come in having run for a nation-leading 1,473 yards and 17 touchdowns.
The loser of this game might see his Heisman chances burst.
"My message this week has been to really stay level-headed," Stroud said. "There's no reason for us to ride the highs or ride the lows. We have to execute every single game. Even if we left the game out of a high, you've got to let it go and move on because if you don't execute this next game, they're going to be talking about how bad we were."
Reporters kept firing questions at Stroud, but most of the time he kept talking about his religious faith and staying grounded.
No one knew what to expect from Stroud when the season opened at Minnesota.
Head coach Ryan Day gave him many simple, short passing plays in the first half, and nervousness and uncertainty had people wondering if Justin Fields' successor was cut out for the job. He was in on only a handful of plays last season and didn't complete a pass.
Then Day opened the playbook and Stroud went "13-for-22 for 294 yards, four touchdowns and one interception in a 45-31 victory.
Now, we're talking possible Heisman.
"That don't surprise me," wideout Garrett Wilson said. "Coming into the year I thought it would be the kid from Oklahoma (Spencer Rattler) or our dude (for the award). So, it don't surprise me at all. I've seen him sling it for a year-and-a-half now, two years, and he's something really special."
Think about what Stroud has been thrown into. Not only is he following a No. 1 NFL draft pick in Fields, but he has the keys to an offensive machine that reached the College Football Playoff championship game last season and the semifinals in 2019.
He has been prolific with a 484-yard passing game against Oregon 406, 406 against Maryland, 305 against Penn State, 405 against Nebraska and 361 against Purdue.
Stroud threw for five touchdowns against Rutgers, Maryland and Purdue.
It helps that his receivers, Wilson, Chris Olave and Jaxon Smith-Njigba, are peerless as a group in Division I.
Wilson has caught 43 passes for 687 yards and six scores despite missing the Nebraska game because of injury or illness.
Olave has fought double-coverage to total 42 passes for 623 yards and 10 touchdowns.
Smith-Njigba, including a 14-catch, 240-yard day versus Nebraska, has caught 50 passes for 888 yards and four touchdowns.
"It has got to be the QB," Wilson said of his personal numbers. "He's making checks, handing it off, slinging it to me when I'm open, not slinging it to me when I'm not open. So, he's making me look good. If it's going to be me, it has got to be C.J. I don't belong up there. That's the man C.J., for sure. If we finish the way we expect to, the way we prepare to, he'll be right where he wants to be at the end of the season as far as those Heisman odds, Heisman race."
Day has made sure not to glorify Stroud, saying that he has made progress bit by bit. He has talked about his patience and decision-making.
After last week's victory, Day said that Stroud took his preparation during the week up a notch.
"The good news is guys are where they're supposed to be, and C.J.'s throwing the ball where the defense tells him to throw it then the ball's going to get spread around pretty good," he said. "If we start to press, if we start to do anything to deviate other than that, then that's when we get ourselves in trouble."
The production should continue against a Michigan State team that ranks dead last in Division I in most passing yards allowed with 3,290. It has allowed 305 completions and 17 touchdown passes.
This is November, and that's when bitter weather can affect the throwing game.
The conditions weren't only uncomfortable to annoying for a quarterback last week against Purdue with the temperature in the 40s and a swirling wind.
Stroud the California guy was unaffected.
"I asked him before the game, I said, 'Can a Cali kid throw the ball in 40-degree weather with 10-mile-an-hour winds?''' Day said. "He said, 'Yeah, no problem, Coach.' He just shrugged it right off. It's always good to see. You never know until you see it, but there'll be worse weather coming."
This should be the final home game for Olave and Wilson. The former is a true senior and the latter a true junior.
Olave did not enter the last NFL draft in order to get stronger physically and show professional teams a little bit more. He has 32 career touchdown catches and needs two to tie David Boston for the team record.
"Coming to Ohio State I never thought I'd be in a conversation for that (record)," Olave said. "It's a huge blessing. I've worked hard for 3 1/2 years to be able to put my family and I in a good position. It's a lot of blessings coming and I'm proud of that."
Olave ranks sixth on the team's career list for catches (153) and receiving yardage (2,358).
Day said that Wilson came into the season with a "professional'' attitude in making himself stronger and so much better at game preparation.
"It has all come fast here,'' Wilson said. "Doesn't seem like I've been here as long as I have. But when you're playing for a great program like Ohio State and playing at the highest level like you do and you're one of the players involved in that, you're going to have the opportunity to make important decisions that are good decisions to make but hard ones."