There will be tougher environments than the Cintas Center and tougher opponents than Xavier, but Ohio State was not up to handling either in the Gavitt Games on Thursday night.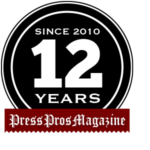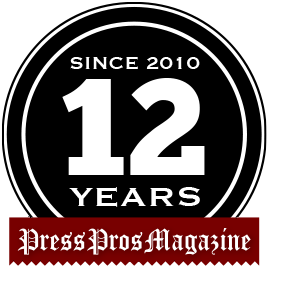 Cincinnati, OH — He hasn't coached at Ohio State in over a decade and when he did, he never coached basketball. Even so, something Jim Tressel used to say all the time resonated loudly Tuesday night at the Cintas Center.
"You get as your works deserve," Tress often opined.
A more perfect summation could not apply to OSU's 71-65 loss to Xavier in the Gavitt Games and before a national television audience on FS1.
The Buckeyes (3-1) allowed more than half of Xavier's points — 38 in all — in the paint on an array of drives and offensive put-backs. That came despite Xavier's starting center, 6-11 Dieonte Miles, playing just nine minutes because of foul trouble and scoring a single field goal.
The Musketeers (2-1) announced their intention early to attack OSU's Jamari Wheeler, Meechie Johnson and Justin Ahrens off the dribble whenever possible.
It worked for an early lead, a halftime margin of 35-26 and enough of a cushion over the second half that Ohio State never wrested the lead even once, despite closing to within 67-65 with 21 seconds left.
Xavier, predictably, went right back at the first OSU guard it could isolate.
Paul Scruggs quickly beat Wheeler on a drive and cashed the two free throws for a four-point margin at the 16-second mark.
That survived the umpteenth missed layup by the Buckeyes, this one a lightly-contested finger roll from Johnson.
Even though Xavier traveled securing the rebound, giving OSU one last improbable chance, Johnson's lazy pass to the corner promptly gave that opportunity away.
How fitting…on a night of soft plays, Ohio State crammed another pair of them into the final 10 seconds.
You get as your works deserve.
Wheeler, a graduate transfer from Penn State, was supposed to fix the Buckeyes' weakness defending the ball out high. Instead, he got exposed and disadvantaged so often by Xavier's guards that Wheeler's stated goal to win defensive player-of-the-year in the Big Ten seems a headline straight from the Babylon Bee.
The transfer that transformed this game was former Iowa Hawkeye Jack Nunge, who came off the Xavier bench to score 14 points and get 14 rebounds, including six of the 16 offensive rebounds the Musketeers used to win.
"I just wanted to play to our identity," said Xavier coach Travis Steele, ll most assuredly be his final season if he doesn't gain his first NCAA Tournament berth. "I thought we were the better team going into the game and that proved itself over 40 minutes."
Ohio State can't take issue with a single syllable of that chesty snark given how passively it played until the final two minutes, when it rallied from a 63-56 deficit to within a basket.
"I obviously need to get us tougher," OSU coach Chris Holtmann said. "We need to embrace the idea that we need to play a lot tougher. It's on all of us. We can do a much better job of that and learn from this and grow from it, because it's not going to be good enough to beat a good team on the road."
E.J. Liddell led Ohio State with 17 points, seven rebounds and eight blocked shots. Johnson scored 14 and Kyle Young 12.
OSU's Malaki Branham struggled through a 3-of-12 shooting night and Justin Ahrens went 0-for-2, struggling to find space to shoot as much as he did to keep pace defensively.
"We just have to be better in a couple of areas for sure," Holtmann said. "We have to focus in on a few things. Rebounding would be one of them."
XU won the board battle, 43-35, which enabled its survival despite 40 percent field goal shooting and 21 percent three-point shooting amid its festival of layups and shots in the lane.
"They did make more layups than we did," Holtmann said. "We have to play with more force on both ends."
OSU's next game will be no easier, coming Monday against Seton Hall in the Fort Myers Tipoff. The Pirates upset No. 4 Michigan in Ann Arbor on Wednesday.
Bruce Hooley is the Digital Marketing Manager for Press Pros and the host of the Bruce Hooley Show on 98.9 The Answer. He also hosts the We Tackle Life podcast on iTunes and GooglePlay.