Can't exactly speak for the rest of the state, or the rest of the divisions.  But if you're asking about which local playoff football game has the greatest mutual interest in the outcome this week, look no farther than the dream matchup along route 119 in Mercer County…Marion Local plays St. Henry.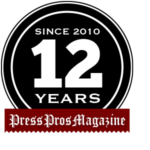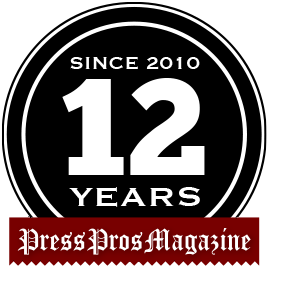 There have always been some good stories to come out of Mercer County, Ohio…and ones we've been privileged to publish on these Press Pros pages.  Popular stories, and ones that get talked about and shared liberally.
One was the recent visit with the children and family of former Cincinnati Reds star Wally Post, and their reminiscences of growing up with the legacy of a popular major league ballplayer.  Post was an iconic local figure, who for his stature, was just the guy who lived next door in St. Henry, Ohio.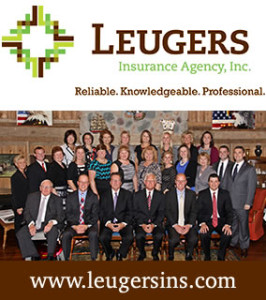 Another was the story we did a couple of years ago about Arthur and Flo Moeller, of Maria Stein, the genesis of the incredible legacy of a family of 14 children and 54 grandchildren – over a hundred, counting great grandchildren – at the time of our writing. That family alone can claim an incredible 63 state tournament appearances and 34 OHSAA state titles with a person named Moeller participating.
But this weekend there will be another, albeit lesser, story that will have no less of a local interest – when Marion Local and its 11 state titles…meets neighboring St. Henry with it 6 state titles…in the Division VII regional final football game played at Wapakoneta's Harmon Field.  Harmon Field probably has a seating capacity of about 5,000;  and it may not be enough.
Even in this day of grousing about online ticketing, the COVID threat, and the price of seeing a high school playoff game…none of that will be enough to keep people away from the delicious irony of two Midwest Athletic Conference teams separated by seven miles – two teams populated by so many blood relatives and mutual family relationships.
It's hardly a first for teams of the MAC.  A few years ago St. Henry played Coldwater in another regional game of such interest, with St. Henry losing to the Cavaliers, 21-20, on a missed extra point in the final seconds.  And for the geography-challenged reader, Coldwater is five miles north of St. Henry on route 118.  Marion Local, in this case, is about seven miles east on route 119.
While local in scope, people from around the state are aware, and watching – from Hopewell-Loudon to Newark Catholic, from Warren John F. Kennedy to Lima Central Catholic, from Shadyside to Dalton – they all want to know which team will come out of the MAC this year to pose a threat to their own title hopes.
"There's no doubt that people around the state will be watching,"  says former St. Henry coach and Press Pros associate Tim Boeckman.  Boeckman is responsible for four of the six St. Henry titles while coaching the Redskins during the 90s.  "It's St. Henry versus Marion Local."
There will be other good football games, and a MAC game of notable interest when Versailles meets Preble Shawnee on the same night for a berth in the state semi-final game next week in Division V.  Versailles, like St. Henry, owns six state titles under legendary coach Al Hetrick, the latest coming back in 2003 – eighteen years ago!  So the anticipation in that Darke County community is off the chart.
But St. Henry versus Marion Local is different…because of the families, the fellowship, and the fact of those seven short miles that separate the two.  It's Homans and Hoyings, Griesdorns and Goettemoellers, Bruns and Brookharts;  and it's the fact of a 2021 season rematch.  The two teams met during the MAC regular season, on September 10, in a game that Marion Local won, 20-7.
Like at Versailles, the hunger for a return to Canton and another state football title is evident at St. Henry.  It's been 15 years since then coach Jeff Starkey guided the 'Skins to a bruising 28-7 Division V title win over Warren John F. Kennedy – a game in which running back Andy Puthoff carried the ball 37 times for 215 yards and three touchdowns.
Now, Owen Lefeld is the running back, the leading rusher in the MAC, and capable of those same Puthoff-like numbers.  At 6-2 and 210 pounds, he looks and runs a lot like Puthoff, with a physical offensive line in front of him…just like 2006.
They're always hungry for another title at Marion Local because they seem to come so regularly.  Winners of 11 championships since Tim Goodwin became coach in 1999, the Flyers last won in 2019 when they beat Lucas, 28-6.  They're currently tied with Cleveland St. Ignatius (Division I) for the all-time mark in football titles won by the same school, so the next one is of particular significance.  And does it dictate any more attention than the previous eleven?
"Yeah, if you're on the doorstep like we are it's like…hell yeah, we want to do it,"  Goodwin admitted in August.
And another additional point of interest…St. Henry coach Brad Luthman was a former assistant coach at Marion Local under Goodwin.
No two teams playing this weekend know each other better, and no two teams are more mutually supportive of each other…when they're not playing each other.
It's just that there's so much riding on this particular game, with a story line that's every bit as good as Wally Post and 'Flo' Moeller.  And for more irony…there is a Moeller on Marion's roster, two of them in fact – Owen and Peyton.
And yes…you guessed it!