An official's call 15 years in the past is only one reason why Ohio State's reception at Xavier will not be hospitable when the Buckeyes visit Tuesday night.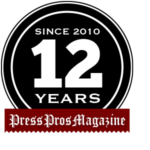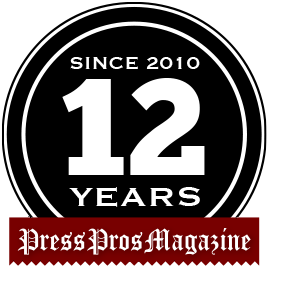 Columbus, OH — It's one of the bigger shots in Ohio State history, without which the best year of the Thad Matta era would be remembered as a colossal failure and not an epic achievement.
Not everyone remembers it quite as fondly, of course, and 10,250 of those naysayers will be screaming their dissenting opinions at the 19th-ranked Buckeyes on Tuesday night.
OSU's trip to Xavier University for a 6:30 p.m. tip (FS1) is the first meeting between the schools since the second round of the 2007 NCAA Tournament at Rupp Arena, when Ron Lewis' NBA-range three-pointer just before the buzzer forged a 62-62 tie.
The top-seeded Buckeyes of Greg Oden and Mike Conley's only season at OSU went on to win that game in overtime and win three more post-season games to finish second in the NCAA Tournament, losing to defending champion Florida for the national title.
The Oden-Conley era, The Thad Five era, has a warm place in the memories of every Ohio State basketball fan because of that Lewis' shot. Without it, the Buckeyes would have massively underachieved in Oden's only year on campus.
Conley — who blew up in the NCAA Regional and Final Four to become the No. 4 overall pick behind Oden at No. 1 — likely would have stuck around to play another season had Ohio State lost to Xavier.
That might have kept OSU from missing the NCAA Tournament the following year, but you take your second-place finishes in the NCAA when you can get them, so the Buckeyes certainly aren't giving that one back.
A significant, salty portion of Xavier fans think they should. They think the Lewis' triple that sent Gus Johnson into indistinguishable spasms never should have been allowed to happen, because they believe Oden's foul on Justin Cage with 9.3 seconds to play should have been called intentional.
It wasn't, but had it been, Xavier would have received possession of the ball after Cage's second free throw, which rimmed out and quickly went to Conley, who sped into the front-court and handed off to Lewis for his game-saving launch.
"I saw Ron after the Akron game and introduced him to my daughter," OSU coach Chris Holtmann said of the Buckeyes season-opener a week ago. "I said, 'This is the guy who hit one of the most-iconic shots in Ohio State basketball history.' "
XU fans have been nursing a healthy grudge ever since, or perhaps it's more accurate to say, healthier grudge, since they already hated OSU before the 2007 Tournament matchup for plucking Matta away from their program three years before Lewis' dagger.
Matta left the Musketeers despite reaching the Elite Eight with them in his final season, choosing Ohio State, which was entering unknown NCAA sanctions because of the violations that led to Jim O'Brien's firing that summer of 2004.
Matta justified taking over at OSU because the Buckeyes, he said at his first press conference, gave him access to win a national championship. The implication? Xavier did not make that prize as accessible, a fact that chafed and still chafes Musketeer sensibilities.
Never mind that Xavier, 18 seasons after Matta left, still hasn't reached its first Final Four.
And never mind that Matta only did what Skip Prosser (Wake Forest) did before him, just as Pete Gillen did before him (Virginia), just as Bob Staack (Wake Forest) did before him and just as both Sean Miller (Arizona) and Chris Mack (Louisville) have done since Matta departed.
All of those coaches, Xavier's last six before Travis Steele, have left campus for bigger jobs in Power Five conferences.
So Xavier, despite its Big East membership now, can rail all it wants against being dubbed a stepping-stone program. Its history says something else, and has the footprints of coaches leaping for bigger landing spots to prove it.
Holtmann and his charges get to play bullseye for all that pent-up aggression against a team Steele knows better make the NCAA Tournament for the first time under his now four-year tenure or he'll be the first coach fired at Xavier since Tay Baker in 1979.
You know that's true or Steele wouldn't be painting his third game of the season as a must-win.
"This could be a statement for us," Steele said. "That's what I told our guys. We need this game. There's a great deal of urgency, I can tell you that."
Sure, there is, or Steele wouldn't have added Indiana transfer Jerome Hunter and Iowa transfer Jack Nunge to a mix that includes every player of consequence from a team that started 8-0 and 11-2 before fizzling to finish 13-8.
OSU (3-0) would dearly love to avoid losing to an in-state opponent that will attempt to use it against the Buckeyes in recruiting, but Holtmann prioritizes getting his team ready for rancorous Big Ten atmospheres above talent battles that may never materialize.
"I like scheduling home and homes on campus," Holtmann said. "I don't love a lot of (neutral-site games). "We'll always have neutral games like the ones we're going to next week.
"I'll always schedule, as much as I can,  — like we scheduled against Cincinnati when we did a home and home — I'll  always go on the road against other high-majors and play a true road game.
"I just think to not play a true road game does not prepare your guys, and honestly it takes away from our game. When you don't do that, it takes away from how special our game is."
Matta, O'Brien, Randy Ayers — the three OSU coaches to precede Holtmann — staunchly avoided playing in-state opponents on their campuses whenever possible.
O'Brien fretted for years about having to travel to Toledo for a non-conference game that OSU lost early in the 1998-99 season. Matta refused to play Dayton, Xavier or Cincinnati unless forced to do so in a post-season tournament or via a TV contract that he knew advantaged the Buckeyes.
Holtmann knows what he's getting into at the raucous Cintas Center from his three seasons at Butler.
"It's a phenomenal environment," he said. "They have a tremendous fan base of really passionate fans who know hoops. It was, and still is, quite a rivalry between Butler and Xavier. We've played in a lot of hostile environments. I'd certainly expect it to be that, and as good as any we play in all year."
Bruce Hooley is the Digital Marketing Manager for PressPros and the host of the Bruce Hooley Show on 98.9 The Answer. He also hosts the We Tackle Life podcast on iTunes and GooglePlay.