This will be it for seniors and some draft eligible juniors for their playing days in Ohio Stadium, but the drive to get into the Big Ten championship game and qualify for the College Football Playoff is more important than sentimentality.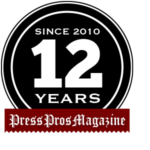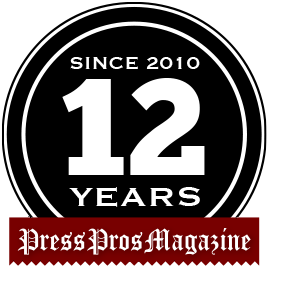 Columbus, OH – In the covered wagon days of college football, when the BCS and College Football Playoff might as well have been make-believe like the Land of Oz, it was a really big deal when players were about to play in their final home game.
Ohio State's game against Michigan State indeed will be emotional for seniors such as offensive guard Thayer Munford, receiver Chris Olave, cornerback Sevyn Banks and defensive tackle Haskell Garrett.
There also should be some tugging at the heart for junior eligible players such as defensive end Zach Harrison and receiver Garrett Wilson
But these days the stakes are way too high for auld lang syne.
Playing in "The 'Shoe" is a privilege, but so would playing five more games – including the Big Ten championship game and two in the College Football Playoff – that are uber important for their legacy.
Asked about this possibly being the final time he runs through the tunnel on to the field at Ohio Stadium, Harrison was blunt.
"We have to beat Michigan State,'' he said.
And he said this: "We've got to go out Saturday and play the best ball that we can play.''
The fourth-ranked Buckeyes will face the seventh-ranked Spartans as a 19-point favorite at noon Saturday in a game that will have vast implications in the Big Ten East race and CFP rankings.
Ohio State (9-1, 7-0) can win the division outright with a victory and a Michigan loss to Maryland.
ESPN will set up shop on campus for its GameDay show. The playoff committee's and nation's eyes will be on this game.
"We're in the best conference in college football right now,'' Harrison said. "We have three teams in the top 10.
Wilson did admit to thinking about this probably being his final home game, but that any decision to enter the NFL a year early would wait until the season was finished.
Ohio State players, he said, have worked hard in overcoming a 35-28 loss to Oregon in Week 2 to climb back up the national rankings from 11th to get this opportunity.
"This is the Big Ten that I grew up watching,'' he said. "When you take a loss early in the year, you kind of hope the schedule plays out where you playing teams that are ranked higher than you and ranked in the top 10. That's how it has played out. We're really thankful to be able to prove ourselves this late in the season. We talk about it every day that this would be a stretch where we have to lock in and finish business. We're in that stretch now.''
Wilson said having a chance to play in such important games is "something I've dreamed about my whole life.''
Like he said before the Penn State game, head coach Ryan said "this is what it's all about. This is why you come to Ohio State.''
As for the senior class, Day pointed to last season's battle to stave off COVID-19 infections every minute of every day and the run to the national championship game.
"I try to talk to them about it during the season,'' he said. "Last week, I talked to them and said don't wait for the last game to lay it all on the field. I try to bring that up to them all the time. Don't wait for the last time. Do it now.''
SPECIAL TEAMS EXCELLENT
It is more difficult than ever for teams to change or affect games on special teams with the blocking and coverage rules having been changed by the NCAA to help reduce injuries.
Yet Ohio State quietly has put together some of the best teams in the Big Ten.
"Parker Fleming has stepped in and done a very good job to this point,'' Day said. "He has put a scheme together and bringing a new kicker and new punter in. I think the guys on special teams take a lot of pride. It's a real good core of guys, a mix of veterans and new guys.''
The Buckeyes lead in kickoff returns with true freshmen Emeka Egbuka averaging 28.6 yards with long returns of 36, 67 and 59 yards and longest kickoff average at 49.1.
Place-kicker Noah Ruggles is 16-for-16 on field goal attempts and 59-for-59 on extra-points.
What makes Ruggles' field goal accuracy stunning is that he hit four field goals against Penn State and four more against Nebraska in games that were decided by nine points.
On the flip side, opponents are averaging 14.3 yards on kickoff returns and 1 yard on punt returns.
Punter Jesse Mirco is 10th in the conference net punting at 40.6 yards, but how many times has he had a short field and had to pooch the ball?
Special teams are an amalgamation of young star recruits, veterans and walk-ons.
Day said Fleming has the players bought in to taking their jobs seriously.
"The walkthroughs before a game that we've had in the hotel before the game or wherever we're at are as sharp and as real as I've ever seen,'' Day said. "They have a huge edge to them and they bounce around. They are really on point. They take their jobs very, very seriously, and that's winning football.''
So how do the coaches get the players excited about special teams?
"You don't come here to play special teams, and so the challenge is how do you motivate players to want to play special teams,'' Day said. "There are two things here: First off, we let our best players play. We show clips of some of the great players Ohio State and how they cut their teeth playing special teams. The second thing is when you teach special teams, you are learning football. It's all about ball. You are learning how to take on a block, you are learning skills and fundamentals that you are going to use at your position.''
THIS AND THAT
Day said that tailback Master Teague is "doing okay'' and is listed as day to day. He has missed games against Oregon, Indiana, Penn State and Purdue because of injuries.
Two true freshmen, running back Evan Pryor and quarterback Kyle McCord, could be redshirted if injuries don't press them into action.
Special teams standout Chris Booker was discovered playing for the university's club team that has reached the national championship game.