The margin was massive, as expected, and as was overdue, but the relief Ohio State felt over dominating Bowling Green bowed to its concern over an injury that brings a dark cloud entering a tough pre-conference stretch.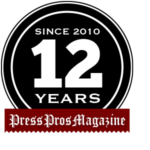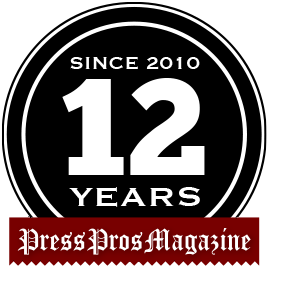 Columbus, OH — Ohio State finally won a game like it should as the established alpha dog in its first three tune-ups for a looming trip to Xavier, but the blowout that dominated head coach Chris Holtmann's thoughts Monday night wasn't the Buckeyes' 89-58 conquest of Bowling Green.
Instead, it's the suddenly-real possibility that senior Justice Sueing's balky groin injury won't be the one or two-game precaution it's been painted as over the past fortnight.
Sueing played in both of OSU's unexpectedly-close wins over Akron and Niagara, toiling 14 and 16 minutes in those victories, but was not available for BG because of a trip to see a specialist about the suddenly major issue he and Holtmann thought was in the past.
"I'm not going to minimize the importance of Justice or Justice's health to this team," Holtmann said. "We certainly anticipated a healthy Justice to start the season, and planned around all that he could give us.
"He's unique. There's not another Justice-type player on our roster that has the ability at his size to play downhill and guard multiple positions. I'm hopeful and optimistic we can have him and Seth back."
Holtmann is being kind, putting Seth Towns — out until December after back surgery — in the same sentence with Sueing. It's like saying the Aaron brothers, Hank and Tommy, combined for the most home runs in Major League Baseball history. (Hank hit 755. Tommy hit one). 
While Towns had a few consequential contributions last season, he was far from the transformative transfer that he was hyped coming off two injury-riddled seasons at Harvard.
Sueing, who redshirted two seasons ago after transferring from Cal, recovered from a slow start to be the nightmare matchup Holtmann envisioned.
At 6-7, 215 pounds, he can bang inside and get double-figure rebounds, take smaller defenders off the dribble and score in the lane, defend three positions and knock down the occasional 3-pointer.
Other players on the roster can do those things, too, but no one other player  can do them all.
"What plan we're going to have moving forward, and if he's going to play Thursday, all those kinds of questions remain open-ended," Holtmann said. "I don't know right now that it's season-ending. It is significant. But I don't know what to make of that."
Maybe it was fitting then, that Holtmann chose to dress for the Bowling Green game in all black. Not that Sueing's absence robs the Buckeyes of a first-team All-American or even an All-Big Ten player, but he was the guy  mentioned in the next breath to E.J. Liddell as most indispensable on the roster to how Ohio State planned to play.
Now, entering its Thursday trip into the viper's den that is the Cintas Center, and playing Seton Hall, then Florida or Cal in the Fort Myers Tip-Off Tournament next week, and then a home game Nov. 30 against Duke, Ohio State might have to figure things out on the fly.
At best, it seems Holtmann is destined for the same game-to-game accommodation of Sueing's injury that intruded most of the second half of last season.
"It had gotten better, considerably better, almost to 100% in his words," Holtmann said. "And then really right before the Ole Miss scrimmage (on Oct. 24), he started to feel some of the same issues. We've been managing it since then."
The biggest beneficiaries of Sueing's minutes, if he cannot play, would be senior Kyle Young, who can operate down low; senior Justin Ahrens, who provides an outside shooting threat; and sophomore Eugene Brown, who offers the closest approximation of Sueing's slashing penetration and defensive versatility.
Ahrens, the sharp-shooting Versailles product, hit the 100th three-pointer of his OSU career by going 3-of-4 beyond the arc and scoring 11 points.
"I feel like we took a step forward, just in our chemistry as a group," Ahrens said of the overdue rout. "The guys did a great job finding me tonight, hitting me in my spots where I'm good. I got a lot of open looks."
Ahrens has carved out that role since his freshman year, when he exploded on Iowa for 6-of-10 triples and 29 points after not scoring in double figures in any previous game that season.
He's since become a well-known threat throughout the Big Ten, forcing teams to locate him wherever he is on the perimeter or pay the three-point toll for losing him.
The bug-a-boo has always been his defense, and whether Ahrens can become solid enough at that to be anything other than an offensive specialist.
With OSU's roster teaming with wings this season, he has started all three games and impressed Holtmann as one of the team's hardest workers, along with Liddell.
"The thing with Justin, he's just been really consistent," Holtmann said. "That's what you expect of a fourth-year guy. I think people forget he's a fourth-year guy who's played every year and had an impact. He had an impact his freshman year, but has grown his role every year.
"His consistency in his work is honestly what you'd expect. I'd be disappointed if he wasn't that, because I know him. I know his family. I know what he wants. I know what's important to him. And that's why we love having him in our program. He's worked to the standard that you;d expect a fourth-year guy to work to. I'm proud of him for that."
The Buckeyes barely broke a sweat in bolting to an 11-0 lead and jumped that to 29-9 courtesy of two Ahrens' triples. The margin escalated to 41-18 by the half and reached an apex of 42 points before diminishing a bit at the finish.
Such inattention to detail late likely will bear a severe consequence Thursday at Xavier, which returns every crucial player from last season and has added Indiana transfer Jerome Hunter and Iowa transfer Jack Nunge.
Holtmann would feel much better about the challenge if he could confound the Musketeers with all that Sueing offers.
"I feel bad for him and I feel bad for our team, because it's going to be hard for us to reach our potential without one of our best players," he said. "But, again, I don't know. I believe he's going to return. I just don't know when that is."
Bruce Hooley is the Digital Marketing Manager for PressPros and the host of the Bruce Hooley Show on 98.9 FM The Answer. He also hosts the We Tackle Life podcast on iTunes and GooglePlay.