Top-seeded Taft made no secret of its desire to make a regional semifinal battle with Versailles a Darwinian challenge, but it was the Tigers who survived the survival-of-the-fittest struggle to move on in Division V, Region 20.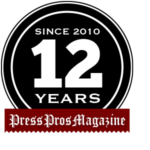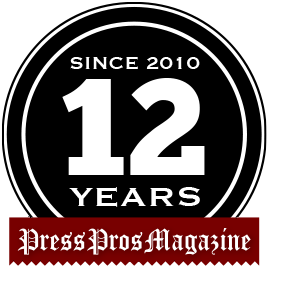 Bellbrook, OH — The necessity of tracking every detail in the moment robbed Versailles coach Ryan Jones of recognizing just how remarkable his team's advance into the Division V, Region 20 finals had been Saturday night, let alone all the ancillary benefits that accompanied it.
The Tigers' 14-0 elimination of top-seeded Cincinnati Taft wasn't safe until just under five minutes remained, leaving Jones too drained and too dazed to grasp the similarity of his team's two 97-yard touchdown drives.
"Is that what it was, 97?" Jones asked. "I didn't realize that."
Asked if that makes 97 his new lucky number, Jones said: "I guess it is. I need a lucky number. If I'm ever going to start playing the lottery, I'll need a lucky number."
He and his team are doing just fine in the playoffs via much better and more reliable weapons than random chance.
The Tigers (12-1) are deep, talented, determined and — if the last two weeks have proven anything — exceedingly tough.
Versailles knocked out Carlisle, which eliminated fourth-seeded Redding, by dominating the line of scrimmage on both sides. The recipe was no different against Taft (9-3), which makes no secret of its desire to make every game a physical test of wills.
"We played Carlisle last week and they're a hard-nosed team that cuts you every play," said Versailles senior Taran Tyo, a 6-4, 300-pound two-way tackle. "We shut them down, so we had a lot of confidence that we could come into this game and do the same thing to Taft. Our defense did a great job."
The Senators ran into Versailles' brand of gridlock all night, never threatening to score after the Tigers' turned away an advance to the three-yard line midway through the first quarter.
That Taft threat came courtesy of a punt snap that Eli McEldowney failed to field, causing a 24-yard loss that backed Versailles' defense up to its own 25.
Fullback Jahmar Richardson carried on five of six plays to reach a fourth-and-one at the three, where nose guard Ryan Knapke shot through to stifle the handoff and stop Taft short.
"I just exploded off the ball and grabbed the quarterback's legs and messed it up," Knapke said. "I think that play changed the game. If they had scored there, it might have been a whole different ballgame."
Quarterback Carson Bey rescued the Tigers from a third-and-5 at the eight-yard line by scrambling away from pressure to his left and throwing back across his body to Jacob Carman for 15 yards.
That was Versailles only pass on the drive until Bey again delivered in the clutch, finding Eli McEldowney, whose sliding, 18-yard catch converted fourth-and-nine to the Taft six-yard line.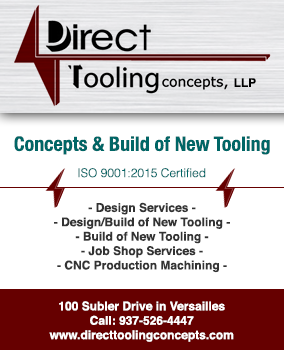 Bey scored on a one-yard run at 7:18 of the second quarter to punctuate his team's second and last drive of the half, after which Taft slowly moved to midfield without threatening to score.
"Both teams have run-heavy offenses, but I don't think we counted on only having the ball two times in the first half," Bey said. "Fortunately, we made one of them count."
Taft's speed and athleticism made the seven-point margin precarious, as did a lost fumble on Versailles' first possession of the third quarter.
The defense got that back with its own fumble recovery by Brayden Keihl three plays later, and Eli McEldowney's interception stopped Taft's next drive.
McEldowney caught that the Tigers' 3 late in the third quarter, but they weren't backed up against their own end zone very long.
On the first play after the turnover, McEldowney split wide left and no Taft player went with him. He waved to Bey, who saw his teammate uncovered and abandoned a planned run into the middle of the line.
"They had a guy break late and we didn't see it," Taft coach Tyler Williams said. "We tried to get a timeout, but the ref was too far down to hear us."

Bey threw a safe pass with enough air for McEldowney to run underneath it and gain 22 yards, getting Versailles out of a hole until it faced fourth-and-one at its own 34 on the next series.
Leading only by seven points, with a full quarter to play, Jones elected to go for it.
"I thought we could get it and go win the game," Jones said. "We had problems the one time we punted. I just thought we could get it."
They did, and then some.
Bey followed a mammoth push from his offensive line to gain an incredible 13 yards on the quarterback sneak.
"That's all the lineman wanted to do was wedge it, wedge it, wedge it," Bey said. "The rest of that drive, they just kept saying, 'Wedge it until it doesn't work.' "
Fullback Titus Gehret and tailback Landon Henry dutifully followed their blockers' dominance downfield until Bey faked the toss sweep and ducked inside to score from the eight at 9:21, after which Chase McEldowney booted his second point-after to double the margin to 14-0.
"That doesn't happen too much," Williams said of Versailles' second 97-yard march on his defense. "They're a well-coached team, a very well-put-together team. Those guys wanted it just a little bit more than us. They've been here before."
Indeed, Versailles has, and the goal since losing last season in the second round has been to advance much farther this year.
Now the Tigers post-season continues to a regional final against Preble Shawnee (13-0), which eliminated Roger Bacon, 35-28, in the other Region 20 semifinal.
"We wanted to win tonight and now the goal is to win next week," Jones said. "But a goal doesn't count for anything if you don't focus on the process of getting better each day so that you can be in position to win. That's what we'll focus on next week so that we hopefully can be in position to do this a few more times."
Bruce Hooley is the Digital Marketing Manager for PressPros and the host of the Bruce Hooley Show on 98.9 FM The Answer. He also hosts the We Tackle Life podcast on iTunes and GooglePlay.