It didn't take long. It just took the right people to read and respond that there's nothing wrong with stating the obvious…when it's right there for everyone to see.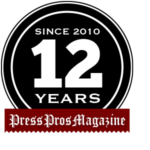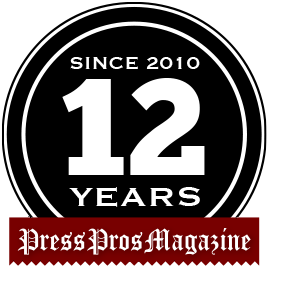 Our column last week about fear, and people's hesitation to speak publicly, generated a quick response from some who live that very experience. Since November 10, just six days, the emails have followed.
"Thank you for writing this, because it needed to be said. What a breath of air." … Joyce West
"This hits home. I wrote a blog for almost ten years which I don't think anyone would find controversial. And even back then I could see the 'cancel' culture coming. I'm just a simple 68 year-old white Christian woman who would like to live my years in peace. So I took it down." … Denise (Tipp City)
"The new, improved United States? I caught that sarcasm." … Bonnie Barga (via Facebook)
"I shared this article with a lot of my friends because it needed to be said. I'm 74 years old, I've been on Facebook since 2006, and not one time in 15 years has anyone spoken about what you wrote. If it's that obvious, and no one talks about it, there must be a reason why. That's all the reason you need to be concerned." … Richard Komives
"I totally agree with this. You used to be able to state an opinion, disagree, and think outside the box. Now we must all think alike, walk alike, and not hurt anyone's feelings. This is not the country I was raised in or raised my kids or grandsons in. PS – I might have to go to Facebook jail for saying this. Just stating the facts."… Debbie Parker (Via Facebook)
"I've read your Press Pros site for a year now (never responded until now), and the reason I read is because you're willing to say what the rest of us just think and keep to ourselves. Why? Because it's easier. It's not better, or good. But it's easier. Will continue to read you because you state the case about things that matter. For instance, there's nothing wrong with WINNING!" … James Roach

On the subject of winning, and being competitive, there continues to be those who share their opinions, and issues (and we appreciate it), on whether it's right or wrong to finish first, or even ahead of someone else.
"I took the time to go to the MAC website, and what a surprise.  The page loads and it's how many trophies for the boys, and how many trophies for the girls." … Holly Kaufmann
(Ed. Note: Now 143, overall, and 74 for the girls. Congratulations to the New Knoxville volleyball team (above) on their first OHSAA state title.)
"You might find this interesting. My nephew played football for coach George Perles at Michigan State. Perles always said that there is no alternative to winning. You either win, or you take what someone is willing to give you. BTW, I enjoy your website." … Craig Harmon (Ocala, Fla. via Facebook)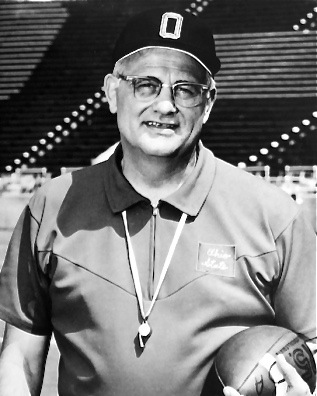 "Woody Hayes always said you win with people, but what kind of people?  And Lou Holtz said that motivating a team is easy. You just get rid of those who aren't motivated. Think about that." … Michael Rantz
"People write to complain about winning because Press Pros tells the truth about what it sees.  Winning is about responsibility and accountibility for success.  If your idea of success is feeling good about being second best, you'll have some tough days in life."  … Terry Dye
And, how's those expanded regions sitting with rank-and-file football fans…?
"I like that you guys tell it like it is.  As far as I know there is no journalistic etiquette when you write about getting beat 51-0."  … Tom Killilea
"I looked it up and there were 40 shutouts in week one of the playoffs.  And Press Pros was the only source that I saw that reported that.  Never in Columbus."  … Ray Perdue
(Ed. Note:  Actually, we checked it out.  There were 49 shutouts in the opening round of the playoffs.  We're told T-shirt sales were down.)