The redshirt freshman quarterback threw for 361 yards and five touchdowns and receiver Garrett Wilson caught 10 passes for 126 yards and three touchdowns to carry a defense that was taken apart by Purdue quarterback Aidan O'Connell.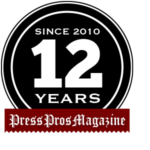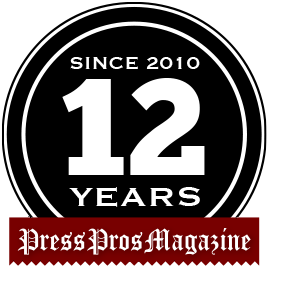 Columbus, OH – Garrett Wilson was so distraught not being able to make the trip to Nebraska last week because of an undisclosed injury or illness that he got physically ill and couldn't watch the game on television.
No. 5 was back in action on Saturday, and 101,009 people inside Ohio State and a national television audience witnessed his brilliance.
Fellow receivers Jaxon Smith-Njigba and Chris Olave shone brightly, too.
Quarterback CJ Stroud was never locked in more for a game, according to head coach Ryan Day, and it showed in the form of 361 yards and five touchdowns passing on 31 of 38 completions.
Don't forget tailbacks Miyan Williams and TreVeyon Henderson running hard and being elusive.
Ohio State's offense was so in tune that it might as well have been Madden Football in somebody's basement. The point total easily could have exceeded 70 points.
But there was something missing from the Buckeyes' 59-31 victory over 19th-ranked Purdue, and that was a defense that was shot to shreds by quarterback Aiden O'Connell and his band of receivers.
It was a weird victory in that had it been a UFC bout, Ohio State (9-1) would have had its right hand raised in victory but with teeth missing and blood running down its chin.
O'Connell was 40-for-52 for 390 yards and five touchdowns. He completed passes to nine men.
"That offense that we played against was the first time we saw a lot of heavy throwing,'' Day said. "So, I think we'll probably get on the film and learn some things from that.''
Day, though, has been preaching a win-and-move-on mantra as his ballclub attempts to reach a third straight College Football Playoff.
He is on record as saying even a one-point win is a good result.
"It was a good win in November against a team that was dangerous,'' Day said. "But we've got to get back to playing consistent football in November.''
The night before, ESPN commentators Desmond Howard and David Pollack went off at length about how bad the Buckeyes' pass defense has been.
Howard said that "any team with a pulse'' can cause them problems.
Both speculated whether Ohio State deserved to be in a playoff position.
And now this.
"There's a lot of room for improvement,'' bullet Ronnie Hickman said. "We knew it was going to be a pass-tilted game. The guy can really throw it.''
Safety Bryson Shaw appeared to be exhausted standing behind a microphone.
"Some of us didn't do our jobs and we'll get it corrected,'' he said, fingering himself as one of those players.
The defense didn't have a single sack, but O'Connell has a quick release and did nothing but three-step drop-backs all game long.
"We dropped eight (players) a lot,'' Day said. "We will learn from that. You certainly don't want to give up 31 points in a game."
The statistical sheet shows that Ohio State did recover two fumbles, but those were colossal screwups by Purdue.
One must wonder what O'Connell could have done had running back King Donerue not flubbed a simple handoff and lost the ball to defensive tackle Jerron Cage with 5 minutes, 23 seconds left in the first quarter.
On the very next play, tailback TreVeyon Henderson zoomed through the left guard spot untouched and scored on a 57-yard run to give the Buckeyes a 21-7 lead.
Or what could O'Connell have done had punt returner Jackson Anthrop not muffed a funky kick by Jesse Mirco at his 12-yard line with 13:39 left in the second quarter?
The football checked up like a pitching wedge and bounced away from Anthrop. Chris Booker was all over him and forced a fumble that he wound up recovering.
Ohio State took advantage in two plays when Wilson caught a back shoulder pass from 12 yards out to make the score 35-7.
Purdue actually began beating itself from the get-go with a 16-yard punt on its first possession to the 39.
Five plays later, Wilson caught a sideline pass and scored from 21 yards out with a flying leap into the end zone with 3 minutes, 15 seconds gone in the game.
Purdue also saw star wideout David Bell drop a ball in the end zone in the second half.
Would the Boilermakers have scored two or three more times without the errors?
Now, for the happy stuff.
At least statistically, Purdue (6-4) has had a respectable defense. The most points it had allowed was 30 to Wisconsin and 27 to Notre Dame in losses.
Stroud & Company moved the ball at will. The Buckeyes totaled 624 yards and 30 first downs despite having possession for 31 minutes, 18 seconds.
The running game had been limp the previous two weeks against Penn State and Nebraska and responded this game with 263 yards. Williams ran for 117 yards on 14 carries and Henderson 98 yards and two touchdowns on 13 carries.
Smith-Njigba caught nine passes for 139 yards and one touchdown, Wilson 10 for 126 yards and three touchdowns and Olave nine for 85 yards and one score.
Wilson also scored on a 51-yard run on a jet sweep.
Stroud took little credit. That's him.
"Kudos to the offensive line,'' he said. "I think I got hit one time.''
Purdue star defensive end George Karlaftis, who is a certain first-round NFL draft choice, made zero impact.
"Nick (Petit-Frere) and Dawand (Jones) did a great job on him,'' Stroud said of his offensive tackles.
Last week, Ohio State's offense was not itself against Nebraska without Wilson.
His presence yesterday was felt by teammates.
"It was very important just to be out there full-force,'' Smith-Njigba said. "We were full force and ready to go this week.''
Said Stroud of Wilson, "We want G5 out there.''
Even from the grandstands, it was obvious Wilson was playing with a lot of verve after his unwanted week off. He caught balls in traffic, he caught balls off his back shoulder and he caught balls while in the clear. His work to gain more yardage after catches was stunning.
"I feel very comfortable with the ball in my hands,'' Wilson said. "I just do what I love. It was fun to be out there, for sure.''
Stroud said that this was the offense's best game after "just messing up'' against Penn State and Nebraska.
The coaching staff challenged the offense to clean up the penalties and to focus on the little things.
"That was one of our mottos today – do your job,'' Stroud said.
Smith-Njigba called the offense "scary.''
"It doesn't matter if I'm covered,'' he said. "Somebody is open.''
No question, Ohio State's defense picked up an offense that hurt itself with penalties and missed assignments by the linemen versus Penn State and Nebraska.
This time, the offense was Madden Football good.
"The good news is that we're kind of helping each other out,'' Day said. "That's part of winning football in November – bringing it every week. You help each other out. There were still a lot of good plays (on defense). It was a different style and we'll learn from it.''
A 49-yard touchdown pass from Stroud to Olave was nullified by a holding penalty on tight end Jeremy Ruckert. But there were only two other offensive penalties and no turnovers.
Day said Stroud got locked in Wednesday and Thursday.
"First off, I thought CJ had the best preparation of the season this week,'' he said. "He was on his game. He really put a lot of work in, and it was good to see it pay off.''