It took just two plays for Coldwater to impart its playoff voodoo on No. 1 seed Mechanicsburg Saturday night.  And Tanner Muhlenkamp made it academic in a 42-6 romp.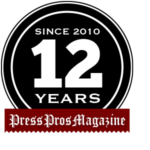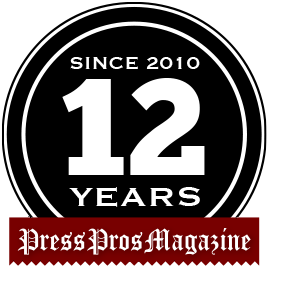 Piqua, OH – If you ask Mechanicsburg coach Kurt Forrest of whether it was the matter of having the #1-seed target on his back…or some good old-fashioned voodoo Saturday night, well, he might have told you the latter.
With #1 Mechanicburg (12-0) taking on No. 4 seed and defending state champion Coldwater (11-2) at Piqua's Alexander Stadium, it took just two plays for Forrest to feel that certain pin prick that comes with playing post-season football against the Cavaliers.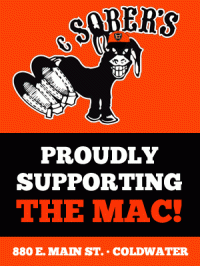 Because after taking the opening kickoff, Mechanicsburg fumbled on the second play from scrimmage. Coldwater fell on the ball at the 30-yard line and six plays later – and just four minutes off the clock, Coldwater was on the board with a 7-0 lead.
From there on it was all downhill for Coldwater;  and a severe hill to climb for Mechanicsburg, who by virtue of a running clock in the second half fell, 42-6, in the Division VI, Region 24 semi-final.
The question being…is Mechanicsburg better than 42-6?  Absolutely!  To a man Coldwater would tell you that a lot of things went its way Saturday night, and frankly, not that much went in the direction of the Indians from the Ohio Heritage Conference.
But the question is also…is Coldwater as good as 42-6 over the No. 1 seed in Region 24, Division VI.  Absolutely.
The Cavaliers used 468 yards of total offense (128 on the ground and 340 passing) to churn up a tough, physical Mechanicsburg team in the manner of so many other third-round Coldwater opponents past;  and in the same manner they did it to Mechanicsburg just one year ago.  Mechanicsburg was the No. 1 seed then, as well, and Coldwater got them in the regional final in Coldwater, 35-14.  But for Cavs coach Chip Otten, it really doesn't matter.  You just play who you've got to play.
"You know, last week it was a lot of option stuff (Deer Park),"  said Otten.  "And this week it was a question of whether we could get No. 10 (Aaron Conley) and No. 33 (Jake Hurst) on the ground.  Skill-wise, we've got some good weapons on offense. We spread wealth and they delivered tonight – all different guys."
And did last year's game, and 35-14, help in preparation for Saturday night?  Familiarity does portend comfort, you know.
"When you beat a team the year before you think 'Come on boys, we've got to get focused.'  They're tough, tough kids (Mechanicsburg).  And if you let them get into you, it's tough.  We've been really focused and we felt it would be a really physical game, which it was.  But we're feeling good, we're healthy, and our guys were jacked up, having fun, and we live to see another week, I guess."
Specifically, after running back Luke Sudhoff scored on their opening possession to make it 7-0, it was like a parade to the goal line.
Forcing Mechanicsburg to punt on its next possession, at 4:16 of the first quarter Marcel Blasingame scored on an eight-yard pass from Reece Dellinger…14-0.
At 6:02 of the second quarter Tanner Muhlenkamp gathered in a throw from Dellinger, what looked like the last option to get rid of the ball, turned it upfield and raced 43 yards to score…21-0.
Mulhlenkamp wasn't through.  At 1:29 of he caught a 49-yard pass from Dellinger and took that to the end zone…28-0.
Taking the opening kickoff in the third quarter, on the first play from scrimmage Dellinger found Tyler Schwieterman for 71 yards and another touchdown…35-0, and a running clock.
Then, on the Coldwater's next possession, just a 1:22 later, Dellinger was driving again only to be picked off by Jake Hurst on the Mechanicsburg seven yard line and the senior tailback-defensive back raced up the sideline 93 yards for the Indians' only score of the game…35-6.
At 6:04 of the fourth quarter, Tyler Timmerman scored Coldwater's final touchdown to make it 42-6…and they packed up the sticks and chains and went to the house.
For anyone familiar with Coldwater and post-season football, it looked and sounded a lot like that old familiar tune, as they prepare now for next week's regional final against Allen East, who eliminated Anna Saturday night, 45-30.
Tanner Muhlenkamp, by the way, had a big game.  Catching six passes from Reece Dellinger, he turned those catches into 140 yards and a pair of touchdowns.  Spreading that wealth that Otten alluded to, Tyler Schwieterman had two catches for 96 yards, Marcel Blasingame had two catches for 16 yards and a touchdown, Jesse Meyer had four catches for 69 yards, and Adam Hrycko had a catch for 17 yards.
"We thought they would be good, and we knew they would be physical,"  said Muhlenkamp.  "We just tried to come out fast, hit 'em from the first play, and leave no doubt.  We have so many skilled guys that everybody has their night and everybody gets the ball.  So it's fun to spread the wealth."
Saturday was Muhlenkamp's night…and the Cavaliers' defense, as well.  Facing the potent one-two rushing punch of Conley and Hurst, they held Conley to just 28 yards on 7 carries…and Hurst to 33 yards on 8 carries.  In total, Coldwater limited Mechanicsburg to just 105 yards of total offense, and just 26 offensive plays.  Little wonder that Kurt Forrest might have felt the prick of those voodoo pins.
Reece Dellinger, on the season's coldest night, with winds of 15 to 20 mph, connected on 14 of 17 passes for 339 yards passing and four touchdowns.
And spreading it around with the running game, Marcel Blasingame had 43 yards, Isaac Fullenkamp had 37 yards, and Luke Sudhoff had 36 yards…116 of Coldwater's 128 yards on the ground.
They played with a lot of energy, and as Otten said on his way to the locker room, if they get safety Jack Broering back for next week they'll be completely healthy.  They're averaging 46 points a game in their three playoff wins over Delphos Jefferson, Deer Park and Mechanicsburg…and they've beaten the No. 13, the No. 12, and the No. 1 seed, pretty much the gamut — the entire range — of Region 24.  Allen East is the No. 2 seed.
Does this not feel like 2012, 2013, 2014, 2015, and 2020?
That old familiar feeling?