Momentum seemed on Edgewood's side, but Piqua remained resolute and made every play necessary on offense, defense and special teams down the stretch to survive the regional semis and move on in Region 8.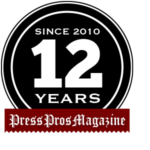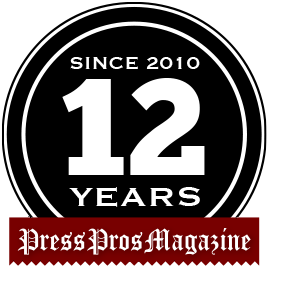 Huber Heights, OH — A few more doubters in Southwest Ohio might be believers now that unbeaten Piqua has validated its No. 1 seed in Division II Region 4 with a fourth-quarter comeback win over Cincinnati Withrow last week and another pulsating late rally to eliminate Trenton Edgewood.
Facing an even bigger and more daunting eight-ball Friday night at Heidkamp Stadium than a week ago, the Indians made every play necessary over the final eight minutes to erase a 21-14 deficit and escape with a 28-21 victory.
It looked dicey until then, and had since Piqua recovered an Edgewood fumble on the first play from scrimmage and turned that into a Jasiah Medley one-yard touchdown run at 8:37 of the first quarter.
Despite being tied, 14-14, at halftime, a steady drip of doubt mirrored the falling rain as Edgewood churned out yard after yard with numbing efficiency and claimed a seven-point lead on its first possession of the third quarter.
"I think everybody was wondering how we were going to stop them," Indians linebacker Sam Schmiesing said. "Or, if we were going to."
Touchdown drives of 14, six and 16 plays — with every yard coming on the ground — can drive that sort of doubt into a defense's mind.
But not into the head of Piqua coach Bill Nees.
We've been together a long time," Nees said, pausing occasionally as his players exited the locker room to high-five and back-slap him after moving to 13-0. "This is a veteran team. I see the way they practice.
"You look over when we're running sprints…we go down and back, down and back. It's not like they're walking away, saying, '(Are we) done?' They're up on the line, saying, 'More?' They're willing to pay the price. They really are."
Edgewood seemed bent on extracting every last ounce of the Indians' resolve, running 49 plays over eight possessions without even once being thrown for a loss.
But facing third-and-four at their own 47 on the second play of the fourth quarter, the Cougars finally went backward when Piqua's Wyatt Marrs knifed into the backfield and threw Edgewood's Jay Dailey for a six-yard loss.
Finally, a stop, and a chance for the Indians to get even, only to go three-and-out with eight minutes to play.
Punter Jackson Trombley ran past Nees on his way to the field.
"I said, 'You better jack one, man," Nees said. " 'We need it.' "
They did…need it, that is. And Trombley did…jack it, that is.
Trombley's punt soared into the night sky, spiraling perfectly and powerfully, well over the head of Edgewood's receiver until hitting the turf and taking off like the Oklahoma Land Rush for the end zone.
It came to rest 70 yards from the line of scrimmage, at the Edgewood 7-yard line.
Tavionne Crosby, who powered for 164 yards and two touchdowns on 34 carries, slipped and lost one yard on first down, then limped off and never returned. Without him, the Cougars soon faced a third-and-nine predicament that Schmiesing stopped to give the ball back to the Indians at their 46 with 4:16 left.
"I walked in the huddle and said, 'Guys, we've worked for this since Aug. 1,' " quarterback Brady Ouhl said. "We just put our faith in our offensive line and Jasiah Medley. He doesn't get enough credit. He's one of the best players in the state, for sure."
Going both ways all night, Medley hadn't been leaned on as heavily on offense as desperation demanded now.
As he's done so often for Piqua during his career, the senior speedster delivered.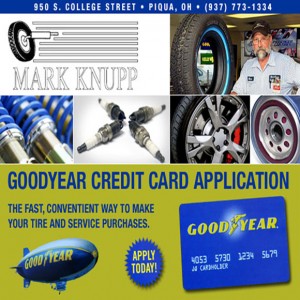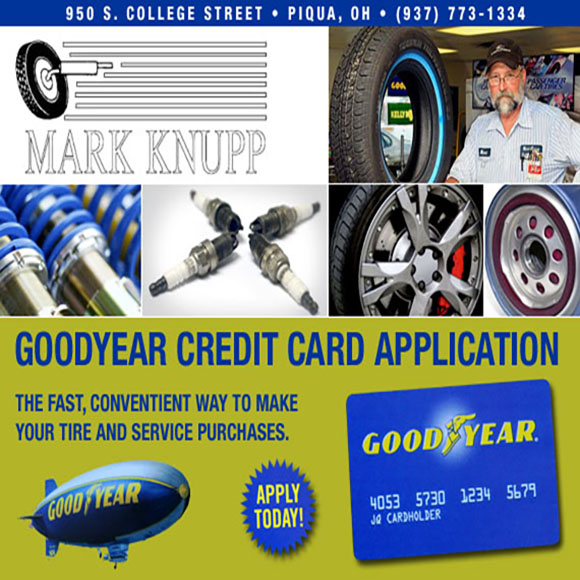 Medley darted into the line and bounced outside for 34 yards to the Edgewood 20 on the first snap, then covered the final 16 yards in two carries to score from the seven and knot the score at 21-21 with 2:52 left.
Overtime beckoned, or perhaps a worse outcome, since Edgewood ran for more than 10 yards on its initial snap. But that play came back via the Cougars' first penalty of the night, a holding call that forced first-and-22 from the eight.
Dailey took the handoff and cut up the middle and into the grasp of Schmiesing, who knocked the ball free and into the diving recovery of teammate Tanner Kemp.
"I just saw the ball pop out, so I tried to dive on it and hold it real tight," Kemp said.
The Indians took over at the Edgewood 17 with 2:40 left.
Three Medley carries moved to the seven, and then on a fourth straight attempt he appeared to go down at the line, only to fight his way free and reach the one.
Medley tweaked his ankle on the play, so teammate Bryson Roberts powered in on the next snap, leaving Edgewood only 51 seconds to answer — a task its run-heavy Wing-T isn't equipped for, particularly without its leading rusher.
"They threw punches and we threw punches," said Edgewood coach Scott Clemmons, whose team had won nine straight since starting 0-2. "It was everything you wanted in a heavyweight fight except we came out on the short end of the stick."
The Cougars pounded for 260 of their 274 yards on the ground, more than doubling Piqua's normal per-game allowance.
Medley rushed for 140 of Piqua's 193 on the ground and Ouhl augmented that with a 7-of-12 passing performance that worked for 92 more yards.
"It didn't look good there for awhile, but that's a great team we played," Medley said. "They were really tough to go against, so this was definitely a battle. Our defense really came through at the end. I feel like we will always find a way. Never count us out."
Some might, even against seventh-seeded Winton Woods (9-3) next week in the Region 8 finals.
But Nees knows what he has, and that realization didn't just hit him over the past fortnight.
"I know it's a cliche and every coach that wins says it," News said, "but these guys don't ever give up. Very rarely do they get flustered or whatever. They just go about their business and make things happen."
Bruce Hooley is the Digital Marketing Manager for PressPros and the host of The Bruce Hooley Show on 98.9 The Answer. He also hosts the We Tackle Life podcast on iTunes and GooglePlay.