Running back Jake Chisholm tied a UD record with five touchdowns as the Flyers upset PFL leader Davidson, 38-29, to finish with a winning record (6-4,  5-3 in the Pioneer Football League).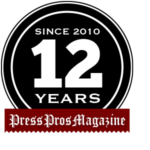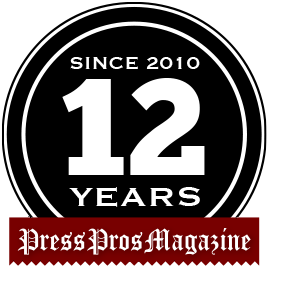 Dayton, OH — On a cold, gray Saturday afternoon in Welcome Stadium, the University of Dayton football team's offense could be described in three words:
Monotonous, boring. . .and effective.
It was all about senior running back Jake Chisholm. He carried and carried and carried. And he scored, scored, scored, scored and scored.
Mark him down for 34 carries, 228 yards and five touchdowns, tying a school record, as the Flyers upset Davidson, 38-29.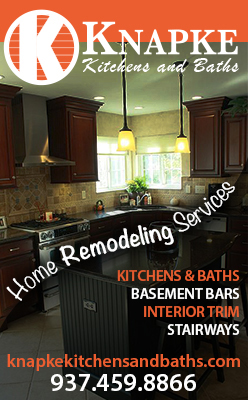 With Chisholm scoring 13 touchdowns, the Flyers won their last three games to asssure themselves of a winning season — 6-4 overall and 4-3 in the Pioneer Football League.
And stir in a big-time upset of Davidson, which arrived in Dayton 7-1 overall and 6-0 in the PFL. The Flyers spoiled Davidson's chance to clinch the PFL championship. Now the Wildcats have to do it next week against Drake.
Spoiling it for Davidson and clinching a winning season was a big talking point for UD coach Rick Chamberlin. But there is even bigger and better news.
Although he is a senior and was recognized on the field before the game with 20 other graduating seniors, Chisholm is coming back for another season.
The 5-foot-9, 191-pound pre-med student, is taking advantage of the NCAA's rule that last season's pandemic year doesn't count and everybody was granted another year of eligibility, if they desired.
And due to encouragement from his brother, Jason, who is a doctor, Chisholm is coming back.
"It was a long decision-making process last year when we found out we weren't playing in the spring," said Chisholm. "And I knew, I can't go four years with only playing three seasons. My brother said, 'You have all the time in the world to be a doctor.' So I have to make the most of it."
The Flyers owned a precarious 17-16 lead at the half and there is one way to protect it and guard it like a Doberman guarding a pork chop. . .put the ball in Chisholm's hands.
The Flyers ran 32 plays in the second half. Chisholm either ran or caught a pass in 27 of those plays and scored three second-half touchdowns.

The thing is, the other teams know he is coming, but how do you stop a runaway Amtrak full of passengers? And as the game goes on, he gets stronger and more effective, especially in the fourth quarter.
"Once our offense gets rolling, we're hard to stop. And a the game goes on, we get stronger and stronger as we figure things out."
Figuring things out seems to mean handing the ball to Chisholm, especially in the fourth quarter.
"I love getting the ball, but sometimes it does get a little tiring," he said. "I do love getting the ball and I'm there for the call whenever they call my name. . .I'm ready for it."
Chamberlin, of course, has no qualms about piling the work load on Chisholm's strong back and shoulders, especially with a lead and the necessity to chew up the clock. And the other team knows he is coming and coming and coming.
"They couldn't stop him," said Chamberlin. "Our line was blocking well. And Chisholm has great vision. How many times did he make guys miss? He squirted through three guys on one touchdown and I'm saying, 'How did he get through there?'
"He is special, he's very special, one of best ever to be here," Chamberlin added. "He is the best running back in the conference. There is no doubt, by far the best.
"He is so well-conditioned, one of the best athletes on the team. His conditioning is something. He is very particular about his diet, about his sleep habits. That's why he is going to be a great doctor. You can't wear him down. You can't."
Of beating a stout team like Davidson after losing to Marist and Valparaiso, Chisholm said, "This was pretty surreal. They have a very good team, undefeated in the PFL coming into this. They have a very powerful offense and a very good defense. This just goes to show how good our offense played today and how good our defense played today."
The Flyers played with heightened emotion, heightened energy and confidence, something they could have done all year and won the PFL.
"Five touchdowns? It hasn't really kicked in yet," said Chisholm. "I have to give all the credit to the offensive line, our H-back, tight ends. . .everybody. They did a great job blocking on the perimeters."
Chisholm forget to thank the security people and the vendors, but he gave praise to everybody else, as he always does.
"I give credit to everybody on the offensive unit and we can celebrate (the five touchdowns) together."
Sometimes it looks so easy.
The Flyers kicked off to start the game, but just 23 seconds into the game UD led, 7-0.
Davidson fumbled on its first offensive play and UD linebacker Ben Schmiesing came out of a pile of humanity hugging the football. Schmiesing, a transfer from Ohio State and a Piqua native, had a memorable afternoon. He was in on 19 tackles.
Senior Safety Brandon Easterling was in on 17 tackles and ended his UD career with a game-ending pass interception in the end zone, his first interception of the season.
UD's first play was from 22 yards out and quarterback Jack Cook hit Chisholm down the right sideline for a quick-strike touchdown and a 7-0 lead.

From there is was Chisholm, Chisholm, Chisholm and more Chisholm.
After catching the first-play touchdown pass:
—He ran through a hole made by the offensive line wide enough for a herd of steers to run through and Chisholm ran 73 yards untouched by human hands, running as if fleeing those imaginary steers.
—He started the third quarter by catching a 10-yard touchdown pass from Cook. In addition to 34 carries for 228 yards, Chisholm caught three passes for 46 yards.
—On the first play of the fourth quarter he scored from two yards out after carrying the ball seven times out of nine plays on a 49-yard drive.
—With 2 1/2 minutes left, he sealed the deal with a 33-yard untouched sprint around left end that took the score from 31-29 to a game-clinching 38-29.
So the Flyers continued their streak of not getting shut out to 497 straight games. The last time they had a zero next to their name on the scoreboard was a 9-0 loss to Marshall, 45 years ago (1976).
Said Chamberlin with a broad grin, "That keeps going along and as long as Jake Chisholm can carry the ball, I think that will be safe."