Despite dominating its state final opponent twice during the regular season, Olentangy Liberty came up short of winning its first state championship with a four-set loss in the Division I title match.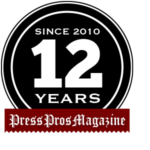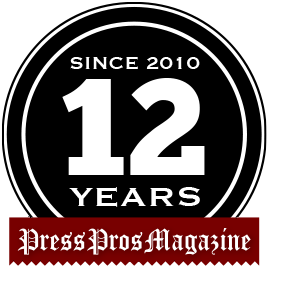 Fairborn, OH — There's an old adage about the danger of encountering an opponent a third time after beating them twice, but Olentangy Liberty volleyball coach Jen Chapman used another old adage to push it from her mind entering the Division I girls state volleyball championship.
"We beat a team for the third time in the regionals last week to get here," Chapman said "I wasn't afraid of it, because we'd already experienced it. We'd been there, done that."
Chapman and her senior-laden Patriots certainly hoped their regional final win over rival Olentangy Orange would be Been There, Done That predictive of the outcome against Rocky River Magnificat, which like Orange had lost to Liberty twice during the regular season.
Instead, Magnificat reversed its to 2-1 and 3-1 losses to Liberty from Sept. 24 and Oct. 9, storming to a 25-21, 24-26, 25-14, 25-19 victory Saturday in the title match at the Nutter Center.
The Blue Streaks from suburban Cleveland played to their nickname, bolting away from Liberty after it overcame separate deficits of seven and five points to even the match with a win in Game Two.
"I felt we had momentum on our side," said Liberty senior Michelle Ezenekwe, whose kill closed out the Patriots' comeback. "I had no doubt we were still in it."
Why would she have doubted, after all, despite its 26-1 record coming in, Liberty had faced this challenge before.
Magnificat won Game 1 of the team's first match at the Columbus Invitational, and Liberty had been down 0-2 and 1-2 to Orange in its regular-season wins over its rival. It also lost two of the first three games to Dublin Coffman in a four-set match later in the season.
So, even after battling back from a 9-4 deficit to tie, 13-13, and then falling into a 19-14 hole, Liberty was undaunted and came back to square the match with a 26-24 win in Game Two.
"After we came back in the second set, I had no doubt that we were capable of winning the next two and winning the match," Ezenekwe said. "But at key moments, we just couldn't take the lead or finish the play."
Magnificat had no such trouble, recovering from an early 5-2 deficit in Game Three to run off 14 of the next 15 points and lead, 16-6.
"We got a lot better after seeing them in the Columbus Invitational," Magnificat coach Megan Green said. "You pick up things and you learn every time you play somebody. As our season progressed, we got better and better."
Needing a two-game rally to win the match, Liberty jumped to a 4-1 lead in Game Four, but two service errors interrupted the Patriots' momentum.
It see-sawed until 14-14, when Magnificat reeled off another five-point burst, with its co-leader in kills, Mary Flanagan, putting down the spike for a 19-14 edge.
Consecutive service aces from Gabi Moulton raised the Patriots' hopes and closed the deficit to 20-19, prompting Green to call timeout.
Whatever she said worked like magic, given another five-point burst that greeted the resumption of play and closed out the match.
"We all really focused on trying to get back even with them a few times, and then when we did we let it slip (away) and we fell back," Liberty senior Grace Ganz said. "They had a really aggressive serve that would drop either really short in front of you, or lift up as you would go to pass it. That threw everyone off a little bit."
Ezenekwe led Liberty with 16 kills and McKenna Cook had 10. Flanagan and Sarah Karabatsos had 14 apiece for Magnificat, with Lauren Yacobucci's four aces including a pair in succession over the Blue Streaks' final decisive rally.
"I think I saw a little bit of frustration set in," Chapman said. "They got a couple of aces, and instead of us brushing it off and focusing on the next one, just the atmosphere and what was on the line got a little overwhelming."
Liberty had been to the Final Four once before, in 2018, when it lost in the semi-finals. So this season marks its deepest advance in the tournament.
"This team battled all season and I'm very proud of them," Chapman said. "…Don't get me wrong, I wanted to win a state championship, but what I will remember these girls most for is the friendships they had and the culture and the legacy they established and how they modeled that to the other players in our program."
Bruce Hooley is the Digital Marketing Manager for PressPros and the host of the Bruce Hooley Show on 98.9 FM The Answer and the We Tackle Life podcast on iTunes and GooglePlay.