They used their monster running attack, dominated physically, and proved to be the better team…as Bellbrook brought an end to Tipp's season in the regional semi-finals at Sidney.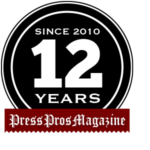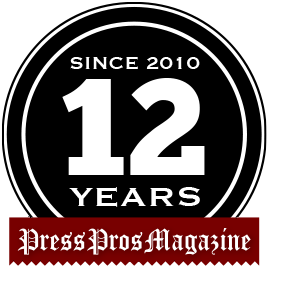 Sidney, OH – This was not the way it's supposed to end – what you plan for, what you dream of, or the way you want to play.
But it is why you play.  To determine the better team on the field – not in print, not on Instagram, Facebook or Twitter.
And Friday night the #2 seed Bellbrook Eagles left no doubt as to who was the better team in the Division III regional semifinal at Sidney, whipping the Tipp Red Devils, 38-7, to move on to next week's regional final.
They did it with a montrous running game – Seth Borondy, Aston Ault, and Nick Etienne.
And of course, if you run the ball you have to win the line of scrimmage;  and Bellbrook didn't just win it, they OWNED it, pushing the Tipp front off the ball and allowing for huge chunks of rush yards from the afore-mentioned trio.
They did with it preparation, something Bellbrook coach Jeff Jenkins would later attribute to hard work, commitment, and overcoming the pretense of it being hard to beat a team twice in the same year.  Bellbrook had beaten Tipp on opening night of the regular season, 24-14.
And, they did it with simplicity and diversity.  Bellbrook doesn't have a very thick playbook – sweep left, pitch right, and up the middle.  Once in a great while, and once in particular on Friday, they'll throw it when you commit to stopping the run.  Borondy, Ault, and Etienne all scored, and Borondy and Ault twice!
"They imposed their will,"  said a disappointed Matt Burgbacher after the game.  "We saw them play in person on week 9, and we knew what we were up against.  They were aggressive on both sides of the ball, and it was just one of those games that you hate to have in this situation.  But it happens, and we're not going to let this one game define who we are.  This senior group has been phenomenal."
From the outset Bellbrook's defense began to impose its will, forcing Tipp to punt after receiving the kickoff, and the Eagles running game immediately got after it…four yards here, six yards there, left, right, up the middle and at 9:21 in the first Nick Etienne dragged a pair of Tipp tacklers with him across the goal line from 10 yards out to put Bellbrook ahead, 7-0.
Tipp stiffened on defense, but Liam Poronsky, Cayd Everhart and company would struggle to get yards, much less first downs against that aggressive Bellbrook defense.  They were turned away on fourth and one in Bellbrook territory, in striking range, giving the ball up on downs.
And to heighten matters, Everhart would go down at 3:40 of the second quarter with an apparent leg injury…and never return.  In his place Xavier Jones would step in, but found what Everhart and Poronsky already knew…that Bellbrook was not going to get beaten on the ground.  Tipp had to throw it, and with :57 seconds left in the first half Poronsky did throw it – that one particular time – to Zach Butera, who scored from 30 yards out to tie the game, 7-7.
Bellbrook used the remaining 57 seconds to the utmost, getting out of third and long with a 35-yard pass to Carson Labensky, who put the Eagles in position for a half-ending 32-yard field goal to retake the lead at halftime, 10-7.
For all intents, that was the game.  The emotional impact of seeing Cayd Everhart on crutches was undoubtedly a blow to Tipp and the Red Devils never threatened in the second half.
At 6:34 of the third quarter Seth Borondy scored from three yards out after a botched Tipp punt, capping a drive from midfield to make the score 17-7.
Two minutes later, after another Tipp punt, Aston Ault took the handoff at the 13 yard line, stormed through the line untouched, cut to the sideline, broke a tackle attempt by safety Jason Rindler, and sailed the rest of the 87 yards for a touchdown to make the score 24-7.
Two plays deep into the fourth quarter the Eagles did pass, for 20 yards to Ault and another score…31-7.
Four minutes later, at 7:11, Borondy scored for a second time to conclude things, 38-7.
Bellbrook had erased any questions about beating a good football team twice.
"Hard work,"  said Jeff Jenkins.  "Our kids have worked hard for this, and all the respect in the world to them (Tipp), because that's a good program.
"And our defense…the players put in the work, they were in the right places at the right time, and I thought they had a really good feel for Tipp City's offense.  We hope and pray that their running back (Cayd Everhart) is OK because he's a helluva player.  We wish him well, and Tipp City well, because this probably won't be the last time we meet up with them in the playoffs."
Times like this are emotional, and Tipp left the field knowing that they hadn't played their best – this was not what they'd planned for, what they'd dreamed of, falling short of their best intentions.  They had their own concern for teammate Cayd Everhart, who watched the second half draped in a raincoat, and on crutches.  One by one they hugged their senior leader, knowing that individually and collectively they had failed to give him the kind of send off he deserved.
Matt Burgbacher had to address the fact…that football, and competition, can be painful and cruel.
"This is a tight-knit group,"  he said.  "And I've been lucky in my three years at Tipp to have all those things that you want in kids as a coach.  And these kids brought it…and they brought it every day."
And expectations, given they finished on a down note with a 10-3 season?
"I got called all kinds of things when I took the Tipp job three years ago,"  Burgbacher added. "People said I'd never win in Tipp, so it's very gratifying to be here, with these kids that buy into to everything we do.  We took a huge step this year.  We took a huge step last year.  And the first year…those kids laid the groundwork for future success."
Symbolic, perhaps, but the steady, drenching rain that shrouded the field all night had turned to snow by the time Burgbacher made his concluding statements about his season and his team.  Like a scene from NFL films, the snowflakes began to gather on his jacket, a chilling reminder that football isn't for everyone, and comfort only comes on cold nights when you win – with the anticipation of another week together and one more game.
"I'm so proud of these guys,"  he finished.  "Yes, we're disappointed, but I'm proud of how hard they work.
"And that's what we'll do.  We'll take a few weeks off, think about what we've done…and get back to work."