No. 19 Purdue is known for its prolific offense, but the Buckeyes' offensive line is preparing for a defense led by end George Karlaftis that ranks high nationally in a number of categories.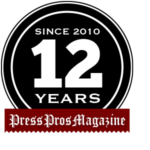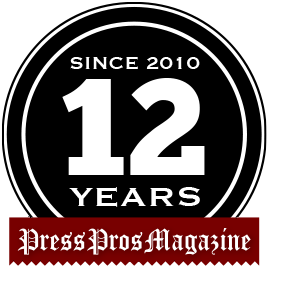 Columbus, OH – Ohio State players view Purdue as another snarling, hungry big bruiser to line up against during these final five Big Ten games that will decide their fate with regard to making or missing the College Football Playoff.
Left offensive tackle Nicholas Pete-Frere has a name for this stretch against Penn State, Nebraska, Purdue, Michigan State and Michigan.
Games against Penn State and Nebraska were fierce.
"It's a death pit,'' Petit-Frere said.
The 19th-ranked Boilermakers are a genuine threat to the Buckeyes' well-being in having dispatched then No. 2-ranked Iowa and former No. 3 Michigan State to contend for the West Division championship.
The fourth-ranked Buckeyes (8-1) will kick off against Purdue (6-3) at 3:30 pm Saturday at Ohio Stadium as a 20 1/2-point favorite in the second most important Big Ten game of the day after Michigan at Penn State.
Unlike his teammates, right tackle Dawand Jones won't be seeing Boilermakers black and gold and they won't be just another tough team. He'll be seeing red as in angry.
Jones, a 6-foot-8, 340-pound true junior, received scholarship offers from Florida, Michigan, Auburn, Oregon, Southern Cal and Louisville during his senior year at Ben Davis High School.
Ohio State initially offered him on November 21, 2018. Offensive line coach Greg Studrawa visited him on January 24, 2019 to close the deal. He signed a national letter of intent 12 days later.
Why is Jones so riled about Purdue?
His high school is in Indianapolis, about a 45-minute drive from campus, and all he received was an offer to walk on.
"They offered me a walk-on and I just took that personally,'' Jones said. "Since I saw that game on our schedule it has been a major topic for me for sure.''
Jones was far from being a slam dunk recruit. He was a four-star according to 247Sports and Rivals and a three-star by ESPN, but ranked as the No. 86 tackle prospect nationally and the 1,043rd overall prospect.
The unknown for colleges was whether he could lose a lot of weight and forget about his first love, playing basketball.
Still, Purdue's snub has never gone away.
"It definitely did lift me up,'' Jones said. "It plays on my mind all the time. That's in the back of my head. That's what they did, and that's what they decided to do.''
Jones and his offensive line mates have many other things to worry about.
Purdue is mostly all about quarterback Aidan O'Connell throwing darts all over the field to wideout David Bell and a small army of others.
But its defense, particularly the front seven, is not a soft touch. It ranks 15th nationally in red zone defense, 16th in scoring defense and 28th in third down conversion percentage.
Safety Cam Allen ranks third in the conference in interceptions with four and cornerback Dedrick Mackey and linebacker Jalen Graham and have two each. Linebacker Jaylan Alexander ranks 13th in the conference in tackles with 67 and tackle Branson Deen has eight tackles for loss.
Buckeyes left tackle Nicholas Petit-Frere was asked if Purdue's defense was fast, strong or quick or whether it was trickery.
"All of the above,'' he said. "They are probably one of the strongest groups that we'll have seen so far. They have a lot of great athletes as well.''
The Boilermakers' No. 1 defensive player wears No. 5, end George Karlaftis. He has modest totals of 30 tackles, 7 ½ tackles for losses and three sacks. But look at his eight hurries, two recovered fumbles and three forced fumbles.
Teams run away from him. He is a disrupter supreme.
There's talk that Karlaftis will be taken in the first round of the 2022 NFL draft. He stands 6 feet 4 and weighs 275 pounds and sets up inside and outside before the snap.
Karlaftis' given first name is Yoros, but he changed it when his mother moved from Athens, Greece, to her hometown West Lafayette after her husband died.
Water polo was Karlaftis' main sport. He was on the Greek national team in his age bracket. He had never played football before trying out in eighth grade once he got to America.
"He's having probably an All-American season and is probably one of the best D-ends in the Big Ten if not the country,'' Petit-Frere said. "He's very strong, very athletic and is a really good pass rusher. He presses the run well against tackles and tight ends.''

Jones credited true freshman Jack Sawyer for impersonating Karlaftis in practices, particularly throwing spin moves on him.
"(Karlaftis) is a power rusher and loves using his power to speed and sometimes his speed to power,'' he said. "He loves that spin move. That sets him apart from other ends.''
The pressing question is whether Ohio State can begin to get its problems on the offensive line straightened out regardless of the opponent.
It was called for six penalties against Penn State and three against Nebraska (an ineligible receiver downfield flag was not accepted).
The Buckeyes did rush for 173 yards against the Nittany Lions, but 68 yards came on one play. The running game produced only 90 yards on 30 carries against the Cornhuskers.
Offensive coordinator Kevin Wilson said the line needs more vertical push, more communication and more focus.
"I think we're still playing well,'' Petit-Frere said. "There are just a few things in terms of communication that we have to improve on. I think there is a lot of executing that we also can improve on, making sure our assignments are done correctly and knowing exactly where to go.''
Wilson said defenses are "trying to muddy the water'' by playing tricks such as stunts and twists on the Buckeyes.
As for Jones, he will start yet another game if he gets lucky with his choice of breakfast and lunch.
Last week, he was on the bench for the first two series until his stomach settled after he ate a sausage biscuit.
"I just had some bad stuff before the game and I couldn't control it,'' he said. "I was in warm-ups and I went back in (to the locker room and got sick).''
A can of soda pop settled his issues.
"It was ginger ale. I had some Canada Dry,'' Jones said. "The typical thing your mama gave you.''
What should Ohio State's line do to get back into form?
"I would just say getting back to our fundamentals,'' Jones said. "I would just say that we were too high on our pedestal. That kind of humbled us and put us right back on our spot. These practices made us get back to where we were in preseason – just hungry.''
Jones said the line "just didn't respond or react to it as well'' when Penn State and Nebraska threw some exotics at it.
"We missed crucial blocks. Those (mistakes) are setting us back,'' he said.  "It is what it is. We just have to line up and play. We just can't use excuses. I know we are struggling, but we don't try to look at it like that and put it into our faces. You don't panic.''
The line, he said, must do a better job of picking up play calls from the sideline and quarterback.
"You can see it (not getting done) on film,'' Jones said. "We just have to get back to how we normally do it.''