You can't go wrong living in either Upper Arlington or New Albany, but only one will survive their regional semifinal matchup of unbeatens as Week Three of the Playoffs distills the field from 16 in each Division down to eight.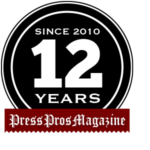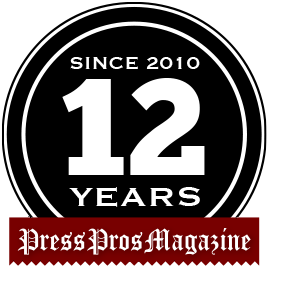 Columbus, OH — There would be a spirited argument about whether Upper Arlington or New Albany qualifies as Central Ohio's most desirable suburb, but that honor isn't of utmost immediate importance to either tony enclave.
The more pressing issue will be decided definitively Friday night, when 12-0 Upper Arlington and 12-0 New Albany seek to extend perfect seasons in a Division I, Region 3 regional football semifinal.
That's one of two all-Ohio Capital Conference regional semifinals and one of four regional semis involving OCC teams in Week Three of the Ohio high school playoffs.
Pickerington Central and Pickerington North will travel to Newark to decide the other all-OCC semi, with that winner meeting the UA-New Albany winner next week.
The Golden Bears are the top seed and New Albany is No. 4, whiler Pick Central owns the No. 2 seed and Pick North the No. 6, despite North's 13-10 overtime triump over the Tigers earlier this season.
Top-seeded Marysville gets No. 4 Toledo Whitmer in Division I, Region 2, while unbeaten and top-seeded Big Walnut gets a big bite of the apple against No. 4 Massillon Washington in Mansfield in Division II Region 7.
Eight regions across the seven Divisions feature semifinal matchups that include the Top 4 seeds. Only one of those — Division 5, Region 17 — features four unbeaten teams. Those teams are No. 1 Kirtland (11-0) vs. No. 4 Garrettsville Garfield (12-0) and No. 2 Canton South Range (12-0) and Sugarcreek Garaway (12-0).
Every No. 1 seed survived the first two weeks in Division I, II, IV, VI and VII.
Six No 2 seeds lost before reaching the regionals, two in Division II and one each in Divisions III, IV, V and VII.
Last week's record of 7-3 raises the season record to 103-30.
Division I, Region 2
Marysville (11-0) vs. Toledo Whitmer (10-2)…The Monarchs have steamrolled their way past two opponents by scores of 49-7 and 42-6. Only one team has made them work for a victory all year, so an advance into the regional finals against, most likely, second-seeded Springfield, looms on the horizon.
Division I, Region 3
Upper Arlington (12-0) vs. New Albany (12-0)…The Battle of the BMWs will come down to which team can establish its running game. Arlington's Carson Gresock is a rolling ball of butcher knives, fast, tough and relentless. New Albany hopes to wear down the Bears with its Wing T attack featuring running Jadyn Garnes and Christian Manville, plus quarterback Bubba Kidwell.
"Every time I see him on film, he's running someone over," Eagles coach Bubba Kidwell (the QB's father) said of Gresock. "But as I watch more film of them, it's not just him."
No, it isn't. Quarterback Simon Monnin can sling it and split end Sam Cannon is a touchdown machine.
Still, it starts with Gresock, who no one has stopped all year.
"We expect a lot out of him every week," UA coach Justin Buttermore said. "He's definitely the heart and soul of our team. We have a lot of offensive playmakers and our offensive line has played really well. But there's no doubt that everything starts with our running back."
Why wouldn't it, given Gresock's 2,085 rushing yards and 32 touchdowns?
That's no doubt contributed to Monnin's eye-popping 72% completion rate and 1,799 passing yards, 728 of which has gone to Cannon, whose caught 14 of Monnin's 22 TDs.
New Albany won't flinch at that production, though, since it's a 15-yard run from Kidwell away from having three 1,000-yard rushers.
Garnes has 1,826 yards and 27 TDS, while Manville boasts 1,004 yards and 15 touchdowns. Kidwell, in addition to having 985 rushing yards, has 729 through the air, averaging 19 yards per-completion.
When it comes to famous alums, Arlington wins with the Golden Bear himself, Jack Nicklaus. But when it comes to benefactors, New Albany wins, since it's entire suburb was planned, plotted and white-fenced by billionaire lingerie mogul Les Wexner.
UA boasts that its won 116 state championships in all sports, some not officially sanctioned by the OHSAA, including water polo. The Bears' 50 titles in OHSAA-sanctioned sports rank third (behind Lakewood St. Edward and Cincinnati St. Xavier, both with 61).

VisitCanton.com partners with Press Pros to provide lodging and entertainment options for fans attending the OHSAA football championships in Canton, Dec. 2-4.
New Albany has a fourth straight girls golf state championship already on its resume from this year. A football title would put the Eagles, who won last year's state baseball championship, halfway to the record of four state championships in a single season set by Upper Arlington in 1986-87.
Arlington is a member of the OCC Central Division, and New Albany is in the Ohio. They played one common opponent this season, with the Bears defeating Westerville Central, 42-0, and New Albany eliminating them from the playoffs, 56-20.
We both have great tradition from a football standpoint, but both are also great communities" Buttermore said. "We're both very fortunate to have great school systems and great facilities, and to work with kids who are pretty easy to deal with."
To the winner goes the trust fund and a trip to the regionals, which feels like Arlington's in a 35-27 final.
Pickerington North (9-3) vs. Pickerington Central (11-1)…North's win over Gahanna last week was technically an upset given the seeding, but not a surprise given its potential. The Panthers' defense regained its mojo after a pair of regular-season-ending losses.
It held Central to only one TD in their regular season meeting, and provided Pick North's only touchdown via a fumble return with less than two minutes left.
That forced overtime, where a field goal and subsequent interception made the difference in a 13-10 final.
It feels like that's too tall of a task for North to repeat against a seasoned Central squad with a host of Division I recruits and a history of making it to the state semifinals.
Division II, Region 7
Big Walnut (12-0) vs. Massillon Washington (10-2) — Despite its storied tradition, footballs in the cribs of every baby boy born at Massillon General Hospital and a string of impressive alums that includes Paul Brown as head coach and Chris Spielman as a player, Massillon has never won a state championship on the field.
That's why some jokingly call them the Paper Tigers, although that won't draw many laughs in Massillon. They smoked a hot Westerville South team, 50-19, last week and have scored 126 points in two playoff games.
There's just a little too much post-season experience on the Tigers' roster for Big Walnut to triumph..
Bruce Hooley is the Digital Marketing Manager for PressPros and the host of the Bruce Hooley Show on 98.9 The Answer. He also hosts the We Tackle Life podcast on iTunes and GooglePlay.