Some anxious moments intruded on Olentangy Liberty's intended getaway, but each time the Patriots were threatened in Friday's Division I semifinals, they found a way to break free in search of a state title.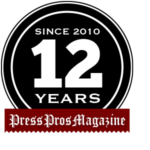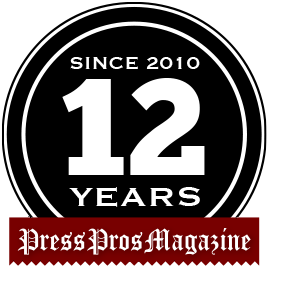 Fairborn, OH — Top-ranked Olentangy Liberty made short work of its semifinal opponent in the Division I girls state volleyball semifinals Friday, sweeping three games to roll into the championship match.
The Patriots (27-1) disposed of Amherst Steele in just under 90 minutes to gain a spot opposite Magnificat, also a 3-0 winner, in the title match at 11 a.m. Saturday at the Nutter Center on the Wright State University campus.
Claire Mrukowski and Michelle Ezenekwe led a balanced Liberty attack with nine and eight kills, respectively, allowing the Patriots to breeze just as they did in their sweep of rival Olentangy Orange in the regional finals.
Kaili Worcester added seven kills, Nicole Russell had five and setter Gabi Moulton had 27 assists to make Liberty's trip to the state Final Four much more pleasant than its last visit in 2018, when it lost in the semifinals.
Mrukowski started the Patriots off well with two quick kills in game one to claim an early lead that built to 14-9 before Steele rallied back to a 15-14 advantage.
From there, the teams fought for control amid ties at 16-16, 18-18, 19-19 and 20-20 until Moulton's kill and Kacey Hilvert's ace highlighted an Olentangy burst that built a 23-20 edge that held up for a 25-21 win.
Liberty had to work harder for its win in game two after its 17-14 lead evaporated in a hail of six straight Steele points. Ezenekwe registered three kills over the next three minutes to rocket the Patriots back in front, 23-21, and they closed out the game on McKenna Cook's kill for a 25-22 victory.
It looked like that might have broken Steele's spirit when Liberty jumped to a 7-2 lead in game three, but it scored seven of the next eight points to tighten the score, 9-8.
From there, the Patriots pulled away to 17-12, but allowed Steele to get back within 19-18 and then lead, 21-19.
Two kills from Worcester and another from Ezenekwe righted the ship, and Worcester's and Mrukowski's kills at the finish sealed the Patriots' advance via a 25-23 final.
McKenna Cook had 20 digs to lead Liberty, with teammate Abbey Queen contributing 16 and Grace Ganz 12.
Magnificat used two mid-game rallies to bolt away from Mount Notre Dame and gain control, then led comfortably throughout the third game to close out Mount Notre Dame.