Purdue has become a contender in the Big Ten West thanks to the former walk-on quarterback and receiver David Bell, fueling the Boilermakers' upsets of No. 2 Iowa and No. 3 Michigan State.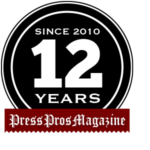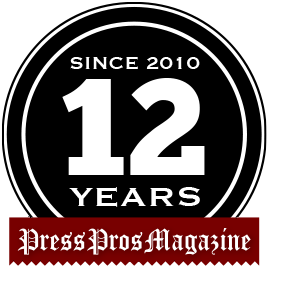 Columbus, OH – It has been so long since Ohio State lost a Big Ten football game that cornerback Sevyn Banks was a true freshman, just excited to be on the traveling roster when it happened.
The winning streak is 27 games and there is a $50 gift card for the taking if any upperclassman can remember when this dominance began.
The answer is a 36-31 victory over Nebraska on Nov. 3, 2018.
But Buckeyes such as Banks, fellow DBs Marcus Williamson and Cameron Brown, left guard Thayer Munford and receiver Chris Olave sure know how the previous streak ended.
The week before, Purdue hung a 49-20 loss on them in Week 8 when the Buckeyes were 7-0, ranked No. 2 and seemingly headed to the College Football Playoff.
Although Ohio State won the Big Ten championship, it was excluded from the playoffs and sent to the Rose Bowl because of that blowout.
"That 2018 game I didn't play, but I was there,'' Banks said. "Obviously, everybody knows that was a big loss, an unexpected loss in 2018.''
Banks didn't care to say anything more on the subject, and who could blame him?
That night, Purdue quarterback David Blough threw for 378 yards and three touchdowns, and 170 yards, 12 completions and two scores went to receiver Rondale Moore.
The fourth-ranked Buckeyes (8-1) will face another hot Boilermakers pitch-catch combination when the teams play at 3:30 p.m. on Saturday at Ohio Stadium.
This time, the quarterback is walk-on turned Superman Aidan O'Connell and the mercurial receiver is David Bell.
Purdue is ranked No. 19 on the strength of last week's 40-29 smashing of previously second-ranked Michigan State. It also whipped then-No. 2 Iowa, 24-7, on Oct. 16 in Iowa City.
Buckeyes head coach Ryan Day has said the Boilermakers also are chasing a division championship, given their four-way tie in the West with Wisconsin, Iowa and Minnesota at 4-2.
Purdue was a lot more balanced four years ago than it is in 2021.
The running game is virtually nonexistent, with O'Connell standing in the shotgun, firing away with a quick release and patience in the pocket, looking for targets until the last nanosecond.
"He's one of the hotter guys in the league right now,'' Day said.
Linebacker Steele Chambers said O'Connell has a lot of options beyond Bell.
"We have to be very disciplined like we have to be every week,'' Chambers said. "They have a lot of good players on the perimeter, so we have to be locked into their assignments.''
But there's no mistaking that the Boilermakers win or lose because of the O'Connell-to-Bell connection.
Last week, Bell looked like a No. 1 NFL draft pick in catching 11 passes for 217 yards and one touchdown against Michigan State. O'Connell was 40-for-54 for 536 yards and three scores.
Against Iowa, the team ran for 86 yards, but all was good with O'Connell going 30-for-40 for 375 yards and two scores. Bell caught 11 passes for 240 yards and one touchdown.
Banks grudgingly gave Bell some props.
"We'll do our best. He's a good player,'' he said. "He uses his hands real good. It's going to be a challenge.''
Chambers said Bell has a knack for out-leaping defensive backs to make the tough catches.
"It's something you really can't teach,'' he said. "It's something that you are born with.''
But Purdue hasn't run over everyone.
Two weeks ago, it defeated Nebraska 28-23. O'Connell did complete 34 of 45 passes, but for only 233 yards and two scores. Bell caught nine passes, but for only 74 yards.
The Boilermakers had to pedal hard to defeat Illinois, 13-9, and lost, 30-13, to Wisconsin when O'Connell was picked off three times and Bell was limited to six receptions for 33 yards.
What does Banks think about playing against an opponent that might throw 50 to 55 times?
"It's always good when a team throws a lot because you have opportunities to make plays,'' Banks said. "That's every game because every team will have a great receiver.''
Purdue has won four of its last six games. It has been a handful since O'Connell took over as the starter in place of Jack Plummer in Week 5 in a 20-13 loss to Minnesota.
That day, O'Connell threw for 371 yards in completing 34 of 52 passes.
In 2020, he started the first three games and was leading the conference in yards passing per game before his season ended with foot surgery.
But as Day likes to say every week, this game is about how the Buckeyes play.
The team has really picked it up defensively since Chambers settled in after moving from running back and the defensive line got healthier.
"He's playing at a star level, for sure,'' Day said of Chambers. "When you look at the production, sure, it has been significant.''
Chambers said he began to feel comfortable at linebacker in Week 4 against Akron.
"I'm definitely happy I made the transition,'' he said. "For me, my preparation is a mostly based on understanding what I'm seeing and playing on instincts on Saturday. I think I've exceeded my expectations.
"I didn't expect to be on the field this much, to be quite honest. But at the end of the day, I'm happy I did it. I think it turned out to be the right decision for me and the whole team.''
It's no coincidence that the defense has taken big steps since defensive end Tyreke Smith and tackle Jerron Cage, among others, have gotten healthier.
Smith had one sack and one quarterback hurry starting against Nebraska. He had one sack, one hurry and a forced fumble in a victory over Penn State.
Cage benefited from Smith's forced fumble by returning the ball 57 yards for a touchdown.
"You know, people are just getting healthy and getting comfortable. Everybody is getting back to playing ball,'' Banks said. "Everybody is stepping up in their own way.''
Injuries on the defensive line have helped Ohio State create more depth. True freshmen end JT Tuimoloau and Jack Sawyer were forced to play long before mop-up time in the early games.
"To put a freshman in at this point in the season and know he has a bunch of snaps under hit belt is a good feeling,'' Day said. "I think the younger guys had to get forced into it early on and now we have a full arsenal of guys. Those snaps add up in November.''
Defensive line coach Larry Johnson said he has played more linemen this year than in years past.
"We're not just rotating,'' he said. "We're rotating for a reason.''