Behind 30 kills by Carsyn Henschen, and a united resilience to adversity, New Knoxville ousted South Webster in the Division IV volleyball semi-final to meet St. Henry in Saturday's championship match.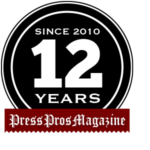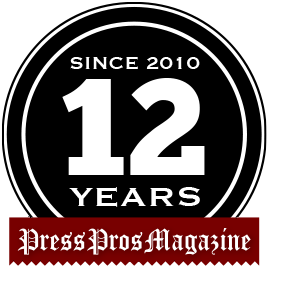 Fairborn, OH – If there could be any question about the quality of a high school volleyball team, its resiliency, and the fate of playing through a week of tragedy…all of that was answered Thursday evening as the New Knoxville Rangers defeated South Webster, out of Scioto County, to advance to the OHSAA Division IV finals on Saturday, where they'll meet MAC rival St. Henry.
The Redskins punched their ticket earlier in the afternoon with a four-set win over Monroeville.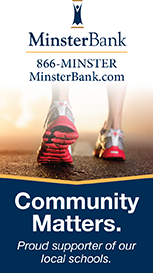 Just one week after the tragic death of coach Meg Lageman's husband to injuries suffered in an auto accident, the state's #2 ranked team in the final poll came out with a mission – incredible focus – defeating a quality South Webster team in four sets…25-12, 24-26, 25-15, 26-24…showcasing one of the state's best talents in senior Carsyn Henschen, while demonstrating a team profile that functioned like a well-oiled machine.
Henschen would finish the match with 30 kills, but the Rangers were so fluid in serve-receive, pass, set and finish that it was anything but one-dimensional.
"We've played some good teams this year,"  said South Webster coach Darcee Claxon, "But yes, she was probably the best player we faced this year.  We knew they were coming from the MAC Conference, and the MAC is the best conference for D-III, D-IV volleyball in Ohio.
"We talked about how to contain her, but a kid with that much talent is going to get kills.  We wanted to make sure we were in good defensive position, so that when she did hit it to where we were supposed to be we could play good defense.  But she still got the kills.  She still put those balls away.  We tried to serve aggressively and get them out of system, so they couldn't give her a great set.  But she was still good out of system."
New Knoxville came out of the gate playing well, but hardly dominated the Jeeps, while taking the first set 25-21.
This was a good South Webster team (25-2) – scrappy, and determined to give a good account of themselves.
"We don't get a lot of respect for volleyball in Scioto County,"  said Claxon, who coached three daughters on the Jeep roster.
And in the second set New Knoxville poured it on, doubling up South Webster 25-11.
"I told them that they were going to go back to the hotel and be disgusted if they continued to play like that,"  said Claxon.
They took her seriously, and caught fire in the third set, serving aggressively, getting the favored Rangers 'out of system', and jumped out to a comfortable lead that was never seriously threatened.  They finished the set with a flourish, winning 25-14.
The deciding set was highly contested, with New Knoxville taking a lead that South Webster challenged late, but could not overtake, eventually losing, 25-20.
"I told them we needed to work harder,"  said Meg Lageman, post-game.  "Play every point like it's our last. So, I thought they responded well in the fourth set."
Carsyn Henschen's 30 kills were impressive, but there were numbers aplenty throughout the Rangers lineup.  Ellie Gabel finished with 51 assists and 17 digs.  And teammate Haley Fledderjohann had 12 digs.
"Playing an opponent that we don't know a lot about is more difficult, but something we have to prepare for,"  said Henschen, respectful of the quality of South Webster's effort.  "But you have to be ready because they want it just as much as we do."
As to her individual production……
"I try not to think about the numbers when I play.  I try to think about what's going to benefit the team.  How can I make the team better.  How can I succeed so the team succeeds."
She couldn't have done much more, and now the Rangers face St. Henry for a second time this season, having beaten the Redskins in four sets back on October 7th.
New Knoxville has never won a state title in volleyball, but did finish runner-up in 2006.
St. Henry will attempt to win its eighth title, overall, and the first since 2011, when they won under then coach Diana Kramer, who has won a pair of titles since as the coach of New Bremen.