The Ohio State head coach was asked about the College Football Playoff rankings, and he said style points are not what his team is all about during this rugged stretch of the Big Ten schedule.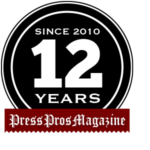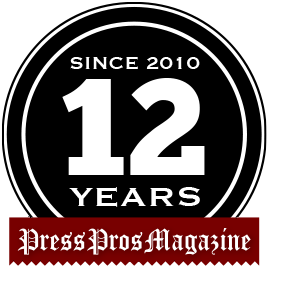 Columbus, OH – Ohio State head coach Ryan Day doesn't know when you are sleeping, he doesn't know when you are awake, and doesn't know when you are bad or good, for goodness sakes.
But the man knows a lot more football than the guy in C Deck guzzling an overpriced beer and getting mustard on his souvenir jersey;  he knows more than the media and he knows more than the members of the College Football Playoff committee.
That's why Day knew the Buckeyes probably would not keep scoring 50-plus points against the likes of Penn State and Nebraska and might not reach that total for the rest of the season because they are in a stress test in the conference week after week.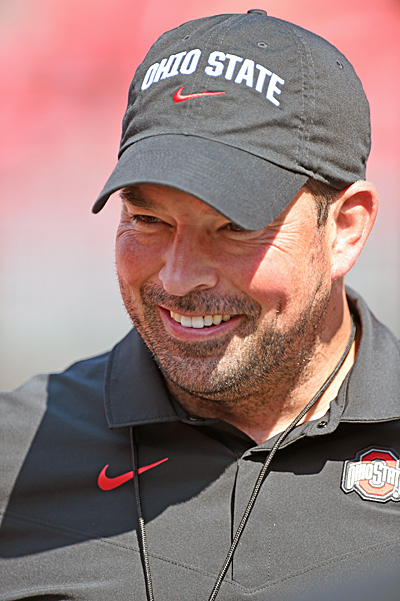 In fact, at this point he's happy with one-point wins. That grind-it-out formula is working with Ohio State (8-1) having moved from fifth to fourth in the second week of CFP rankings thanks to Michigan State having been beaten by Purdue. Georgia was first, Alabama second and Oregon third.
Day knew his players couldn't possibly improve on scoring 50 points or more four straight weeks or score on 19 straight possessions like they did against Akron, Rutgers, Maryland and Indiana.
"When we went into the bye week, we looked at all six games,'' he said of Indiana, Penn State, Nebraska, Purdue, Michigan State and Michigan. "Usually we don't look ahead, but that gave us the opportunity to do that. We knew what this stretch would be like. We have respect for everybody. We know that it takes just one game and you are out. We've been saying that. It doesn't matter how it looks. You have to win. You win and a lot of good things are going to happen.''
Up next is a Purdue team that is tied for first place in the Big Ten West with Minnesota, Wisconsin and Iowa and is fresh off a rather loud upset.
The Boilermakers (6-3) have one of the best pitch-catch combinations in the land in former walk-on quarterback Aidan O'Connell and receiver David Bell. O'Connell has thrown for 2,087 yards and 12 touchdowns and completed 71.6 percent of his passes, and Bell has caught 64 passes for 1,003 yards and five touchdowns.
"They are playing for a chance to go to Indy (for the conference championship game),'' Day said. "They have our attention. They have very, very good players and a very good team.''
Ohio State's last loss in the Big Ten came in 2018 to Purdue, 49-20. The streak has reached 27 straight wins.
"Our No. 1 goal is to win,'' Day said. "That's all that matters to us. We want to play at a high level, and if we don't do that we have to come back and get it fixed. The college football committee might be the only sport in the world where it matters how you win. We can't get caught up in that.''
RUNNING GAME IS A CONCERN
The running game wasn't much better against Nebraska than it was versus Penn State in averaging 3.0 yards per carry in netting 90 yards on 30 carries.
Quarterback CJ Stroud had 13 yards in losses attempting to pass. TreVeyon Henderson led with 92 yards on 21 carries. He lost 5 yards.
Offensive coordinator Kevin Wilson said that must get fixed and quickly.
"It is the time of year in November when you've got to run the ball,'' Wilson said. "You've got to run the ball in the Big Ten. We've got some great playmakers and we'll keep throwing it great. We're doing our best to protect great. But we have to run the ball better.''
Wilson said the offensive line must get better "vertical push'' for that to happen.
"These things are correctable and we're all part of the process,'' he said. "It's concerning. We need to be better. But I don't think it's worrisome that we're not going to get it right.''
Part of the problem has been penalties. The offense had six penalties against Penn State. Most were false start infractions.
Against Nebraska, Ohio State's offense had three holding penalties, one for intentional grounding and another for having an illegal man downfield that was declined in the third quarter.
"We have to be more disciplined,'' Wilson said. "We've shown some flashes that we are. But we are young enough where we've shown some immaturity. I just think it's mental lapses. It's poor fundamentals – hands outside the framework. It's lazy, grabbing a guy. We've had a couple of false starts where they didn't hear the snap count because it was loud.''
Wilson said "there's a lot of muddy water'' and that "there will be a lot of tough sledding'' making corrections with regard to cutting down on penalties and getting the running game going.
The Buckeyes have scored touchdowns on four of their last 27 possessions, and have been bailed out by place-kicker Noah Ruggles making four field goals in each of the last two games.
"You don't win championships kicking field goals,'' Wilson said. "We have to score touchdowns down the stretch.''
Day said that all 11 players have not been in synch in the running game.
"I will tell you that I don't think it's one thing across the board,'' he said. "I think it's one guy being a little off here or another guy being a little off there. We watched the film here as a group we said, 'Look here if that guy makes a block look what happens.' But we didn't. . . we didn't. I think that's all part of the equation this week.''
EWERS MAKING STRIDES
True freshman Quinn Ewers has assumed the No. 3 spot on the depth chart with Jack Miller having been suspended indefinitely for being arrested on a DUI charge early Friday morning.
Ewers would be the starting quarterback for Southlake High School in Texas had he not graduated early.
"He's making progress,'' Day said of Ewers. "I thought coming off the bye that he is working hard and getting better. He's starting to feel more comfortable walking about the facility and he's starting to pick up the offense. He's getting more reps now.''
Miller's suspension is indefinite while the staff gets more information about his arrest.
TO RUN OR NOT TO RUN
Questions have abounded as to why Stroud has not run for bonus yardage when the receivers are covered.
The answer is that Day and Wilson don't want Stroud to get beaten up, especially after he sat out the Akron game with a sprained shoulder.
"I tell people in recruiting that we're not going to run you into the ground and get hurt,'' Day said. "It's a long season. When the time is right, you do it. I believe strongly in that.''
Wilson said Stroud's priority is being patient and waiting for receivers to become open.
"In many situations where there is grass (in front of him), I think he has kept his eyes downfield and looked for viable options,'' he said. "Honestly, there is always the run option with him in some games, but with the shoulder he had we're trying to minimize the hits. He's a very capable runner. I don't think Coach Day has ever told him not to run. We're not emphasizing the run (with Stroud).''
THIS AND THAT
Day said that receiver Garrett Wilson, who did not play against Nebraska because of injury, will resume practicing this week. . . He also said that defensive tackle Haskell Garrett and linebacker Teradja Mitchell were limited against the Cornhuskers because of injuries. . . Bullet Ronnie Hickman and lineman Tyreke Smith were defensive champions, Ruggles the special teams champion and receiver Jaxon Smith-Njigba the offensive champion.