Like a James Bond martini, Ohio State was shaken, but not stirred by a much-closer-than-anticipated season-opener against Akron. But, all's well that ended well for the Buckeyes.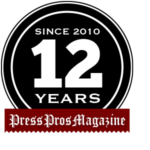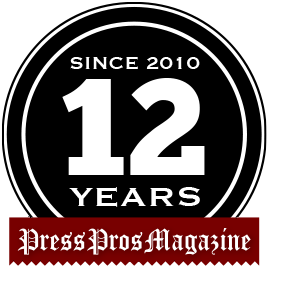 Columbus, OH — When last we left the Ohio State basketball Buckeyes, a game-winning shot clanged off the rim at the end of both regulation and overtime and only the worst NCAA Tournament loss in school history resulted.
So, monumental progress has been made.
Sure, it might not feel like it, with the season-opener in the aftermath of that NCAA Tournament failure against 15th-seeded Oral Roberts not exactly fulfilling the expectations that all is right with the Good Ship Buckeye as it sets sail for 2021-22.
Without Zed Key's lay-in with three-tenths of a second remaining Tuesday at Value City Arena, the hugs and hyperventilation over the basket that vanquished Akron, 67-66, would have been spent consoling partisans crushed by OSU's first loss to an in-state opponent since falling to Dayton in the 2014 NCAA Tournament.
"It was exciting," said Key, a 6-8 sophomore playing in front of a full house for the first time in his career, thanks to COVID restrictions last year. "I couldn't breathe. I didn't breathe through the whole thing. I still can't breathe."
The far-less-than-capacity crowd of 11,947 shared Key's struggle after Akron's Ali Ali sank a step-back, wrong-footed three-pointer with six seconds left to tie the score and draw E.J. Liddell's fifth personal foul.
When the Akron junior sank the accompanying free throw for a four-point play, the biggest Ali knockout since the Thrilla in Manilla loomed large.
After a timeout, OSU raced to midcourt and called another timeout, setting up a final play where Justin Ahrens passed to Malaki Branham near the top of the key.
Branham got free via a screen from Key at the free throw line, and when both defenders took a fateful step toward Branham, Key dropped to the block, took Branham's pass and converted.
"Obviously," we're disappointed," Akron coach John Groce said. "I thought we played well enough to win. Unfortunately, there were some execution things at the end of the day."
Groce, the top Thad Matta assistant whose recruiting stocked OSU's roster with the talent that lost to Florida in the 2007 NCAA title game, and Holtmann were college teammates at Taylor University in Indiana.
In their only previous meeting, in November of 2012, Groce got the victory at Illinois via a three-pointer with 4.4 seconds left to spoil Holtmann's upset bid as the head coach at Gardner Webb.
"They outplayed us, but our guy made a last-second shot to win the game," Groce said. "The favor got returned today. Unfortunately, for us."
Liddell led OSU with 25 points and 14 rebounds, but sat five minutes early in the second half after gaining his third personal.
The Buckeyes scored only four points with him on the bench, allowing Akron to weather a cold stretch of its own and stay within one by the time Liddell returned with 11:31 to play.
It stayed tight from there, with Liddell doing almost all of Ohio State's damage, save for a three-pointer from Branham with 5:30 left.
That seemed to awaken the Buckeyes' top incoming freshman, the state's Mr. Basketball last season at Akron St. Vincent-St. Mary.
His driving layup at 1:27 handed OSU a 63-62 lead, and Key's offensive rebound with 21.8 remaining built the lead to three.
Ali wiped that out, however, with his tying triple and go-ahead free throw to threaten a result that likely would have sent fans into a panic.
"They'll say we started with a heart attack," Liddell said. "…They shouldn't look at this as a downfall or a bad thing. We fought through adversity. It came earlier in the season that we expected, but we want things like this.
"We want to face adversity right now so we can learn from these things and keep moving forward. I'm happy it came earlier in the season. A win is a win/ We're going to learn from this one."
Holtmann — who no doubt could go the rest of his coaching life without hearing the name, Oral Roberts, ever again — has an interesting dilemma to navigate.
The Buckeyes have six players already in possession of their undergraduate degree, and collectively have 1,001 college games of experience on the roster, the most of any Division I team.
But with senior Justice Sueing playing sparingly because of an injured groin, with sixth-year senior Kyle Young trying to recover from a balance issue, and with graduation losses decimating the backcourt, OSU is also a collection of misfit toys at the moment.
"We really need him," Holtmann said of Sueing, who played only 14 minutes. "Without him, Without Duane (Washington), Kyle and C.J. (Walker), we're searching for some other guys, to be real honest."
Bruce Hooley is the Digital Marketing Manager for PressPros and the host of the Bruce Hooley Show on 98.9 FM The Answer. He also hosts the We Tackle Life podcast on iTunes and Google Play.