Twenty years ago I wrote about him as the fullback on Al Hetrick's last Versailles championship team.  Now, Ryan McNeilan is the team doctor, and young enough to still have a feel for competition.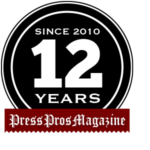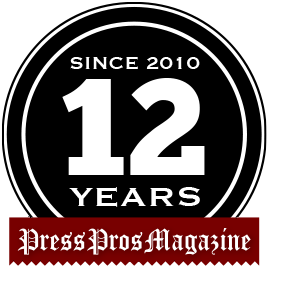 Versailles, OH – He says he's 35 years old.  That can't possibly be.
Twenty years ago – not even – I was writing about Ryan McNeilan as a member of the last Versailles football team to win a state title, and Al Hetrick's last, as a member of the 2003 Tigers.  I remember him playing fullback on that team with Kyle Gehle, Ben Shappie, Bart Schmitz, and others.  I remember Hetrick once telling me that McNeilan was one of the most dependable athletes he'd ever coached, the personification of the term, 'do your job'.
And now?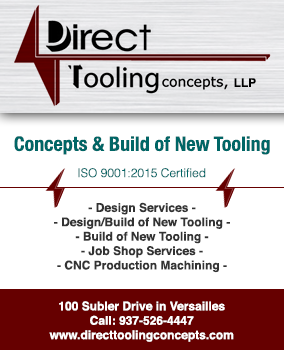 Funny how time, and change, works.  McNeilan is still on the sidelines with Versailles, only now as the team's doctor.  Dr. Ryan McNeilan is an orthopedic surgeon and a member of the Wilson Health Orthopedics staff, in Sidney, dependable as ever, just doing a different job from a different position.
"At times it feels every bit like twenty years,"  he said last week.  "A lot of these kids were born after we won that title in 2003.  They don't have any direct recollection of the last time we won one of these things.  It's crazy to think about."
Does he share the experience of 2003 with the players of 2021?
"I don't."  he admits.  "I try to stay back and stay in my role as a physician, so a lot of the kids…if their parents were around back then they know and remember.  That's how they would know now, not through conversation with me."
A graduate of the Ohio State – undergraduate, medical school, and residency – he did his orthopedic surgery fellowship with the Steadman Hawkins Medical School, in Denver, working with the Denver Broncos and the Colorado Rockies.
Hardly cliche', he's come a long way since those Friday nights at Hole Field two decades ago.
"I remember how close our team was back then.  From top to bottom we had seniors, juniors, and sophomores that were not only teammates on the field, but great friends off the field.  And I think that made the experience more memorable and enjoyable for all of us.  I know we couldn't have done it with just our class, we had contribution from multiple classes – skill positions in the senior class, but a lot of our linemen were underclassmen – Zach Richard, Scott Broerman, Mark Kaiser, Kevin Paulus – we had a nice mesh."
Hetrick's reputation, of course, is still to this day impeccable as a molder of young men, one who taught them not only how to win in football, but life.  McNeilan took full advantage of Hetrick's 'Tigerball' example.
"I wanted to be a constant for my teammates,"  he remembers.  "But you also wanted to live up to and meet the expectations of Coach Hetrick and the entire staff.  I never wanted to disappoint.  There was always something in the back of my mind when they said you can do something.  I wanted to do it to the best of my ability."
Relative, and the quarterback from the 2003 team, Kyle Gehle adds this.
"He's my first cousin, we grew up together, and we're neighbors,"  says Gehle.  "Now he's the team doctor and an orthopedic surgeon, and it takes a special breed to go to school for thirteen years, to have that kind of discipline, and to prioritize things to accomplish what he's done.  But if you're going to pick someone who can do it…it would be Ryan.  Those traits I just listed are the same ones that made him successful in football back then.  He's humble, hard-working, and he'd give you the shirt off his back.  That's the kind of person he is."
More accurately, this will be the 18th anniversary this year of that 2003 26-0 championship win against Cleveland Villa Angela-St. Joe.  And if his medical skills are sharp, McNeilan's memory of details from that game are just as sharp.
"Several big plays," he recounts.  "Kyle had a big play, Ben (Shappie) had a couple of big touchdowns.  And defensively we shut down an offense that was very highly touted.  There's a lot, but those were the big things that I remember when I walked away from that game.
"I still get the itch to compete,"  he adds.  "My role on the sideline today is very different, but the player inside of you never leaves.  It's great to be there, and it's great to rekindle that fire a little bit.  It's great to be around the kids and do what I can do to help a program that did so much for me – mental toughness, and the value of teamwork.  What I learned from that experience was discipline, accountability, and being able to push yourself beyond where you think you can go.  As far as teamwork, I now have to fulfill a role as a leader with what I do, but there's no way I could do it without the people around me, from medical assistant, to physician assistant, to scrub techs in the operating room…it's an orchestra that requires a ton of coordination from every level of that team.  You have to have that to make the outcome the best that you can make it."
That thing we talk about concerning high school sports, and how the lessons learned, and habits follow you through life?
Can you hear any of that in the words of Ryan McNeilan?
Well done, Al Hetrick.
To this day…he's determined not to disappoint.