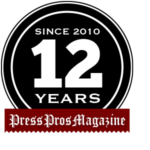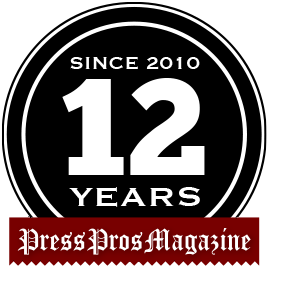 Year Five of the Chris Holtmann regime starts with a scheduling favor to an old friend and a challenging non-conference schedule aimed at getting the 17th-ranked Buckeyes ready for a rigorous Big Ten.
Columbus, OH — Things have been salty between Ohio State and the University of Cincinnati for the better part of 60 years, and the fences aren't getting mended any time soon with the two schools locked in a spitting match over each other's worthiness for the College Football Playoff later this season.
Into the firing line of that spitting match walked OSU head basketball coach Chris Holtmann on Monday, however inadvertently, in discussing his team's opening opponent Tuesday night in the University of Akron.
"This is the toughest home opener we've had in our four-plus years," Holtmann said.
Wuuuuut?
Only two years ago, the Buckeyes started with what Holtmann afterward called "a good old-fashioned rock fight" in taking down UC, 64-56, a year after opening the Bearcats' renovated arena and spoiling that party with an upset victory.
As surely as those back-to-back Ohio State wins in the series did nothing to appease OSU loyalists who've hated Cincinnati since it defeated the legendary Lucas-Havlicek-led NCAA 1960 champions in both the 1961 and 1962 title games, anything Holtmann says now will assuredly be spun as some salvo toward UC as it jockeys with the Buckeyes for playoff position.
What's closer to the truth is that Holtmann innocently, innocuously, and quite transparently inflated the Zips to get his team's attention and compliment Akron coach John Groce, a former college teammate from Taylor University.
Groce hired Holtmann as his first assistant at Ohio University in 2008 and they had two successful seasons together, with the Bobcats reaching the NCAA Sweet Sixteen, before Holtmann left to begin his head coaching career at Gardner Webb.
Their trajectories have traversed since then, with Groce — the recruiting architect of the Greg Oden-Mike Conley class at OSU while on Thad Matta's staff — getting his shot at Illinois in 2012 for five seasons.
He landed at Akron after getting fired in 2017, the same year that Holtmann found his way to Columbus a few months later when OSU tardily fired Matta.
"I obviously have a personal close relationship with John," Holtmann said. "He's a dear, dear friend. Our families are close.  These are difficult games. They sound good when you schedule them, but they're not as good when you look at the quality of the team that they are."
Akron went 15-8 last season and is picked fifth in the Mid-American Conference preseason poll, with guard K.J. Walton the only Zip picked to make all-conference, as a second-teamer.
Clearly, Holtmann is seeing what he wants to see from his former teammate, who will join him tonight pre-game for a ceremony with Taylor alumni to honor their coach, Paul Patterson, who died this fall from complications with Alzheimer's Disease.
The Buckeyes, picked No. 17 in The Associated Press poll, return nine players from last season's 21-10 team that finished runner-up in the Big Ten Tournament and captured a No. 2 NCAA seed before losing in the first round to No. 15 Oral Roberts.
Two of those veterans, Justice Sueing and Kyle Young, may not play against Akron or may have only limited minutes as they work their way back from respective injuries.
Down two starters, most teams would be thin on depth, but Ohio State has ample options thanks to its experience, the arrival of graduate transfers Jamari Wheeler from Penn State, Joey Brunk from Indiana and Cedric Russell from Louisiana University and the arrival of Ohio Mr. Basketball, Malaki Branham.
The Buckeyes will be playing their first game in front of a full-to-mostly-full house since March of 2020, when COVID 19 cancelled the Big Ten Tournament and the NCAA Tournament, introducing limited crowd measures for all of last season.
"We're excited," sophomore center Zed Key said. "We're champing at the bit. If the game were today, it would be even better."
Expect Key, Wheeler, junior E.J. Liddell and senior Justin Ahrens to start, with Meechie Johnson or Branham rounding out the lineup.
Wheeler's defensive excellence is something Holtmann felt OSU lacked last season, and his experience is a welcome addition given the youth in the backcourt with both C.J. Walker and Duane Washington no longer on the roster.
Akron is the first of three opponents in seven days, with the Buckeyes getting Niagara on Friday and Bowling Green on Monday before a monster test at Xavier on Nov. 18.
The trip to the Cintas Center and non-league games with Duke at home, Seton Hall in Florida and Kentucky in Las Vegas show the difference between Holtmann's bring-it-on attitude toward non-conference scheduling and Matta's, which was geared to getting his team to January with zero or one loss.
Holtmann stuck to that strategy despite getting heat for the Oral Roberts loss, risking further grumbling from the fan base should OSU lose a few because of the long-term benefit of challenging his team.
"Maybe you start the season (with an easier schedule) and get your guys confidence," he said. "It's a new year. You want to present some challenges in front of your guys. You're right, we're certainly playing a team that could challenge us, could beat us. I think your scheduling (philosophy) moving forward (is), how do we best prepare this team for what is coming. And that's why we scheduled (Xavier) and the other tough games we have coming up, as well."
Bruce Hooley is the Digital Marketing Manager for PressPros and the host of the Bruce Hooley Show on 98.9 The Answer. He also hosts the We Tackle Life podcast on iTunes and GooglePlay.