Many teams fear the relentless, ruthless damage done by an option offense, but Versailles showed no such vulnerability in unleashing its own array of weapons on Carlisle in a regional semifinal walkover.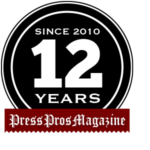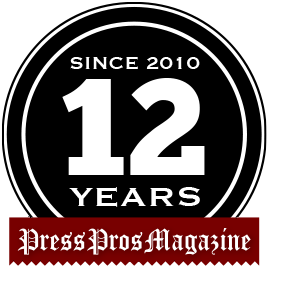 Versailles, OH — The blunt-force allure of an option offense is its numbing erosion of an opponent's will, worn steadily away in repetitive increments by the collective toll of its various elements.
Rotating backs, plunging with steady and incremental advances, eventually collapse the defense's desire and overwhelm it with equal parts precision and persistence.
That was fifth-seeded Versailles' concern Saturday night against No. 13 Carlisle, as it was likely No. 4 Reading's last week when the Indians went there and pounded out a 34-23 upset.
That works against teams unconvinced of the collective toll toughness exacts in the trenches, but Versailles showed Saturday — as it did a long time ago — that it's no slouch at inflicting simple, surgical submission.
The Tigers did it to the tune of six state championships under the legendary Al Hetrick, and current head coach Ryan Jones' charges will have a say in who takes home this year's Division V crown after their 34-8 victory over Carlisle in a Region 20 second-round game at H.B. Hole Field.
Although Jones doesn't run the option, he prizes multiple backs and physical dominance at the point of attack, which heartens the locals who've long yearned for a return to the Hetrick era's Tigerball superiority.
Getting rushing touchdowns from four different players, plus a game-breaking TD pass right before halftime, should keep fans pretty happy for the next week as they contemplate an upcoming regional semifinal matchup against top-seeded Cincinnati Taft (9-2).
"We were able to pound it a little bit and that's a testament to the offensive line and blocking them," said Jones, whose team is now 11-1. "I think we were able to wear them down with good hard running and Tigerball."
Jack Osborne led the way with 15 carries for 129 yards, including a 29-yard, third-quarter touchdown.
Osborne did most of the work on Versailles' game-opening drive that covered 60 yards in 12 plays and consumed 5:17, ending in Landon Henry's three-yard run.
It stayed 7-0 until late in the half when the Tigers broke it open with two more scores in the final 2:10.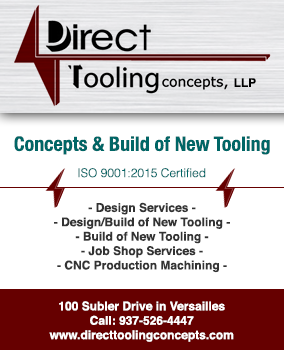 The first came via an improbable 21-yard touchdown pass from quarterback Carson Bey to Noah McEldowney on fourth-and-11.
Bey hoped to find McEldowney at the first-down marker, but Carlisle's coverage took that way as its rush closed in. That forced Bey to break off his roll to the right, veer back across the field to the left, only to turn back again and see his receiver free in the end zone.
"That's not how we had it on the drawing board," Bey said.
"When I saw Carson start to scramble, I went the other direction," McEldowney said. "Then he scrambled again, so I flipped around and he found me."
Option teams prefer not to play from behind, so the resultant 14-0 deficit was significant in light of Carlisle getting the second-half kickoff.
But by then, it trailed, 21-0, thanks to another Versailles TD after its defense forced a punt with 1:18 left in the half.

Defensive tackle Brayden Keihl broke through and smothered the punt at the 23-yard line, setting up a three-play drive that grew off Bey's 12-yard run and ended with his two-yard plunge.
"I was expecting to have to dive to block it, but it was right there and actually knocked the wind out of me," Keihl said. "Thankfully, we were able to put it in and demoralize them a little bit."
Carlisle coach Scott Clodfelter admitted as much.
"We were right in it with a few minutes left in the half, but instead of it being 7-0, it's 21-0 and now that's an issue. They played really well up front all night. We just couldn't stop them, Their offense was really good. They're unique, how they operate. They just whipped us up front."
Osborne broke free for his touchdown with 5:31 left in the third, and senior Gabe Thompson ended another long Versailles' march — this one 72 yards in 15 plays — with 6:37 left.
"We knew they wanted to come out and run the clock and cut our possession time," Bey said. "Getting a touchdown with a long drive on our first possession was huge, and then we sort of took control right before the half. I think we sort of beat them at their own game."
And, having done that, and despite a late 60-yard Carlisle touchdown to spoil the shutout, Versailles had the luxury of incurring an unusual, intentional penalty.
With 56 seconds left, the Tigers lined up offensively in what everyone knew was an illegal formation, in that it featured 18 players along the line of scrimmage — Jones' 18 seniors playing their final home game.
Because all post-season games at the regional level and beyond are on neutral sites, Versailles will be on the road next week against Taft, a 21-7 winner over Springfield Shawnee.
"That'll be interesting," Jones said. "They do some similar things to what Carlisle does. I know they have a lot of speed and that they're a good team. They're the No. 1 seed. It'll be a big challenge."
Bruce Hooley is the Digital Marketing Manager for PressPros. He hosts the Bruce Hooley Show on 98.9 The Answer and the We Tackle Life podcast on iTunes and GooglePlay.