Marion Local amassed 422 yards of offense and spread it around, while the defense looked in championship form, holding Fort Loramie to just six points – nearly perfection.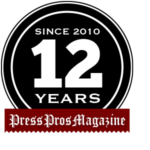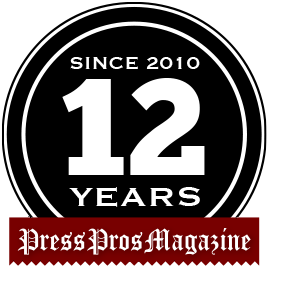 Maria Stein, OH – Marion Local coach Tim Goodwin wasn't just being cordial, or patronizing, when he said that this was his time of year, following Marion's 42-6 win over Fort Loramie in a Division IV regional quarter-final game Saturday night.
Oh no, he meant every word of it.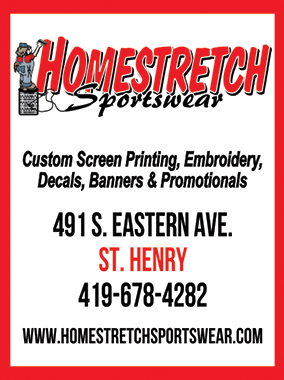 And running back Dylan Fleck, who carried the football just five times to accumulate 89 yards and four touchdowns rushing, was talking that same language when he said his goal, and the Flyers' goal, was "perfection".
So it's no irony, really, that the Flyers played as close to perfect as you could ask in a one-and-done scenario, rolling up 422 total yards, and getting production from just about all their principals to knock the beleaguered Redskins out of the playoffs and send them off to basketball.
Beleaguered?  Loramie finished the season with a 5-7 mark, and likely led all Division VII teams in frustration, considering the number of close losses they suffered.  They had illness and injuries…and literally went through a set of bus tires by driving all over Ohio to play as an independent.  Still, Spencer Wells' kids played tough football, beating Division II Sidney and state-ranked Lima Central Catholic in the waning weeks of the season…and posed a serious threat to a team like Marion should it be so careless as to take that 5-7 record lightly.
But perish that thought.
"We had it taken away last year…."  said Goodwin in his post-game remarks, referring to the surprise loss to New Bremen in the regional semi-final round that ended their season.  And now…he's appreciating each game as if it's an endangered species.
On the second play from scrimmage, quarterback Peyton Otten broke containment and streaked up the sideline for 77 yards and a touchdown to give Marion a quick 7-0 lead…that is, on the second snap of the game!
Four minutes later, safety Tate Hess picked off Loramie quarterback Caleb Maurer and returned it 80 yards for a 'Pick Six' score. A two-point conversion after a Redskin penalty on the extra-point try made the deficit 15-0.
Maurer was game, though, and Spencer Wells realized that Loramie had to throw the football to have a chance…so Maurer hooked up with teammate Logan Eilerman for 22 yards and a highlight catch and score at the 10:52 mark of the second quarter to give the Redskins life.  After a missed extra point try – a two-pointer – Loramie was back in a competitive position.
Marion Local occasionally giveth, but more often taketh away.  It took the Flyers exactly 56 seconds after the Eilerman score for Dylan Fleck to bust through the line of scrimmage and romp 56 yards for the first of his four touchdowns on the night…22-6!
Four minutes later, at 5:59 of the second quarter, Fleck scored from three yards out to extend the lead to 28-6.
Marion's defense got the ball back in the hands of the offense within three minutes, and after a beautiful over-the-shoulder catch by Brady Ronnebaum of an Otte pass to provide first-and-goal from the three, Fleck scored again, his third, to make the halftime score 35-6.
The lone score of the second half, of course, belonged to Marion and came just moments into the third quarter when Fleck scored his fourth touchdown from 22 yards to cap things.  That started the running clock, and a more merciful succession of things as both teams subbed and concluded play with Marion moving to next week's regional semi-final round.
Afterwards, Dylan Fleck spoke about the obvious confidence his team displayed with its play…from the opening score.
"We're playing with a lot of confidence because we've haven't lost yet, and we'd like to keep it that way," he said. "Just keep working, keep going, keep putting in the time…try to be perfect."
Nothing in their preparation is routine.
"Our goal is to be as perfect as we can be,"  he added.
Perfection, of course, is hard to achieve, but………
"We try,"  said Fleck with a smile.
Tim Goodwin, himself, seems particularly resolute in preparation, given that so much is at stake.  And without saying as much, the memory of how last year ended is all the motivation an 11-time champion needs.
"We play with confidence because of our schedule,"  said Goodwin.  "We're accustomed to having other teams do things.  Our kids aren't going to get discouraged.  We just have to keep fightin'."
And they could get discouraged, having lost their top two running back to injury, mid-season.  But next man up is in full bloom, and hardly a cliche' with the Flyers.
"Dylan Fleck really ran well tonight, and we're fortunate to have depth.  You never know what can happen.  We didn't think we'd lose our two top running backs, but we've got a quarterback that can run so it's actually not a bad combination…with those two guys (Darren Meier and Fleck) running inside, and Peyton running outside.  And we still have enough passing game to keep teams honest.  There's a lot of ways you can be balanced."
And to the question of business as usual?  Marion being just three games away from a potential trip back to Canton?
"You can't take it for granted, because every year is different and every team is different.  Just like last year when it got taken away from us…we don't want that to happen.  It's fun to coach when you've got kids that you can do different things with."
It's fun to coach when you still have the motivation.  And was there any question Saturday night about Marion Local's motivation?
About all systems being 'go'?
In a conference that still has five teams – Marion, St. Henry, Coldwater, Versailles, and Anna – alive and playing their best football…no one wants to be the next to step down.