Carson Gresock rushed for 252 yards and four TDs as the Golden Bears won a rematch with red-hot Reynoldsburg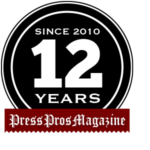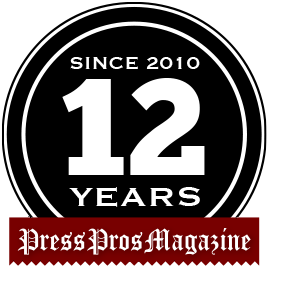 Upper Arlington, OH — In preparation for a highly-anticipated rematch against Reynoldsburg in a Division I regional quarterfinal Friday, some of Upper Arlington's players had mixed feelings about studying film from the season-opening matchup, an epic 42-41 come-from-behind win by the Golden Bears.
"Of course, we watched some film as a refresher, but a lot of us chose not to watch too much," senior defensive back Doak Buttermore said. "It's a little tricky when you're talking about a game that happened 11 weeks ago. Both teams have changed a lot over the course of the season. Although that win might have been a springboard to what we've been able to achieve this his year, there was a lot of stuff from the first game we didn't exactly want to re-live again."
One thing that certainly captured UA's attention in the first meeting was Reynoldsburg's big-play potential, featuring Division I-bound senior quarterback Dijon Jennings and speedy receiver Markez Gillam.
With that in mind, the Golden Bears coaching staff devised a bend-but-don't-break game plan, often keeping seven or eight defenders back in zone coverage to guard against big plays. Over the long haul, the approach paid dividends as top-seeded UA stymied ninth-seeded Reynoldsburg 31-12 at Marv Moorehead Memorial Stadium, setting up a juicy semifinal meeting against New Albany in battle of 12-0 teams.
"In a lot of ways, it was a reversal of the first game when we had to come from behind to win," UA coach Justin Buttermore said. "We did a lot of things differently, especially on defense. The emphasis was to prevent big plays, notably helping out on (covering) Gillam. In doing that, we gave them a lot of room to run, but in the long run, we executed well enough and showed the discipline needed to come out ahead."
Jennings, who came in with 2,158 yards and 23 touchdowns passing with only four interceptions, was kept in check by UA. He completed 14 of 21 attempts for a season-low 96 yards with two TDs and an interception. And as for Gillam, a Tyreek Hill look-alike who had amassed some 1,673 all-purpose yards, he was limited to one catch for eight yards and one kickoff return for 18 yards.
"They had so many great athletes, out biggest challenge was we absolutely had to hustle to the ball on every play," Golden Bears senior linebacker Carter Brock said. "Not only does that quarterback have a big arm, he can scramble really well and with us playing so much zone, he had big lanes to run in. We had to close those lanes as quickly as we could."
One thing didn't change from the first go-around: All-Ohio running back Carson Gresock feasted on the Raiders' defense. The 5-foot-10, 220-pound senior rushed for 252 yards on 28 carries with four touchdowns.
Gresock went for 382 yards and four touchdowns in the teams' earlier meeting.
Just when Reynoldsburg had cut a 17-0 deficit to 17-12 with an 11-play, 80-yard scoring drive to open the third quarter, Gresock delivered a gut punch on a second-and-28 play with an 81-yard TD run down the sideline, outracing everyone in the speedy Raiders' secondary.
"It was a wide zone play and I was able to get through the first wave and break it," Gresock said. "That play was huge. I think it really shifted the momentum."
Said Justin Buttermore: "As the game developed, we were starting to control the line of scrimmage and he's going to get the call more. If you feed Carson enough times, he's going to bust one or two every game. That long one really got us out of a hole."
Gresock hiked his season totals to 2,093 yards and 32 TDs. He hit a second home run of 52 yards midway through the fourth quarter to seal the outcome. He also scored on runs of one and five yards.
"We shut him down pretty well in the first half, but that kid is just too good to keep down for long," Reynoldsburg coach Buddy White said. "He's that good. That first long TD was huge. I give them all the credit in the world. They were better than us tonight. I just wish we could have cut down some of those big mistakes in the red zone or it might have been a lot closer. I wish them well. I hope they go all the way."
Reynoldsburg (5-6) did rush for 206 yards and controlled time of possession roughly 29 minutes to 19, but bogged down in the Red Zone three times, failing on fourth down twice and missing a short field goal.
"We wanted to make them drive the ball and prove they could go the length of the field on us," Doak Buttermore said. "In the first game, we gave up jump ball after jump ball to them. We weren't going to let that happen to us again."
The Raiders opened the season 0-4 but closed on a tear, losing only to Pickerington Central (28-20) before whipping Hilliard Davidson, 34-3, in a playoff opener.
Buttermore had nine tackles, two for loss, and Brock had a key interception deep in UA territory, along with a pick on a two-point conversion attempt.
Both players came from Granville with Justin Buttermore when he took over as UA coach in 2020. The Golden Bears went just 3-5 last season, but lost a handful of close games.
The Golden Bears haven't had a team like this since 2001 when they won the state title with a perfect 15-0 mark.
"It's a one-game-at-a-time approach and the next game is going to be another big one," Gresock said of the clash with New Albany, which ended the season ranked seventh in Division I, three spots behind UA.  "I can't wait to spend another week with these guys."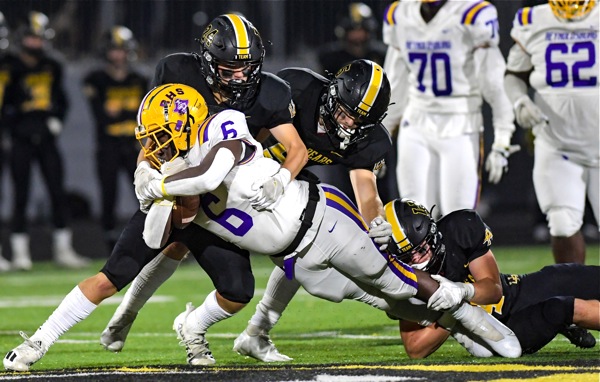 Reynoldsburg's Zion Jackson-Wilbourne (6) gains ground while Upper Arlington's Kuyper Lashutka (24) and Asher Hamilton (5) make the stop.