Liam Poronsky threw for 229 yards and three touchdowns, leading Tippecanoe past Alter by a count of 37-28 in Friday's Division III, Region 12 quarterfinal.
By Colin Foster for Press Pros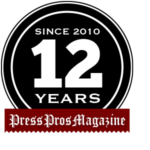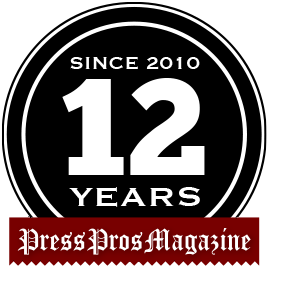 Tipp City, OH – Tippecanoe quarterback Liam Poronsky took his game to the next level Friday night.
His playoff performance is one of the main reasons why the Red Devils are headed to the next round.
It was back and forth, and big plays were in abundance. In the end, Tipp made enough plays to defeat Alter in a slobber-knocker of a football game. Poronsky and the pass game were too much to handle.
"It was a career night for (Poronsky and his receivers), at least from what we've seen," veteran Alter coach Ed Domsitz said. "They played at a championship level, and they get to go on."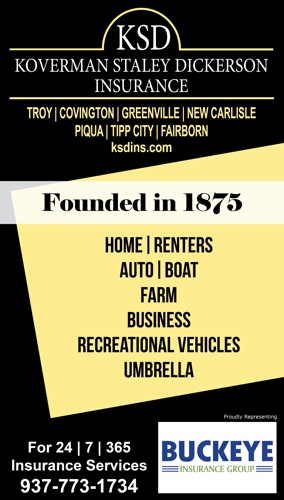 Domsitz knows a thing or two about championship-level football, having won a few state titles with the Knights. Tipp can officially declare itself a championship-caliber team with a few more wins.
There's work ahead, but that doesn't mean they weren't celebrating the win. It was, after all, Tipp coach Matt Burgbacher's birthday.
"My wife asked me a couple of days ago what I wanted for my birthday," Burgbacher recalled. "I said, "Honey, don't spend a dime on me. All I want is the boys to get that 'W.' That will be the best birthday present I've ever had.' They did it. They delivered."
Poronsky and his receivers delivered in particular.
Gavin Garlitz, Zach Butera and Jason Rindler were a thorn in Alter's side all night on third down. But Alter running back Chase Stone and future Ohio State Buckeye CJ Hicks caused problems for Tipp, too.
After halting Tipp's opening drive at midfield, Alter used only running plays to cover nearly 70 yards for a touchdown. The Knights rotated carries between their bruiser, Antonio Murphy (5-foot-10, 245-pounds), and speedsters Stone and Hicks, a senior Ohio State defensive committ who stands 6-4 and weights 215.
Stone did the bulk of the damage, amassing nearly 40 yards before scoring a 1-yard touchdown … more to come from him later.
Tipp responded with a TD.
Poronsky got cooking. He hit Garlitz for a 27-yard pass play into Alter territory. Facing a third-and-12 later in the drive, Pononsky delivered a perfect strike to Garlitz for a 45-yard score.
After that, Tipp's defense held tight on a third-and-2 near midfield and forced a punt.
Again, Poronsky came out firing strikes.
He completed three third-down passes on the drive — a pair to Rindler and another to Garlitz. Later, Butera caught a 40-yard beauty of a ball from Poronsky for a 13-7 lead with 3 minutes left to spare.
"We saw a lot of man coverage, and our athletes just made a lot of great plays," Poronsky said. "I just put it out there and let them work."
"They made the plays," the Alter coach added. "They were hitting those out routes on the spread-out passes. With our defense and trying to contain their rush — they like to run the edge — we were playing more man than anything else. We got burnt deep early a couple of times, and that plays a role in how you're going to cover the ballgame."
An offside call led to Tipp electing for a 2-point conversion try, which was stuffed. But momentum was riding even higher after Tipp forced a three-and-out. However, the momentum was crushed moments later when Alter's punt hit a Tipp player and was scooped up by the Knights 36 yards from the end zone.
Quarterback Gavin Connor scrambled for a 26-yard pickup, then followed with a TD run. A good extra point gave Alter a 14-13 lead.
Alter had the ball at midfield in the ensuing drive after halftime, but Stone was drilled and coughed up the ball. Garlitz recovered at Tipp's own 40-yard line. Poronsky followed with another key third-down conversion, this one to Rindler for 12 when they needed nine. Cayd Everhart rushed for 17 yards before later scoring from four yards out.
Stone eventually made up for his little hiccup in a big way. He put Alter back in front with an explosive 45-yard touchdown run.
But Tipp marched back down the field, and Poronsky sent Tipp back ahead with a 12-yard touchdown toss to Butera. The key plays on that drive were a third-down conversion to Garlitz and a 34-yard keeper by Poronsky.
But it took Alter just one play to regain the lead.
Stone took a handoff 65 yards for a touchdown on his way to a 191-yard night.
Tipp went three-and-out on its next series. Alter was later facing a third-and-short in its own territory when Connor's pass attempt was behind the mark to Hicks. Tipp intercepted the deflection, but an interception by Hicks later ended the Red Devils' offensive threat.
The Tipp defense proceeded to force a three-and-out, and Tipp's offense marched right back down the field by mixing the pass game with the tough-running Everhart. Hicks had the potential game-saving interception go through his hands, just before the go-ahead 32-yard field goal by Jackson Kleather with 5:03 left in the game.
Tipp would force a punt on Alter's next possession, but had to punt after stalling on offense. Alter got back the ball at its own 24-yard line. On the first play, Connor's pass attempt deflected off of his intended target and into the hands of Rindler.
On Tipp's next offensive play, Everhart slipped through a tackle at the line of scrimmage and ran 34 yards to paydirt.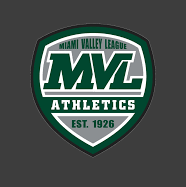 "It was just great execution there at the end of the game," Burgbacher said. "We knew they were a tough football team. I don't care if they were 6-5 — that don't mean squat. We knew we were going to get a test tonight. This is a huge win for our program moving forward."
Per usual, fireworks shot off from a distance after Tipp's win. The student section huddled around the team as Burgbacher addressed his guys post-game.
Everhart finished with 117 yards rushing, and Garlitz tallied eight catches for 133 yards. Up next for Tipp is a rematch with Bellbrook, which won the Week 1 contest 24-14. Bellbrook defeated Wapakoneta 42-35 on Friday.
"They've gotten better. I think we've gotten better," Burgbacher said. "It's going to be one of those games a lot like tonight. It might come down to who has the ball last. But we're going to enjoy this one.
"Our kids earned this," he added. "It's been a great season so far, and we've got great kids. Us coaches are selfish because we just want to spend time with these kids. We've got another week with them. That's all you can focus on."