Bill Nees called it trench warfare.  But senior Jasiah Medley may have had the most impactful game of his career in a physical, thrilling 17-13 regional quarter-final win over Cincinnati Withrow.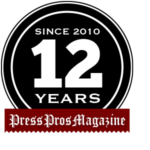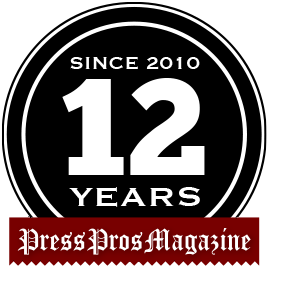 Piqua, OH – Piqua coach Bill Nees has won all kinds of football games, and won them in all kinds of fashion.
Friday night he won one 'old school', a physical, close-fought game with Cincinnati Withrow in the Division II quarterfinal at Alexander Stadium that took forty five of the forty eight minutes to decide;  and took a departure from Piqua's season-long privilege of scoring at will, and irrelevant second halves.
They had to work for it. And now it's on to the next round after a 17-13 victory.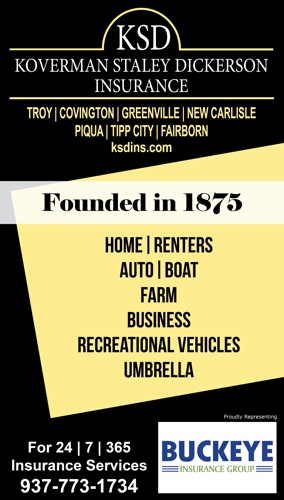 The defense bailed out the offense.
And the offense – that artist previously known as Jasiah Medley – came up big at the end, and just in time, when time was running out and only big would do.
Withrow, a team out of the Cincinnati Metro Conference, was known to be athletic.  What wasn't so known was their ability to take, and deliver, a punch.  The Tigers turned out to be more than capable…in both regards.
Running back Ty'aris Stevenson was a handful, carrying the ball just 15 times for 125 yards and an 83 yard touchdown.
And defensive end Joshua Lukusa, 6'5 and 240 pounds, turned out to be fast enough, and physical enough, to literally shut down Piqua's outside running game.
"He was a beast,"  said Jasiah Medley afterwards.  "He took the outside away, and he's going to be going somewhere to play."
Forced to run inside, to be patient without the home run play that they'd feasted on throughout the season, Piqua had to adapt – run inside, be patient, and make the most of that one opportunity when it came.  And it finally did…8 minutes and 10 seconds into the fourth quarter.
The Indians struck first, however, in pretty much typical fashion.  At 7:30 of the first quarter they capped a ten-play drive with a 17 yard Medley run that was called a touchdown, but might not have been as the ball popped out as Medley neared the goal line.  It was called a touchdown, however, and Jackson Trombley's extra point put the Indians out ahead, 7-0.
Six minutes later the Indians mounted another drive, but couldn't punch it in the end zone as the Withrow defense took away the perimeter runs and forced the Indians to get tough yards between the tackles.  They stalled on the Withrow 15 yard line and Trombley scored on a 32-yard field goal to put them ahead 10-0 with 1:29 left in the first quarter.
On the ensuing possession Withrow showed just how dangerous, and athletic, they could be.  From their own 17 yard line they caught Piqua in a blitz and running back Ty'aris Stevenson got to the corner, turned upfield, and outran the Piqua secondary to the end zone – 83 yards and a score to cut the deficit to 10-7 at :46 seconds left in the quarter.
The Tigers defense clamped down again on the Indians effort to get wide and turn it upfield, forcing Medley to pick up yards three and four at a time and into the teeth of the Withrow pursuit.  They exchanged punts for much of the second quarter.  But with 45 seconds remaining, and on third down from deep their own territory, quarterback Antwonez 'Nez' Fant rolled right, drew the Piqua pursuit with him, then threw back across the field for a 74 yard completion to teammate Timothy Pope who went out of bounds at the Piqua 3 yard line.  Two plays later Stevenson crossed the yard line from three yards out as time expired to give Withrow a 13-10 halftime lead.
"They had 170 yards in the first half, and a 140 of them were on two plays,"  said Bill Nees afterwards.  "Outside of those two big plays I thought our defense was great, and that's all we preach – big plays and no penalties.  And we had the two big plays and a decent number of penalties on offense.  Once we cleaned things up in the second half I thought we were able to get some momentum."
Knowing that Withrow was capable of the big play, and power football with a little trickery on the side…that defense was magnificent in the second half.  Withrow got the opening kick, got a first down, and had to punt, a pattern that would repeat itself.
Conversely, the Tigers continued to deny the big play to Jasiah Medley and Piqua's other outside speed, while quarterback Brady Ouhl would be just long and out of reach on three or four pass attempts, trying to make the Withrow secondary honor their ability to throw over the top.  Ouhl would finish the game 7 of 16 for 79 yards.
After a scoreless third quarter, they traded possessions in the fourth until the 10:00 mark when Ouhl finally connected on third down and long up the sideline to Medley out of the backfield.  On a cold night the ball came out funny, floated a bit and was underthrown;  but  just enough for Medley to shield himself from Withrow defender Zion Shaw and haul in the 32-yard completion and run to the 11 yard line before being brought down.
"I could tell that it was underthrown, so I turned around and came back to it," said Medley.  "Their safety played it well, I was just able to get to the ball on him."
On the next play from scrimmage, at 9:40, Medley finally got some running room off right tackle and danced into the end zone.
"They had blitzed a safety all night and we hadn't seen a safety blitz all year,"  said Medley.  "That time there was no blitz.  It was great!"
Withrow had plenty of time to answer, but the Piqua defense began to play with more instinct, having seen the Tigers operate for three quarters.  Again they exchanged possessions as the clock ran down under five minutes, and with 3:50 remaining in the game Withrow got the ball for what turned out to be their final time, and on their 38 yard line.
On the first play they gave the ball the Stevenson, who headed to the sideline and upfield with blockers in front of him.  Only, Piqua linebacker Sam Schmiesing sniffed out the play and ran him down from behind, making the tackle for a two yard loss.
"They had been running that all night.  It was just a sweep trying to get to the edge,"  said Schmiesing.  "I kinda' had it in the back of my mind.  I just followed the back, we practice that tackle every week, and it happened to be a tackle for loss."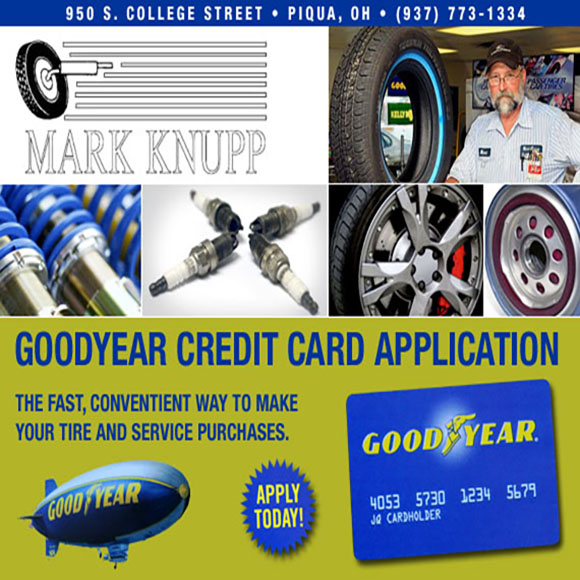 But a loss that got Withrow off schedule, and after two more unsuccessful attempts to beat the sticks they had to punt the back to Piqua.  Needing just a first down to milk the clock down, the Indians turned to Jasiah Medley.
"It was tough to run inside because they had that safety blitz all night,"  he said afterwards.  "That was the most physical game we've played and I'm going to feel it until Tuesday.  Plenty of ice baths."
For the night Medley rushed 28 times for 135 yards and two touchdowns, and caught five balls for another 65 yards.  Combined, he accounted for 200 of Piqua's total of 244 yards.  Piqua's defense held Withrow to 232.
"We had our hands full with their offense,"  said Nees.  "And they took the outside away on defense so we kinda had to prod on offense.  Actually, in the second half we just started automaticing some things.  We'd see where they lined up and just automatic away from some of the things they were doing well.  It worked out well.
"Jasiah Medley earned his money tonight.  And everybody on defense earned their money tonight, too.  They took on some double-teams, took some kickouts on…that was some serious trench warfare right there."
It was, without question, the biggest physical challenge the Indians had had all year, and they met the challenge.
"We had not been in that position this year (trailing at halftime), and they had only been in the position once,"  added Nees.  "So it was kinda' like which team was going to react good on this. It was interesting to see which team would come out.  Both teams were fantastic tonight."
Withrow bows out with a 9-2 mark for the season.  Piqua (11-0) moves on to play Edgewood next week at a yet-to-be-determined site.  Edgewood blasted Stebbins Friday, 52-15.
Jasiah Medley will get his ice between now and then, and the Indians at last have answered the question of how they would answer a challenge from someone as athletically gifted as they are – someone their own size.
From this point on the challenge is to get one size better.