Playoff losses always hurt, but one-point defeats sting longer and more painfully than any other, as Milton-Union can attest after a 13-12 battle with Eaton.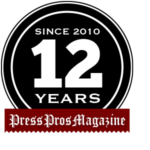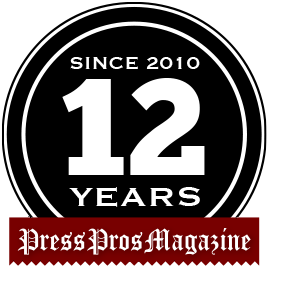 The compliments flowed freely throughout the season as Milton-Union pounded past 10 of 11 opponents and powered to the inaugural title in the reconstituted Three Rivers Conference.
Most of that attention fell understandably on the Bulldogs' offense, a bruising attack built upon the pillars of physical running backs Michael Elam and Blake Neumaier, seasoned with the lightning speed of flanker Blake Brumbaugh's jet sweeps and end arounds.
Everybody loves scoring, and Milton could do that with the best of them, but all the while head coach Bret Pearce relished a defense that pitched four shutouts and allowed less than a TD on average every game.
That unit nearly delivered the seventh-seeded Bulldogs an upset of No. 2 Eaton on Friday night, holding the once-beaten Eagles to zero points after two early turnovers at the Milton 34 and later after a first-and-goal series inside the 10-yard line.
But despite that stalwart effort, which limited Eaton to a season-low in points, Milton's defense this time didn't get its customary support from the offense in a 13-12 defeat the Bulldogs will have difficulty shaking as the playoffs proceed to the regional round.
"We had a lot of guys who really played hard," Pearce said. "Anyone who watched, they can fault a lot of things, but it won't be the effort of our kids. Anyone who saw the game knows our kids played hard."
Without resilience in the face of adversity, Milton would have been run off the field in the first quarter after Eaton intercepted two of quarterback Nate Morter's first three passes inside the 35.
Penalties and a heavy pass rush forced a punt after the first turnover, and a stand that induced a missed 41-yard field goal stopped the second.
Such gift-wrapped chances don't come often in the playoffs, and Eaton's squandered opportunities enlivened Milton's offense to drive 76 yards in 15 plays to a 6-0 lead.
Without Elam for a second straight week, unable to go because of an injury suffered in the TRC-clinching win at Riverside in the regular-season finale, Neumaier shouldered the inside burden alone.
His bruising forays between the tackles, and Brumbaugh's nifty navigation of the edges, allowed the Bulldogs to move smartly and face only one third down before Neumaier banged across from the two-yard line.
The Bulldogs defense held again when Eaton drove to the 17, with Cooper Brown and Keris Thwaits obliterating a third-and-two rush for a two-yard loss.
Brumbaugh swept off the edge to block a subsequent 42-yard field goal attempt, and off Milton went again to double its 6-0 lead.
Morter hit Jordan Foose on a streak route between the seam of Eaton's zone for 18 yards on third-and-six, the Brumbaugh high-pointed a 29-yard throw at the Eagles' four.
When Neumaier bowled in virtually unimpeded on the next play, a comfortable win beckoned.
But, as occurred after its first touchdown, Milton failed to connect on the point-after. Kicker Mason Grudich, who swept his initial try just left of the upright, this time had no chance after an ill-timed snap and placement allowed Eaton to block the attempt.
Mistakes, even as small as one-point mistakes, can loom large, and Eaton made the failure seem larger when it drove 79 yards in the half's remaining 2:15 to score on Theo Winings' five-yard catch.
"When you play on the road, it's, like, 7-0 against you before you ever start," Neumaier said. "I didn't think we had them at all when we scored twice. I knew they were going to come out extremely intense after that and they did."
Eaton continued the momentum upon receiving the third-quarter kickoff, finding success with backup quarterback Chris Atkins rushing for 17 and 18 yards around the end to set up his two-yard TD at 8:31.
Drew Michael, whose first PAT attempt Milton blocked, got this one over the Bulldogs for a 13-12 lead that would survive to the finish.
"I didn't love the way we started," said Eaton coach Brad Davis, bound for the regional semifinals against No. 3 McNicholas. "We had some missed opportunities early, but I loved the way we came out in the second half. We challenged them and they responded."
The Eagles defense, which Neumaier gashed for 73 first-half rushing yards on 15 carries and Brumbaugh tormented for 44 more on six additional attempts, pinched inside in the second half to hold Milton scoreless.
"We just had a couple mistakes," Pearce said. "A penalty here, a missed block there that put us in some long-yardage situations. Our run game is what helped moved the ball in the first half. But we got behind the chains in the second half and couldn't get rolling offensively."
Its defense held steady, denying an Eaton fourth-down attempt from the Milton 42, then turning away a dangerous threat when Aiden Williams broke a simple middle run for 63 yards to the Bulldogs' nine just as the fourth-quarter began.
Defensive end Nick Walters threw a first-down run for a loss; Brumbaugh knocked down and nearly intercepted a second-down throw to the end zone and linebacker Zeb Hines forced a four-yard loss on third down.
Eaton came up empty when Michael's 35-yard field goal attempt hooked left, giving Milton another chance.
The Bulldogs, however, couldn't parlay that into points.
Neumaier came up one yard short on a fourth-and-two carry at midfield, after which Milton's last possession faced clock and field-position issues, commencing at the two-yard line and dying at the 21.
"It was such a close game," Brumbaugh said. "I felt like we had a couple chances to make big plays. It just didn't happen for us."
Brumbaugh, who finished with 77 yards on 11 carries, came tantilizingly close to breaking a jet sweep for more than the 17 yards he gained, needing only another foot or so of sideline to go the distance.
Foose had an open sideline with one man to beat on Milton's next third-quarter series, but Morter overthrew him, indicative of the Bulldogs 5-for-16 struggles throwing the ball.
"They made an adjustment in the second half and took away the trap," said Neumaier, limited to seven carries for 22 yards after the break. "They brought their defensive ends down hard and that slowed us down. We couldn't protect our quarterback and that limited our ability to throw it. We just couldn't pass it at all."
So the Bulldogs will ponder the painful what-ifs common to a one-point post-season loss, and what might have been had Elam not been injured late at Riverside and able to add another set of fresh legs.
"I told them that the result tonight doesn't diminish how proud we are of them," Pearce said. "They fought hard all season.
"The thing I'm most disappointed in is that we have to say goodbye to eight seniors now. This was their last game. Our kids had a great season, and not just because of the record, but because they played hard and disciplined and together. That's what we strive to do."
Bruce Hooley is the Digital Marketing Manager for PressPros and the host of the Bruce Hooley Show on 98.9 The Answer from 11 a.m.-1 p.m. Monday-Friday. He also hosts the We Tackle Life podcast on iTunes and GooglePlay.