The Buckeyes had five sacks, three other tackles for losses and an interception, and their place-kicker converted four field goals, the last one a 46-yarder that sealed the victory over stubborn Nebraska.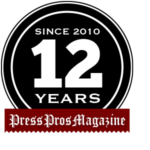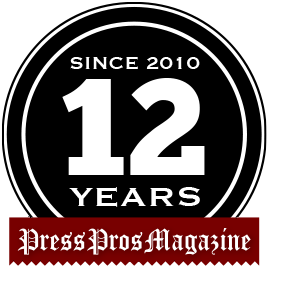 Lincoln, NE – There were a couple of distractions before Ohio State's chartered flight got off the tarmac at John Glenn International Airport to make the trip to middle America.
Receiver Garrett Wilson, he of the sensational grabs and a touchdown-maker supreme, was left home because of an injury.
Third-string quarterback Jack Miller didn't make it to Memorial Stadium, either. He was suspended after being charged with driving under the influence by the State Highway Patrol early Friday morning in a black pickup truck near North 4th Street in Columbus.
More than anything, though, the Buckeyes problems Saturday afternoon had more to do with Nebraska's run-stuffing defense and blitzing.
What saved the day and perhaps fifth-ranked Ohio State's chances of reaching the College Football Playoff for a third straight season was a defense that had five sacks, three other tackles for losses and one interception in a 26-17 victory over the Cornhuskers.
Noah Ruggles picked up an offense that again bogged down in becoming the first kicker in team history to hit four field goals in consecutive games. He converted from 26, 46, 35 and 46 yards.
The final three-pointer was into a breeze from the south with 1 minute, 29 seconds left and put the game away.
The beacon on offense was redshirt freshman wideout Jaxon Smith-Njigba catching a team single-game record 15 passes for 240 yards, and that included a 75-yard touchdown pass.
Head coach Ryan Day, like he was after last week's tense victory over Penn State, was all smiles in the interview room.
"It was great to see our guys win like this,'' he said. "I'm proud of our defense and special teams. It's hard to win in this conference. It's hard to win on the road.''
Reporters kept asking him about the team's errors and shortcomings, and he kept throwing bouquets to his men.
"If we're talking about this after a nine-point win on the road, that's good," he said. "At this point, it's survive and move on."
Day said he and the players will watch the film and might "think we could have won by three touchdowns or more if we clean some things up." But, he said, Nebraska is a good team with a good defense.
Coaches and players alike commented on how loud the announced crowd of 84,426 made it for the offense. It was the 381st straight sellout for Nebraska, although the upper deck on the east side and both end zones had many empty seats.
"This is an incredibly hard place to play,'' acting defensive coordinator Matt Barnes said.
The Buckeyes (8-1) will find out Tuesday if the playoff committee will give them a thumbs up or thumbs down for a victory over a seven-loss opponent.
It was Nebraska's fourth loss to a ranked team this season. Its margin of defeat had not been by more than eight points before yesterday.
The defense had to be exceptional with the running game coughing and wheezing to get 90 yards on 30 carries. Freshman TreVeyon Henderson led with 92 yards on 21 carries.
The passing game was so hot and cold that it was mind-blowing. Quarterback CJ Stroud did throw for 405 yards in completing 36 of 54 passes, but he was intercepted twice throwing into coverage and nearly lost a fumble on the deciding drive for a field goal.
Only 9 of 19 third downs were converted and for the second straight week a defense stopped them cold on fourth down.
"We have to start executing and finishing drives,'' Stroud said. "Their defense was amazing. They have played everybody tough. You always want plays back.''
Before leaving the podium, he had one last thing to say.
"You win and move on,'' he said. "It's like March Madness. These are the type of wins you need as a football team.''
Smith-Njiba said he wouldn't have signed with Ohio State had Stroud not recruited him so hard.
It's only nine games into his first season as a starter, but his production ranks with Wilson and Chris Olave.
"I just try to do my part,'' Smith-Njigba said. "It felt good. I'm just a little piece of this offense.''
For just a minute, it seemed as though the Buckeyes got separation from the Cornhuskers when Smith-Njigba turned a short pass into a 75-yard touchdown to make it 17-3 with 3:34 remaining before halftime.
He faked a cut to the inside of the field to stagger cornerback Quinton Newsome and ran untouched down the sideline for the score.
"I made one cut and Chris did a great job of blocking,'' Smith-Njigba said. "I just picked up my knees and went. It just happened to be me on that play.''
But Nebraska answered 41 seconds later with a 72-yard touchdown catch by Samori Toure.
Five of Ohio State's eight penalties came on offense, holding by left guard Thayer Munford and wideout Marvin Harrison Jr., a block in the back by tight end Cade Stover, a personal foul on tight end Jeremy Ruckert and an ineligible man downfield by center Luke Wypler.
But the Cornhuskers did what they usually do, and that's come up short in close games.
This time, place-kicker Chase Contreraz missed 45- and 31-yard attempts. His lone make was a 39-yarder, and that was a bummer after the offense had a first down at the 22-yard line.
Credit goes to the Buckeyes defense.
"We came here to play football,'' defensive end Tyreke Smith said. "When we get out there, we have the mentality of three-and-out or a defensive turnover. We're trying to get stops every time we go out there. The defense has definitely been gelling. The chemistry goes up every week.''
Here were Nebraska's possessions in the second half: 5 and out, 5 and out, 3 and out, a 1-yard touchdown by quarterback Adrian Martinez, an 11-play drive for a missed field goal, 3 and out and 3 and out.
Deposed defensive coordinator and present cornerbacks coach Kerry Coombs said it wasn't one man.
"I think it was team defense,'' he said. "They were running hard. Their backs were against it. That was a special Buckeyes victory today.''
The Cornhuskers ran for 113 yards for a 3.3-yard-per carry average.
After Toure's 72-yard touchdown catch, the next longest gainer was a 26-yard reception by Austin Allen.
Still, the outcome was in the balance when Ohio State got the ball with 5:17 left at its 13-yard line.
The possession was clutch with Henderson having runs of 11 and 22 yards, Smith-Njigba receptions of 9 and 6 yards and Henderson an 11-yard reception to the 28.
Things would have gone kaput had Wypler not run at least 12 yards to recover a fumble by Stroud at the Nebraska 45 that was caused by linebacker Garrett Nelson.
"There was a loose ball and the first instinct was to go get it,'' Wypler said. "At the end of the day, you have to go get the ball when it's on the ground.''
Wypler is a perfectionist and has gone so far as to line up with the defense when it is going through loose ball drills in practice.
Then it was up to Ruggles, a North Carolina transfer, to make it an enjoyable flight home.
The crowd was going nuts as he lined up the kick.
"Every kick is the same to me,'' Ruggles said. "In those pressure situation I try to make it like another kick.''
And the crowd noise?
"I didn't pay any mind to that,'' he said.
Ruggles said he was "staring down those flagpoles since the beginning of warmups'' in trying to gauge the wind direction.
Day heaped praise on Ruggles. He hasn't missed a kick in 15 attempts.
"When you kick four field goals and you win by nine, that was huge,'' he said. "He has become a weapon for us. You have to have that in big games when it gets tight. Every point counts, every possession counts."