St. Henry ousted Jackson Center in four sets, and Fort Loramie knocked rival Russia out in straight sets Thursday to advance to the Division IV regional volleyball finals on Saturday.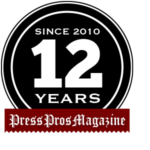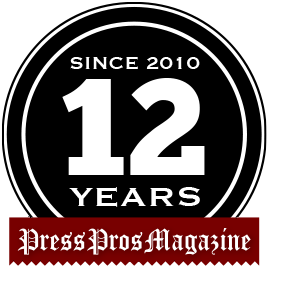 Clayton, OH – No sooner had Jackson Center coach Kim Metz talked about the risks of aggressive serving prior to Thursday's Division IV regional semi-final matches at Northmont High School, than aggressive serving by the St. Henry Redskins came back to take a bite out of her Jackson Center Tigers.
"When you get it in the court it's wonderful,"  said Metz, referring to the current culture of volleyball.  "The harder you hit it the harder it is for an opponent to return it."
"But when you don't…sometimes it's just better to get the ball in play."
St. Henry did get its aggressive game inbounds Thursday night to knock out Metz's Tigers in four, 21-25, 25-21, 25-15, and 25-12, and advance to Saturday's regional final match and a chance to play in next week's OHSAA state finals.
However, Jackson Center did give early notice that they would not back down, serving well, playing efficiently and confidently, to take the first set and make St. Henry assess their chances between sets.  What they decided was to come out firing on all cylinders – all or bust – and Jackson Center simply couldn't keep pace.
St. Henry took an 8-4 lead to start the second set and did it by turning up the heat on the serve…and ran out to a 21-14 lead.  Then, the Redskins' aggression let Jackson Center creep back in, missing on five points in a row with a 21-14 lead to cut the deficit to 21-19.  But the Tigers couldn't get closer and eventually lost, 25-21.
In the third St. Henry kept up the heat on the serve and saw that confidence spread to other parts of their game.
"I think we came out in the first set a little nervous, a little flat, and had way too many hitting errors," said Redskins coach Tricia Rosebeck.  "But that's our thing.  We work on being the aggressive team and once some serves start falling suddenly everything looks better."
St. Henry would completely control the third set, winning 25-15, as it seemed everything they hit found a vacant spot on the court.
Down two sets to one, Jackson Center (21-6) gamely tried to keep pace in the fourth set, but leading 16-12, St. Henry (20-6) scored eight straight points to eventually put the Tigers away, and take the deciding game, 25-12.
"We were able to take the first set, get a good lead and hold it and keep playing through,"  said Metz.  "We had it.  But sometimes it's question of belief.  Did I just do that?  And heck yeah…we just did that.  Let's go.  We knew they were a tough serving team and it just caught us up.  Our blocking, and our defense…we had a tough time filling some gaps where they needed to be.
"But, we had a good year.  We worked hard to improve.  I'm going to miss our seniors, but we've got kids coming back that I think can help fill those spots.  I love my team,"  Metz said with her ever-present smile.
Rosenbeck and the Redskins benefited from momentum, which every coach will tell you is a priority to winning volleyball.
"You hit some serves and all of a sudden our hitting's better, our blocking's better, we're digging balls…it's just confidence.  Momentum is a beautiful thing,"  she said.
And if some of that's good…then more is better.  In the nightcap match between two other Shelby County League rivals, Fort Loramie seized the momentum early and rode it to a straight set win over Russia, making its third consecutive regional appearance, 25-19, 25-13, and 25-21.  Afterwards, coach John Rodgers acknowledged that his Redskins could hardly have played better.
And like the evening's first match, Russia came out to contend in the opening set, a see-saw affair until the 15-point mark when Loramie gradually began to find the court with its aggressive serving game, while senior libero Riley Heitkamp gave them a defensive lift, hustling and diving on the floor to keep shots in play and extend points.  Gradually, the 'Skins crept out to an eventual 6-point win, 25-19.
In then second set everything that Loramie did right in the first suddenly became magnified, at one point leading 11-2, and used that cushion to cruise to a 25-13 win.
In the third Russia actually got out fast, took a 7-1 lead, and looked to be back on its game.
But Loramie was unfazed and went on a 14-4 run that saw them take the lead, deflate the Raiders' confidence, and after a late Russia run, win 25-21.
"If you can come out and get a chess move ahead then you're playing from ahead for the rest of the time,"  said Loramie coach John Rodgers.  "That's essentially what we did tonight with our serving.  We forced them into some serve-receive patterns that got them out of their offense, and they struggled to get back in.  And that's happened to us, too.  It's volleyball.
"Now to go up 11-1 in the second set was unicorn stuff.  That's kinda' what that was.  But this time of year it's do or die, win or go home.  Our team has some basketball players on it that have that kind of experience, that helps calm down some of the other players, and let them know that it's OK.  Next touch and here we go.  The leadership from my seniors really showed."
No more than Riley Heitkamp, who defended, served, scrapped, and smiled throughout – a walking, talking chess move from the outset.
"It's hard to play a team three times in a season,"  said Heitkamp.  "So it's a satisfying feeling to win two out of three times.  And to come back from 7-1 in the third set…we just all focused, restart from 0-0, don't care what the score is, and everyone just did their part."
Russia coach Aaron Watkins was disappointed, but put a humbling regional loss into perspective.
"Loramie was a better team tonight,"  he added.  "They came to play.  They served us aggressively and we just didn't get going until early there in the third set.  We didn't respond the way we had hoped."
Rodgers and Fort Loramie are very familiar with this routine.  They've won a title in 2014, and lost two years ago to New Bremen in the Division IV final.  They'll know something about knocking on the door when they meet St. Henry Saturday afternoon for another shot at a second title.
St. Henry has won the small school title seven times, the latest in 2011 when current New Bremen coach Diana Kramer was their coach.  Saturday's regional final will be an interesting match of two teams who are all in with the aggressive culture of volleyball.  It's all or nothing.
Momentum, if you can catch it, is a beautiful thing, says Tricia Rosenbeck, looking for St. Henry's eighth, and her first title as coach.
John Rodgers would welcome some more unicorn stuff.  Titles never come easy.