There were many lopsided mismatches that the masses feared in Week One of the state football playoffs, but a noteworthy number of upsets mitigated the ugliness and set some teams up for future success.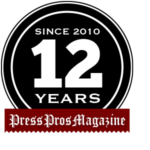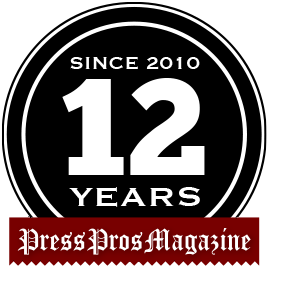 Columbus, OH — The immediate impact of doubling the size of the state football playoffs will be financial, to the detriment of your wallet and the benefit of the OHSAA's bank account.
But a longer-term payoff of expanding each region from eight teams to 16 might be the momentum programs gain from first-round upsets that resonate over the off-season and into the fall of 2022.
That's what Dublin Coffman coach Geron Stokes and Troy Christian's Steve Nolan are hoping, having directed their respective No. 14 seeds to surprising victories over No. 3 seeds.
State-wide, teams seeded Nos. 1-8 went 191-33 (.853), but there were wins by No. 16 Milan Edison over No. 1 Bellevue in Division IV, Region 14; No. 15 Kettering Altar shocked No. 2 Monroe in Division III, Region 12 and Coffman, Fort Recovery and Troy Christian were among the five No. 14s to triumph.
Coffman might have provided the single most-watched highlight of the weekend, literally and figuratively walking off with a 27-24 win at heavily-favored Wayne on a 41-yard Hail Mary.
Troy Christian surprisingly won in dominant fashion at Portsmouth Notre Dame, bolting from a 7-6 struggle at halftime to a 27-6 triumph that will take the Eagles (7-4) to No. 6 St. Henry (8-3) on Saturday.
"We're a little bit better now than we were in the middle of the season," Nolan said. "Our kids were up for the task. We played sound football, particularly on defense. They had one first down in the first half."
Troy Christian pulled away after Portsmouth Notre-Dame drew within 7-6, riding tailback Landon Rich's 120 second-half rushing yards and three touchdowns to a surprisingly-easy advance.
That's the kind of growth the Eagles have shown in Year Two under Nolan, not shrinking from the challenge as much as last year, when matchups against legacy programs like McComb and Lucas left them a little intimidated.
"The last four or five games, I've noticed them responding to the competition pretty well," Nolan said. "We're healthier, too, but we still don't have enough bodies. St. Henry will have 60 kids on their sideline. It's going to be a real task for us. We know that."
Stokes knew he'd face a similar challenge in his first year at Coffman, where he surmised early that the work ethic and fitness level of his players weren't to the specifications he instilled to win two state titles at Minster.
After a late-season loss at Hilliard Davidson, Stokes lamented the Shamrocks' shortage of toughness, insisting that an off-season in the weight room would be needed to fix that issue.

His team lost twice more in succession after that to end the regular season, suggesting its trip to annual powerhouse Wayne would be a walkover. After all, the Shamrocks' defense allowed an average of 36 points per-game over its last five games, with even then-winless Olentangy Liberty scoring 28.
So where did this upset come from?
"We have gotten tougher." Stokes said. "Our kids are starting to practice the way good teams practice. They're starting to lift like good teams lift. We've started to have conversations like good teams have conversations.
"That allows us to fight more in games. When you train that way, you're more prepared to compete."
Still, Wayne entered having won six straight games, a span over which it averaged 40 points.
But Coffman stayed astride the Warriors and wouldn't let them pull away, tying the game at 7-7, 14-14 and 21-21.
"It looked like they thought it was going to be easy," Stokes said. "When it wasn't easy, when our kids started playing, they got rattled pretty good."
Coffman's determination survived one final test, when a fumbled punt inside the 10-yard line in the final three minutes gave Wayne a first-and-goal.
It settled for three points, then allowed Coffman to move to the 41 with time left for one snap.
Quarterback Mason Maggs lofted a high spiral to the right front corner of the end zone, where Trey Hedderly ran to a spot, turned and located the ball, then pulled it away from two defenders.
Officials conferred for more than one minute before ruling — correctly — that it was a winning touchdown.
Stokes, on the far sideline, had no clear view of the play.
"I just stood there, smiling, yelling, 'Touchdown!' " Stokes said. "I mean, Year One is always a mess, a fight, to get things done right. We have a lot of issues that need to get fixed. But that night, our kids competed like crazy.
"It was the first time, probably all year, that I felt like we deserved to win a game. I believe you get what you deserve. I thought, 'That deserves to be called a touchdown.' "
It did, and it was.
Bruce Hooley is the Digital Marketing Manager for PressPros and the host of the Bruce Hooley Show on 98.9 The Answer and the We Tackle Life podcast on iTunes and GooglePlay.