It was only small Division II Cedarville, but a packed house at UD Arena thoroughly enjoyed the University of Dayton basketball team's 94-60 exhibition victory spliced together by 11 freshmen and led by sophomore transfer (from the University of Georgia) Toumani Camara, who scored 20 points and slammed down a pair of dunks to thrill the throng.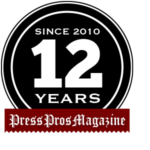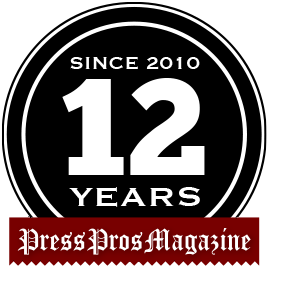 Dayton, OH — For the first time in 603 days, the University of Dayton Arena was full-capacity — 13,233 eager basketball fans, hungry to soak in the experience that is UD Arena.
Never mind that it was an exhibition game, never mind that it was against Cedarville University, a small Division II school from down the road apiece.
Just never mind.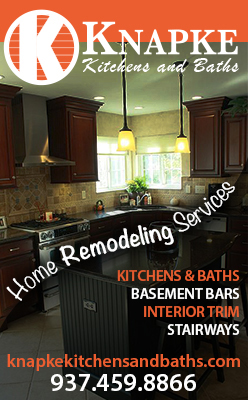 The Flyer Faithful did not mind that it was a mismatch, an over-match. That was expected and that is what happened:
Dayton 94, Cedarville 60, Fans satisfied.
The Yellow Jackets are a feisty, talented bunch loaded with mostly experienced seniors and junior. And they were not intimidated by the fact they probably played in front of more fans Monday night than they will play in front of combined for the rest of the season.
And they were facing a Dayton team with 11 freshmen or red-shirt freshmen, third most in Division I basketball behind Air Force with 16 freshmen and Arizona with 12.
For sure, as far as the fans were concerned, they witnessed 'A Star Is Born,' and Barbra Streisand was not in the building. But Elvis was. . .and more about him later.
Meet Toumani Camara, a 6-foot-6 bundle of kinetic energy, a transfer from the University of Georgia.
UD coach Anthony Grant started Camara and four freshmen. Camara stood out like the belle of the ball.
He scored 20 points. He forcefully commanded seven rebounds. He dealt four assists. He blocked a shot and ran the court, finishing with a dunk. Later he had a reverse dunk, slamming it through the net with his back to the basket.
On this night, Camara grabbed the focus of the camera.
But, of course, he had help.
Kobe Elvis, a freshman transfer from DePaul, was dazzling — 5 for 5 from the field, 13 points and six assists.
—Lynn Greer III, freshman from Philadelphia, played only 7 1/2 minutes but put the time to good use with eight points on 4 of 6 shooting. He charged toward the basket as if it were filled with cupcakes and he wanted them.

—Molochi Smith, a freshman and a brother to former Flyer guard Scoochie Smith, blazed around the court as if his sneakers were on fire.
In 15-plus minutes he had four points, a rebound, a steal and an assist. But he left a breeze every he went, full speed ahead.
Of course, it was a no-count-on-the-record exhibition game, so everything has to be tempered and coach Anthony Grant emphasized it over and over during his post-game interview, "It was an exhibition game."
What he did like, though, was his team's Share and Take Care performance. Of their 36 baskets, the Flyers had 27 assists. And they committed only six turnovers.
"The ball moved tonight," said Grant. "We ended up with 27 assists. To see 27 assists on 36 made baskets is great. And the other part that was great was only six turnovers. We did a good job of taking care of the ball and taking what the defense gave us."
Camara is new to the UD system, but at least has a couple of years of collegiate experience so that he can guide and advise the young Flyers.
"He provides good leadership," said Grant. "He is an every day guy with the ability to come in to practice with the right approach, the right mental approach to get better every day and help that team be as successful as it can.
"And that's where it can be through his performance or using his voice to help," Grant added. "This team is young on experience. He's a guy who comes in with two years of experience, been through some battles before, so he has an idea of what it should look like. That's one of the best things he provides us."

Camara appears to be the ultimate team guy, a guy will do what is necessary to win. And he wants the leadership role planted firmly on his shoulders.
When he was asked to talk about his two Obi Toppin type dunks, his block and fast break, his rebounds, Camara shrugged them off.
"We did a great job playing as a team," he said. "
Maybe one day it is going to be me. Other times it might be R.J. (Blakney) or Elijah (Weaver) or Mustapha (Amzil) or whomever."
On this night, Blakney had six points, Weaver had 10 and Amzil had 13.
"We play good as a team and today was my day on points," said Camara. "If we play together, somebody will have a great night."
And leadership?
"It is something I really want to grow in my game is being a leader," he said. "It was one of the things I needed to improve on and the guys have really been helping me out by listening to me."
Of the team's effort, Camara echoed his coach by saying, "We had good shots, we moved the ball a lot with 27 assists. We play as a team and play for each other.
"This game was a first for a lot of the guys, the first time in front of a lot of fans," Camara added. "It is going to come with time, until they get used to it. We could have done better tonight, but the team did a great job in general."
And if Camara gets any better, well, he wears No. 2 and Obi Toppin wore No. 1. Maybe Camara can 'graduate' to No. 1.