He won't turn any heads walking off the bus, but once the 5-9, 160-pound blur that is Tri-Village sophomore Reed Wehr gets free in the open field, it's hard to pivot your neck fast enough to keep him in view.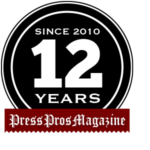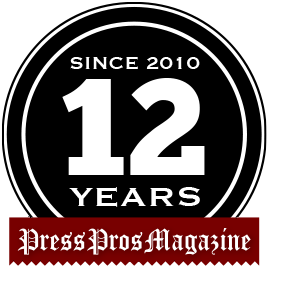 New Madison, OH — The name did not immediately leap to the forefront of Steve Nolan's instant recognition, although in fairness to the Troy Christian head coach, it has been 10 weeks since he last saw Tri-Village sophomore Reed Wehr.
And, for Nolan — like most opposing coaches and defensive players this season — whatever glance he got of Wehr was admittedly quite brief.
"Reed Wehr…Reed Wehr…oh, you mean the tailback?" Nolan said, the highlight tape of the season-opener finally playing in that part of his recall he tried to ignore. "That kid is a freak. Oh, yeah, I remember him."
It's hard to forget running backs who average 11-plus yards per-carry, accumulate 176 rushing yards and ice the game with a 46-yard, fourth-quarter touchdown run, all of which Wehr did to Troy Christian in what proved only his fourth-best single-game statistical performance of the season.
Yes, there were three better, which is why Tri-Village didn't suffer the fate many expected when first-team All-Ohio quarterback Lane Sarver broke his collarbone in the first quarter of that 21-7 win over Troy Christian.
The Patriots (10-1) lost to Preble Shawnee the next week in what turned out to be the Western Ohio Athletic Conference championship game, but haven't lost since entering a Saturday night home game in the second round of the OHSAA state playoffs against defending Division VII champion New Bremen (8-3).
Both teams feature high-scoring offenses that can strike quickly via the pass or run.

For Tri-Village, when the damage is done on the ground, it's most often the 5-9, 160-pound Wehr who's doing it.
"If you miss him, he's a different cat, speed-wise," Patriots coach Robert Burke said. "There aren't too many guys like him. He really has a gear that a lot of people don't have."
Half the cars on the highway don't have it either, given the burst Wehr has parlayed into 1,647 rushing yards and 16 rushing touchdowns.
"I can't do much of that without my line," Wehr said. "They get great blocks and they open holes for me with the power or the trap. Our receivers block for me on those outside zones. It's all put together when everyone is working as a well-oiled machine."
If you've ever watched or seen tape of Wehr scoring on any of his nine touchdown runs of 40 yards or more this season, you know he's fast.
You just can't comprehend how fast until you watch him run away from a compliment.
Told that his 24 carries for 396 yards and five touchdowns against Arcanum exceeds the career totals of most high school backs, Wehr went silent, except for a nervous laugh.
"The only reason I was able to do any of that was my line and everybody else doing what they're supposed to do," Wehr said.
The Patriots haven't missed a beat offensively without Sarver — who is still trying to get medical clearance to return to the lineup — thanks to Wehr's quick-strike ability and sophomore quarterback Braden Keating's success finding the Patriots' array of receiving weapons.
First-team All-Ohio receiver Josh Scantland looks like he'll repeat that honor with 37 catches for 603 yards and 11 TDs. Teammate Justin Finkbine, a first-team All-Ohio defensive back last season, has 22 catches for 604 yards and 11 scores.
"We thought it might be a challenging year when Lane got hurt, given that he's really great at what he does and how he does it," Wehr said. "Braden has filled a pretty big hole that we needed filled. I thought it might be harder to get over that change, but we worked it out and everyone has stepped up for Lane."
Tri-Village has been so dominant it's led by 30 or more points and forced a running clock in the second half of all but four games. That's limited Wehr to seven or fewer carries in three games and just 10 carries in another.
"In the old days, he would have been a 2,500-yard back, easy," Nolan said. "I've never seen a kid who has a stride like that. When he gets out in the open…his stride is so long for a little body like that. He's something. He's the one that beat us."
New Bremen will try not to allow a repeat, although it will have all it wants keeping Wehr under control.
Among his breakaway TDs this year are runs of 40, 46, 50, 60, 67, 70, 77, 80 and 81 yards.
If the plan is to wear him down, perhaps plan something else.
Against Arcanum, Wehr opened the scoring with a 60-yard run and ended the half with a 67-yard TD. He scored on a 14-yard catch and 81-yard run in the third quarter, and had enough left in the tank to strike from 74 and 24 yards in the fourth quarter.
Oh, he also caught two passes for 33 yards and a sixth touchdown and recovered a fumble on defense.
Yes, Wehr plays both ways.
He not only starts at linebacker, but ranks third on the team in tackles with 92 and is tied for the league lead with 9.5 quarterback sacks.
"Last year as a freshman, he probably should have started on defense for us all year, but we wanted to keep him fresh on offense and so we waited to play him much on defense until the playoffs," Burke said. "He started every game for us on defense this year, and he's probably our second-best defensive player.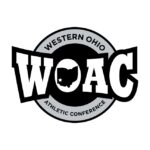 "He's probably the best linebacker in our league, or close to the best, on top of the way he runs the football. That kind of speed on defense is hard to handle. He makes plays sideline to sideline. He can really get after the passer, as well.
Wehr likes blitzing quarterbacks, but as hesitant as he is to call attention to himself, he's as frank as he is fleet when it comes to professing a favorite side of the line of scrimmage.
"I love offense," Wehr said. "Don't get me wrong, defense is OK, but it's not my strong suit. I believe I'm decent at it, but offense is the way to go."
Bruce Hooley is the Digital Marketing Manager for PressPros and hosts the Bruce Hooley Show from 11 a.m. to 1 p.m. Monday-Friday on 98.9 The Answer. He also hosts the We Tackle Life podcast on iTunes and GooglePlay.