A dominant performance in its playoff opener left no doubt of Versailles' intentions, thus its starters should be well-rested for another post-season game at home.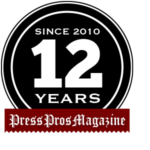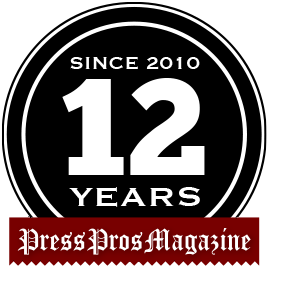 Versailles, OH — There's never been a team opposed to starting fast, particularly when it's the high school football playoffs in a season where a state title feels within reach.
It's that way at Versailles, despite the Tigers' modest No. 5 seed in Division V, Region 20, and it's a belief clearly grounded much deeper in reality than fantasy given how all aspects of coach Ryan Jones' team performed Saturday at H.B. Hole Field.
Less than two minutes into a first-round game against Cincinnati Summit Country Day, Versailles had a 14-0 lead via touchdowns that came 13 seconds after kickoff and three plays after a lost fumble on the Braves' lone offensive play.
"You never know what to expect in these playoff games, especially when you're playing someone from so far away," Jones said. "We talk about getting better each week and about playing our best game each week. I think we came pretty close to that, so I'm pretty proud of the way the boys came out."
And stayed with it, because Versailles scored on all six of its first-half possessions to acquire a 42-7 lead by halftime and all but assure a running clock throughout the second half of its eventual 49-14 victory.
Jones need not sell the Tigers on the merits of starting fast, not with the memory of last season's regional semifinal loss to top-seeded Roger Bacon still stuck sideways in their memory hole.
The Tigers fell to the regional's top seed, 31-28, after Bacon scored on all four of its first-half possessions. LSU-bound Corey Kiner's 27-yard TD run on his second carry and subsequent 82-yard score on his next attempt landed consequential early body shots.
Eli McEldowney offered a similar lightning strike for the Tigers against Summit by sprinting 83 yards untouched along the right sideline with the opening kickoff.
The Braves fumbled back to Versailles on their first play, which Landon Henry cashed via a seven-yard run just over one minute later.
"That's football," SCD coach Dave Wirth said. "Those things happen. They are a good team. They're big and they're strong and they're fast and they're physical. They have a lot going for them. I know they're determined to avenge their playoff loss from last year."
Wirth said his team hoped to contain Osborne and quarterback Carson Bey, but that will be a tall order for any opponent in the playoffs.
Osborne is as speedy as he is slender and as tough as he is talented. He carried 11 times for 105 yards and two scores in the first half, while Bey showed his off-season work as a passer has paid big dividends.
He went 10-of-12 for 141 yards and two TDs by the break, missing only barely on a long throw to the end zone that went off a diving receiver's fingertips and only when another 30-plus-yard attempt fell incomplete when dropped in the end zone.
"That was a big focus for me this summer," Bey said. "I knew I could run the ball, but coming back this year I really wanted to be able to throw it better. We have weapons all over the field, so that puts a ton of pressure on the defense."
Regarding the oppressive burden of playing Versailles, it's daunting because not only must opponents choose what to stop, but who.
Bey can run it — witness his 19-yard quarterback draw to convert third-and-10 — and he can scramble to throw, as he did to avoid pressure and still find Eli McEldowney for 21 yards.
Henry had catches of 14 and 12 yards on one scoring drive. Noah McEldowney grabbed a 21-yard pass on another.
When Bey and Eli McEldowney came up just short of collaborating on a 38-yard score, Bey tried Noah McEldowney from 35 yards out on the next possession.
When that fell incomplete, Bey went back to Eli McEldowney for a 28-yard TD and a 35-7 lead.
"Carson has worked tremendously hard," Jones said. "I thought he was a good passer last year. I could see him getting better at the end of the season and he's picked right up where he left off.
"I think he's playing with a lot of confidence in himself and in his receivers. They're all making plays for us. That's always the goal. You try not to be one dimensional. You want to be balanced. I think if we need to pass, we can do that."
Lucas Stammen scored on a 16-yard pass and senior Gabe Thompson ripped off a 43-yard run that set up Versailles' last score, which he talled from the 10.
"We have several running backs who could start for a lot of teams,"
said Jones, who had four backs score TDs. "We have several receivers who can make plays, and Carson adds another dimension in that he can run the ball."
All that will be Dayton Carlisle's issue Saturday night at Versailles. Carlisle (6-5), seeded 13th, upset No. 4 Reading (7-3), 34-23. Top-seeded Cincinnati Taft barely avoided a similar fate in edging No. 16 Madeira, 13-6.
What Versailles and its 11-1 record are doing all the way down at a fifth seed is a mystery for the Ohio High School Athletic Association computer, but probably has something to do with the Tigers playing Division VI and VII competition in the Midwest Athletic Conference.
"If anybody thinks playing in the MAC doesn't get us ready for the playoffs, then they don't know the MAC," Bey said. "You know going into every league game it's going to be a grind. There are no gimmes."
Bruce Hooley is the Digital Marketing Manager for PressPros and the host of the Bruce Hooley Show on 98.9 The Answer. He also hosts the We Tackle Life podcast on iTunes and GooglePlay.