The Buckeyes were penalized 10 times, lost a fumble and gave up 361 yards passing.  But the defense made some stops in the fourth quarter and Noah Ruggles kicked four field goals in a survival game.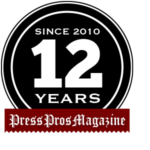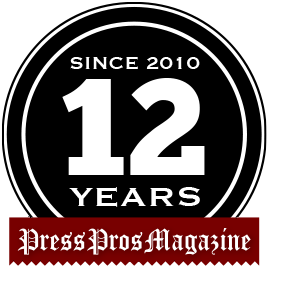 Columbus, OH – There was a You Tube moment 15 years ago when Arizona Cardinals coach Dennis Green, his mind going in 10 directions because his team had blown a 20-point lead to Chicago and lost, couldn't take the line of questioning anymore.
His team was 1-5 and an enigma. His job was on the line.
Of the Bears, Green shouted, "They were who we thought they were.''
This brings us to the 2021 Ohio State Buckeyes.
After the blowout victories against five straight nobodies, it was something of a judgment day for this team against Penn State on Saturday night to see just how much it had improved from that Week 2 loss to Oregon.
And, yes, the Buckeyes certainly knew who the Nittany Lions were and that the 18 ½-point spread was a little absurd.
The athletic department outfitted Ohio State in all scarlet uniforms and asked spectators – there were 102,951 of them – to wear scarlet.
The verdict is in and, no, we really don't know who these guys are yet. We don't know whether this is a Big Ten champion and College Football Playoff semifinalist, or a bunch that is too young and a year away.
Ohio State scored one touchdown on six ventures into the red zone, it was penalized 10 times and gave up 361 yards passing, but still managed to squeeze out a 33-24 victory over the 20th-ranked Nittany Lions.
The win hiked the Buckeyes' record to 7-1 going into the first week of the College Football Playoff rankings that mean a heck of a lot more than their No. 5 spot in the Associated Press poll.
"I was proud of our guys for working their way through a gritty game like this,'' head coach Ryan Day said. "We kept swinging away. We were gritty. We didn't panic and that's what these games take.''
Day said that he would "sit back and enjoy it tonight,'' and one knew he already was in the process of doing that because of the wide smile.
"The goal is just to win the game," he said. "We're not trying to get style points in the game against Penn State. That's not how it works. You've got to win the game, and we did that kicking field goals."
As for the CFP's initial rankings, he said, "I think our body of work will speak for itself.''
Yes, the offensive line wasn't exactly a people mover, the secondary let receivers continually get 5 yards and even 10 yards open and, ugh, those red zone failures were painful to watch.
The public did find out that this team can win a spotlight game when it is out of rhythm and downright clumsy. In short, it has a lot of guts. The cliche' is refused to lose.
Because Ohio State couldn't get the job done inside the 20-yard line, place-kicker Noah Ruggles had to convert field goals of 35, 23, 25 and 26 yards.
The last kick, with 2 minutes, 41 seconds remaining, finally gave the team and crowd a chance to catch its breath.
"Football is not a perfect sport,'' quarterback CJ Stroud said. "You are not going to run the ball (up the field) every play. We just kept fighting. Penn State has an awesome defense.''
Penn State (5-3) lost its third straight game, but everyone knew it had a stout defense that was giving up 14.7 points per game. It had allowed only seven red zone touchdowns in 23 attempts.
So, the Buckeyes were just another frustrated opponent for them. No team had scored more than 23 points on them.
"If we clean those things up, I don't know what the score looks like,'' Day said of the team's failures in the red zone.
This was a Penn State team that was run over by Illinois to the tune of 347 yards rushing last week in a 20-18 loss in nine overtimes.
It was reeling with the media and fan base questioning coach James Franklin's every move. The running game was nonexistent and the run defense was a sieve.
Franklin obviously had his players ready to make a stand.
Ohio State's offensive line struggled mightily to create even a few creases. Center Luke Wypler twice was penalized for snap infractions and there was a false start.
Freshman tailback TreVeyon Henderson did run for 152 yards on 28 carries, but 68 yards came on one run. He killed one touchdown chance in the red zone with a false start on third-and-goal.
"It was tough,'' Henderson said. "That was a physical game, but we stayed the course. We got the running game going a little bit. That defense, that's a great defense.''
It looked as though the Buckeyes found their rhythm when wideout Chris Olave caught a 38-yard touchdown pass for a 10-7 lead with 3:48 left in the second quarter.
The crowd really had to feel good when defensive ends Tyreke Smith and Zach Harrison sandwiched Penn State quarterback Sean Clifford to force a fumble and tackle Jerron Cage picked up the ball and rumbled 57 yards for a touchdown for a 17-7 lead.
"I stood there in shock,'' Harrison said. "I said, 'Did he really score?'''
But the Lions got a 47-yard field goal from Jordan Stout as time ran out in the half, and it was game on once again.
The game didn't finally turn for the Buckeyes until Henderson ran for a 2-yard touchdown with 3:35 left in the third quarter for a 27-17 lead.
Henderson set up his touchdown with a 68-yard run down the home sideline to the 3.
Penn State, though, got within three points with an 11-play, 75-yard drive that was capped with a 1-yard walk-in touchdown by Keyvone Lee with 10 seconds left in the third quarter.
Uh, game on again.
The situation really got hairy when Day gambled on fourth-and-three from the 14 and Stroud's pass fell yards short of Olave standing in the end zone for a turnover on downs.
"That was my fault,'' Stroud said. "I underthrew it. Do I want it back? Hell, yeah.''
But the defense again bailed out the offense when cornerback Cam Brown intercepted Clifford at the Buckeyes 47 and returned the ball 25 yards to the Penn State 28.
"It's a lot of film study,'' Brown said. "I was looking at that play this morning. He ran a slant and go.''
The offense again bogged down, this time at the 8, and Ruggles' 25-yard field goal made it 30-24.
Maybe the Ohio State defense finally figured out Clifford & Co. this late in the game because it forced a three-and-out on the ensuing series.
Stroud led the team eight plays for yet another Ruggles field goal for the final score of the game.
"We stuck together,'' Stroud said. "That's the game of football – sometimes it's a little rough.''
Day wasn't about to give back the victory.
"They had a good plan and you could tell they worked on it,'' he said of the Lions' defense.
Then he praised his defense.
"Defense won this game, in my opinion,'' Day said. "They played gritty. They played hard.''
Day said college football this season is "about surviving and moving on.''
The scary part for the Buckeyes is that Clifford exposed a young secondary in completing 35 of 52 passes for 361 yards. He was sacked four times.
Jahan Dotson caught 11 passes for 127 yards and Parker Washington nine for 108 yards.
Stroud was 22-for-34 for 305 yards and one touchdown. He was not sacked.
Take away Henderson's 68-yard run and the running game produced just 105 yards on 33 carries.