The Butler Bulldogs piled up more yardage than did UD's Flyers, 527 to 443, and ran 90 plays t9 54 for the Flyers, but they pay off in points and UD outscored Butler 38-31 as quarterback Jack Co0k and running back Jake Chisholm had big days. While there wasn't much defense, Zach Rumpke made two game-changing plays, Grant Dyer had his first interception and Piqua's Ben Schmiesing made 15 tackles.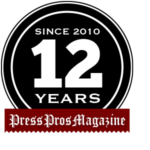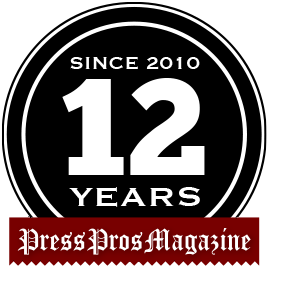 DAYTON — Defense was AWOL on a drizzly Saturday afternoon at Welcome Stadium, missing in action, perhaps hunkered down in the witness protection program.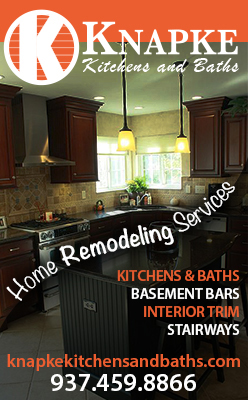 The University of Dayton and Butler University combined to cover more ground than the Roman Empire during a 38-31 UD victory.
The offenses were on the offensive on both sides of the scrimmage line.
In fact, Butler ran 90 plays and amassed 527 yards. The Flyers, running only 54 plays, accumulated 443 yards.
That's because for the most part Butler went chug, chug, chug down the field while the Flyers, led by quarterback Jack Cook and running back Jake Chisholm, hit Butler with quick-strike plays.
When it came to defense, there were a couple of big plays by Zach Rumpke from his hybrid position called the Flyer, a timely career-first interception by linebacker Grant Dyer and 15 tackles by linebacker Ben Schmiesing.
But it was Cook, Chisholm, a stack of young receivers and the young and evolving offensive line that saved the day, enabling the Flyers to level their record at 4-4 and their Pioneer Football League record at 3-3. Butler gave its its offensive all before toppling to 2-7 overall and 0-6 in the PFL.
Cook was 12 for 21 for 269 yards and two touchdowns. On three down-range passes he was letter-perfect, the receivers never had to break stride to haul in his arrows.
Chisholm provided four touchdowns, one on a pass reception and three on the ground. He carried 24 times for 161 yards and caught two passes for 55 yards, giving him 211 yards of total offense.
Mix Cook's 269 yards and Chisholm's 211 yards and that's 480 yards.
"Finally, something good to talk about," said UD coach Rick Chamberlin, ecstatic after his Flyers lost their previous two games.

And there was plenty to rehash. The Flyers never trailed after jumping to a 24-7 halftime lead. But it took Rumpke's interception in the dying moments to prevent Butler from possibly tying it.
It took the Flyers about the same amount of time in takes to cook a two-minute egg to take a 7-0 lead.
After the opening kick, UD quarterback Cook completed four straight passes. The touchdown came on a half-the-field pass by Cook, a 50-yarder down the middle to running back Chisholm, who had surreptitiously slipped behind the entire Butler team.
"That play was perfectly drawn up," said Chisholm. "We went back to some old film from 2019 when we had a play similar to that against San Diego. It worked beautifully for about a 50-yard touchdown. We kinda brought it back and it worked out just the way we wanted it."
The trip covered 73 yards and took only five plays.
It took Butler longer after the kickoff but the result was the same as UD's.— 75 yards in 13 plays, finished off by a 9-yard run by quarterback Bret Bushka.
The Flyers went three-and-out and Butler appeared on its way to the end zone again and was at the UD 35. But a snap over Bushka's head was caught on the bounce by Zach Rumpke and taken to Butler's 41. The end result was a 20-yard Sam Webster field goal and a 10-7 UD lead.
"It was perfect," Rumpke said about chasing the high, wide and ugly snap. "It was a perfect call, a blitz call off the edge. So it was right there for me. It bounced right into my hands. . .it was good."
Rumpke was wearing a metal belt, an award that goes to the player who produces turnovers, 'The Turnover Belt." And he was wearing a large, hefty, silver-link necklace, "Something new. It's the link and we add something every week, linking us together," he said.
The Flyers took possession on their 30 with 6:39 remaining in the half. In four minutes, UD was on top, 17-7.
Cook heaved an outstanding cross-the-field 31-yard completion on third-and-11 to Sam Bubonics. Then he hooked up with John Sciarretti for a 22-yarder, aided by two blocks by Luke Brenner. That put the ball at the Butler four and Chisholm took it in.
Enough for the half? Nope. Butler went three-and-out and punted. Cook hit an 18-yarder to Bubonics then was on perfect target, a 40-yard touchdown pass to Joey Swanson and a 24-7 halftime lead.
The steady drizzle didn't dampen Cook. He threw for 221 yards in the first half on 10 of 16 with two touchdowns. Chisholm had 93 all-purpose yards — 43 rushing, 50 pass receiving.
Butler showed interest and re-engaged to start the second half, barging 57 yards in 10 plays, with A.J. Deinhart bulling in from the one. And the Flyer lead was 10.
But not for long. Thirty-three seconds later it was back to 17. On the first play after Butler's touchdown, Cook was dead aim on Brenner for 50 yards to the Butler six. From there, Chisholm took it in for his third touchdown and a 31-14 Dayton lead.
After Butler kicked a field goal late in the third period, it took Chisholm 33 second to find the end zone for the fourth time, a 49-yard sprint to push the Flyers in front, 38-17.
And the quick score methodology continued. After Chisholm's touchdown, Butler scored on its first play, a 75-yard Bret Bushka to Yogi Flager touchdown and the scoreboard numbers kept spinning: Dayton 38, Butler 24.
Butler drew to within seven on Bushka's one-yard sneak wth 2:06 left. And the Bulldogss got the ball back with less than a minute to go, UD's lead preserved on Rumpke's interception.
The Flyers started the season with all new faces and big bodies on the offensive line and it has gradually improved, which is much appreciated by Chisholm and Cook.
"The offensive line came to play today," said Chisholm. "They were working out to the second level, giving me some running lanes, which I hit. All the credit goes to them.
"We've been inconsistent in the run game and it was good to establish the run game the way we did at Drake (28-10 win)," Chisholm added.
And UD's pack of young receivers caughlt Chisholm's eyes and his praise.
"We have trust in our receivers and it really helped that we were able to establish the run game," he said. "That moved their defense up in the box and we could hit them deep with our receivers.
"We have some young receivers but they really have been stepping up," he added. "They've made a lot of great catches, caught some deep. . .and today I know Brenner had one and Swanson had one. I've been impressed with those guys this year."
Of the air attack that tattered and tore Butler, Chamberlin said, "We thought our receivers could beat their secondary. That was it. Now Jack (Cook) had to put the ball there and the receivers had to catch them. There were some beautiful deep balls that Jack threw today. There was one long one across the field to Joey Swanson that was a big-time throw. Swanson never broke stride. That was what our plan was."
Plan and mission and accomplished.