The lessons Fort Recovery learned during an always-brutal Midwest Athletic Conference schedule were applied in the first round of the playoffs as the Indians knocked off Arcanum 40-30 on Saturday night. Fort Recovery, the No. 14 seed, slowed down the No. 3 Trojans' vaunted passing attack to advance in the Division VI playoffs.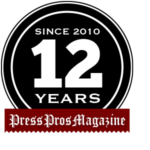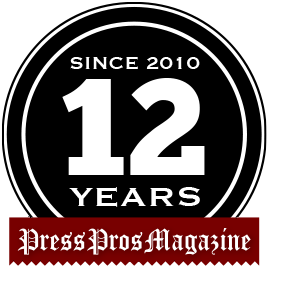 Arcanum, OH – The Arcanum Trojans had a magnificent regular season. The Fort Recovery Indians had a MAC-nificent regular season, in a manner of speaking.
That can't be understated when the Ohio High School Athletic Association football playoffs roll around. The Midwest Athletic Conference, considered the best small-school football conference in the state with 37 championships, is a juggernaut this time of year. The Indians – which entered Saturday night's Division VI, Region 24 opener with three wins – added to that resume Saturday night.
Fort Recovery's defense did what few times managed this season, slowing down Arcanum's spread offense – with the help of a slick, muddy field – for a 40-30 victory at Arcanum's Booster Stadium. Fort Recovery (4-7) entered as the No. 14 seed in a 16-team regional bracket. Arcanum (7-4), hosting its first home playoff game, came in at No. 3.
That slippery surface at Booster Field felt like an advantage for Fort Recovery's powerful ground game. The same field seemed to give the Trojans the slip, too, as in slowing down it's potent spread passing attack.
Arcanum junior quarterback Bryce Schondelmyer entered the game with 3,047 passing yards (304.7 per game) and 43 touchdowns. A Fort Recovery defense that rushed three linemen and dropped eight into coverage limited Schondelmyer to 215 yards and two TDs. Schondelmyer, who is drawing Division I interest from the Mid-American Conference and others, completed 24 of 41 passes.
"Really just to contain him as much as possible," Fort Recovery senior linebacker Caleb Evers said of the game plan. "We were watching film and a lot of teams changed up their defense. We were like, we can play our defense. It worked out. Our defensive line kept him contained. Relentless pursuit got to him tonight."
Prior to Saturday, Schondelmyer's lowest output was 181 yards passing on 16-of-19 completions in a season-opening 40-8 win against Dohn Community that featured a running clock the entire second half.
He'd thrown for at least 222 yards in his next nine games, with a season-high 363 yards and seven touchdowns on 24-of-43 passing in a 48-16 win against Tri-County North.
"He's the real deal," Evers said. "He's probably one of the better quarterbacks I've ever faced."
Schondelmyer – a challenge to bring down at 6-foot-2 and 195 pounds – also rushed 28 times for 164 yards and two TDs. He accounted for 379 of his team's 412 yards.
"I have a lot of respect for this Arcanum team," Fort Recovery coach Brent Niekamp said. "That Schondelmyer kid, he's legit. He's a stud. He controlled so much of that game offensively. He's great throwing the ball and he's dangerous scrambling, which makes it really tough.
"He was such a good scrambler the rush really didn't help. It was almost better to cover everybody up and keep him contained as much as we could. When we did try to rush him he'd just slip a guy and take off running. … It wasn't like trying getting pressure with three, it was trying to keep him bottled up. He's dangerous."
The Arcanum Trojans had the same sentiment on Fort Recovery senior running back Riley Hiser. The shifty, 5-7, 150-pound speedster scrambled for 233 yards and four touchdowns on 27 carries. Hiser's fourth score came with 5:47 left in the fourth quarter. He blasted up the middle untouched for 33 yards, giving Fort Recovery a 40-22 lead.
His score came one play after Arcanum turned the ball over on downs.
"There was nowhere to go outside so I cut inside and there was no one there," Hiser said. "The line did a great job blocking. That's incredible. They do a wonderful job every game. I couldn't do it without them."
The Indians' offense line of senior right tackle Kendrick Wendel, senior right guard Henry Knapke, junior center Bo Thien, senior left guard Isaac Knapke and sophomore left tackle Alex Evers powered the way for FR's 290 yards rushing on 38 attempts. The Indians finished with 332 yards of offense.
"If you're a ground-and-pound team the weather conditions favor a team like that. But we don't talk about those things. To us that's noise," Arcanum coach Jason Schondelmyer said. "We have to make plays no matter what the conditions are."
Arcanum twice cut double-digit deficits to six points, including 28-22 on Schondelmyer's three-yard run with 55 seconds in the third quarter. Fort Recovery responded with an 11-play, clock-draining drive capped by junior quarterback Cale Rammel's 13-yard run. The Trojans' defense followed play-action with Hiser to the right, while Rammel rolled left on the bootleg. Rammel picked up a block from senior Logan Homan and strolled into the end zone for the 34-22 lead with 6:50 remaining.
Arcanum scored on Schondelmyer's one-yard run with 1:29 remaining (40-30) and recovered the onside kick. The Trojans reached the Indians' 22-yard line, but penalties drove them back to the Indians' 40. The drive ended when Fort Recovery sophomore Reece Guggenbiller batted down a fourth-and-30 Hail Mary. Guggenbiller also defended a pass in the end zone earlier in the drive.
The Trojans were never able to hit on a big play but came close several times. One of Schondelmyer's passes – a sure touchdown if caught – was dropped along the sideline in the first half. The drive ended on turnover on downs.
"I think we felt it a little bit," Hiser said of being an underdog according to the playoff seedings. "We felt our league was a tougher league so we had an advantage there. We just came out and played our game and have a good one this time. … It's exciting. Another week of football. Another week with coach and with all my buddies. It's exciting."
Added Niekamp: "The playoffs are so special. And like Riley said – and I was flattered he said that – you get another week with the guys. You get another week to prepare. You get to go through that week of preparation time that everybody loves. I was thrilled to have the opportunity to play this week. I'm thrilled to have at least one more week with these guys."
Even if that means another one of those MAC games. Fort Recovery travels to Anna (5-6) next Saturday for the second round. No. 11 Anna upset No. 6 Springfield Northeastern 17-3.
Unofficially, the MAC entered the playoffs with an 84-4 record in first-round postseason games against non-MAC teams since the playoffs expanded in 1999. That includes a perfect 10-0 record last season when all OHSAA teams were allowed to participate in the postseason.
"It's a different kind of game," said Evers, who finished with six tackles, forced a fumble and recovered it on the Indians' 20-yard line to halt the Trojans' second drive. "The MAC is real physical, hit you in the mouth all the time. (Arcanum has) a complete different pace of offense with their spread passing game. I think playing in the MAC really helped us out tonight on the physical front.
"We got a nice underdog mentality. A team that has nothing to lose is one of the most dangerous teams out there."
As for Arcanum, hosting the first home game in five playoff appearances was a nice rebound for the seniors, who struggled to a couple wins their freshman season.
"For them to get that opportunity I'm just proud of them," coach Schondelmyer said. "That group of seniors was 2-8. We have to keep that in mind. It wasn't the best of times here, I can tell you that.
"We have a lot of young guys returning. And I just think our confidence is growing. Our kids fought to the bitter end. I'm proud of that. In year's past we wouldn't have done that."